New Eurorack module reviews: May 2021 round-up
This month's best Eurorack module releases include a pair of filthy distortion modules, a surprisingly creative output module from Endorphin.es, plus the long-awaited Ground Control sequencer.
A surprising source of instant gratification this month comes in the form of the Endorphin.es Golden Master module, an under-the-radar little module which has been overshadowed by the long-awaited release of the brand's Ground Control sequencer (more of which later). The Golden Master is an output module, but with a twist. Yes, it can do the basic thing of bringing a hot Eurorack audio signal down to a more friendly voltage to suit the line level inputs of most mixers, interfaces and other studio gear. (In fact, it can do the opposite too if you want to get creative and use it to bring line level signals into Euro.) But that's only part of the story.
The clever twist here is that the Golden Master includes three-band digital signal processing along the way. The crossover points are fixed at 300 Hz and 3 kHz, but those bass, mid and high bands can all be treated to level adjustment (i.e. EQ), compression with brickwall limiting, and stereo width adjustment. Feed it a mono or stereo signal and you can apply all three types of processing simultaneously on all three bands. (The best results come when you start with a stereo signal, since the mid/side processing can't add stereo width to a mono source.) Endorphin.es say that it's partially inspired by radio loudness units of the 90s, and there's a similar kind of immediate result in terms of boosting and pumping your signal – even more so if you patch a tempo-synced LFO or envelope into the VCA's CV input for a sidechain effect. It takes something that's usually completely functional and maybe even a bit boring, and turns it into a more useful and creatively interesting part of your system. Top marks.
Working our way back along a typical signal chain, the biggest sound processors this month are both distortion modules. Noise Engineering's Ruina Versio is the type of premium kit we've come to expect from the brand. The name is Latin for versatile destruction, which just about sums up this digital filth machine. You've got wavefolding based on the Noise Engineering Infinifolder, multi-band saturation based on Seca Ruina, phase shifting, and a sub-octave generator with chorus and full-wave rectification distortion inspired by the Pura Ruina module. No prizes for guessing that things quickly get incredibly raw and nasty. It's a monster for crushing drum sub-mixes or whatever else you choose to throw at it. If you want to get really fancy, all Versio modules also work as customisable stereo DSP platforms, so you can change the firmware to create something entirely different.
From a slightly less well-known name comes the Ciobra distortion/feedback module, a debut for effects specialists Barullo, which is a fully analogue distortion with a simpler approach, offering straightforward controls for gain, feedback and low/high filtering. What's particularly nice is that the majority of parameters can be CV-controlled, giving you a lot of scope for sculpting and shaping sounds. There's also a handy insert into the feedback loop, allowing you to patch in other processors and get creative. The Ciobra certainly gets fierce if you push it in that direction, but there's a subtlety here that makes it a really effective tool for livening up raw waveforms straight out of an oscillator, lending itself nicely to creating interesting synth sounds that can then be modulated using the CV inputs.
Another new arrival this month is SoundForce's simple but effective S-909, a basic sample playback module pre-loaded with Roland TR-909 one-shots: rimshot, clap, close and open hats, crash and ride cymbals. This is not in any way intended to be a full-on drum machine, with nothing more than a trigger input and an audio output for each of the six sounds. Instead, see it as a quick and compact way to add a few classic drum sounds to your system (as seen in the VCF/VCA 6 demo above). It's ideal as a sound source for something like a Mutable Instruments Beads, or as a way to expand the Jomox ModBase 09's kicks with a few more 909 sounds, paired with a suitable sequencer.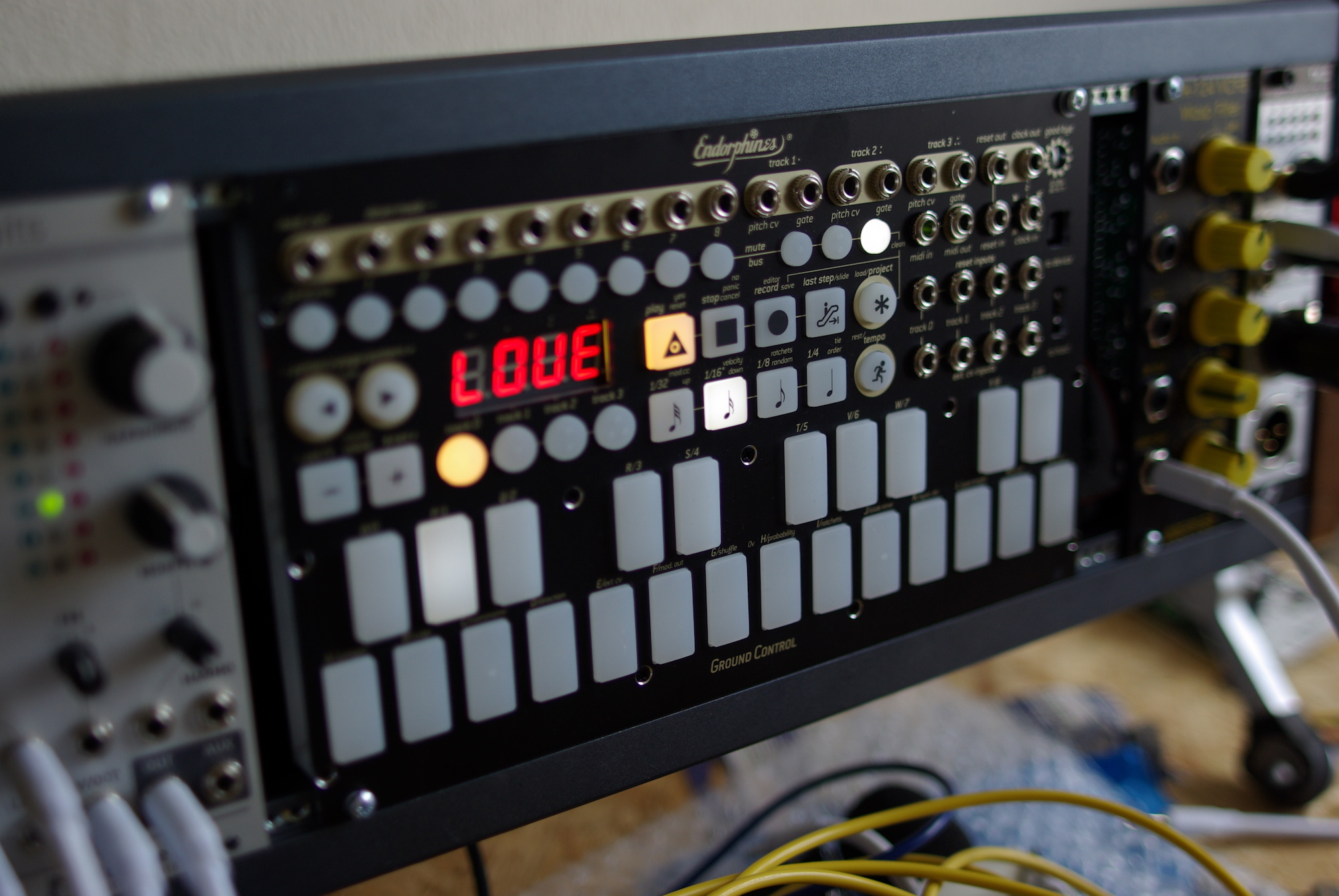 Speaking of which, Endorphin.es also delivered their hotly anticipated Ground Control sequencer this month, originally announced at the Berlin Superbooth show in May 2019. There's no doubt that this has been a labour of love for the company, who say that the process of getting the Ground Control out of the door has been 'rebellious'. Thankfully, we'd say it was worth the wait. The module combines Roland TR-x0x-style drum sequencing with three melodic tracks. Continuing the Roland theme, patterns can be recorded into the sequencer in real time, programmed in a similar way to the brilliant SH-101 sequencer, or edited in TB-303 style.
The real strength of the Ground Control is the way it finds the sweet spot between immediacy and complexity, allowing you to jump straight in to creating sequences without the need to devour the entire manual and learn lots of complex functions. There's a time and a place for that kind of thing – see our review of the new Intellijel Metropolix for the perfect example of how it can be done well – but the Ground Control goes for the kind of fast workflow which we'll always enjoy.