Aimed at beatmakers and rappers, Roland's new standalone song production studio straddles the line between groovebox and multi-track recorder.
It's not often that we get to review a release which invents a completely new product category, but this might just be one of those rare occasions. Roland's new MV-1 Verselab is somewhere between a groovebox and a multi-track recorder. Roland bill it as a 'song production studio', but it's not quite like anything we've seen before. Targeted at aspiring beatmakers, producers, rappers and songwriters, it takes a unique approach which aims to guide you through the production process.
The MV-1 cherry-picks the best of Roland's significant expertise in various different fields, including over 3,000 sounds drawn from the brand's ZEN-Core synthesis system and sequencing inspired in part by classic TR drum machines. At heart, it's an eight-track groovebox, but its approach to song construction means it has a unique workflow, with the tracks split into four drum tracks, three melodic parts and a dedicated vocal track. In practice, you can actually use the drum tracks for melodic parts and the melodic tracks for percussive elements if you like, but the setup is mainly designed to allow you to combine virtual instruments, built-in samples, your own custom samples, audio loops and vocals.
The hardware is compact and well built, with a nice feel to all the controls and solid construction. Power comes via a DC adapter or USB connection rather than built-in batteries, which means you'll need a USB power bank if you want to make it truly portable, but it really is an all-in-one unit, requiring just a pair of headphones or powered speakers to get started. There's even a built-in microphone, although for the best quality recordings we'd definitely recommend plugging in a separate mic.
You can see the Verselab in two main ways. It's either an alternative to a computer-based production setup using your choice of DAW (digital audio workstation) software like Logic or Ableton Live, or it's a self-contained production and recording setup in its own right. We'd probably fall into the latter camp. An important point to note is that the Verselab isn't a conventional multi-track recorder so much as a groovebox with a dedicated vocal recording track. The intended workflow isn't to record one instrument, then the next, and so on, but to build sequences of loops (referred to as Clips in Roland parlance) and then string them together to form an arrangement, over which you can record your vocals.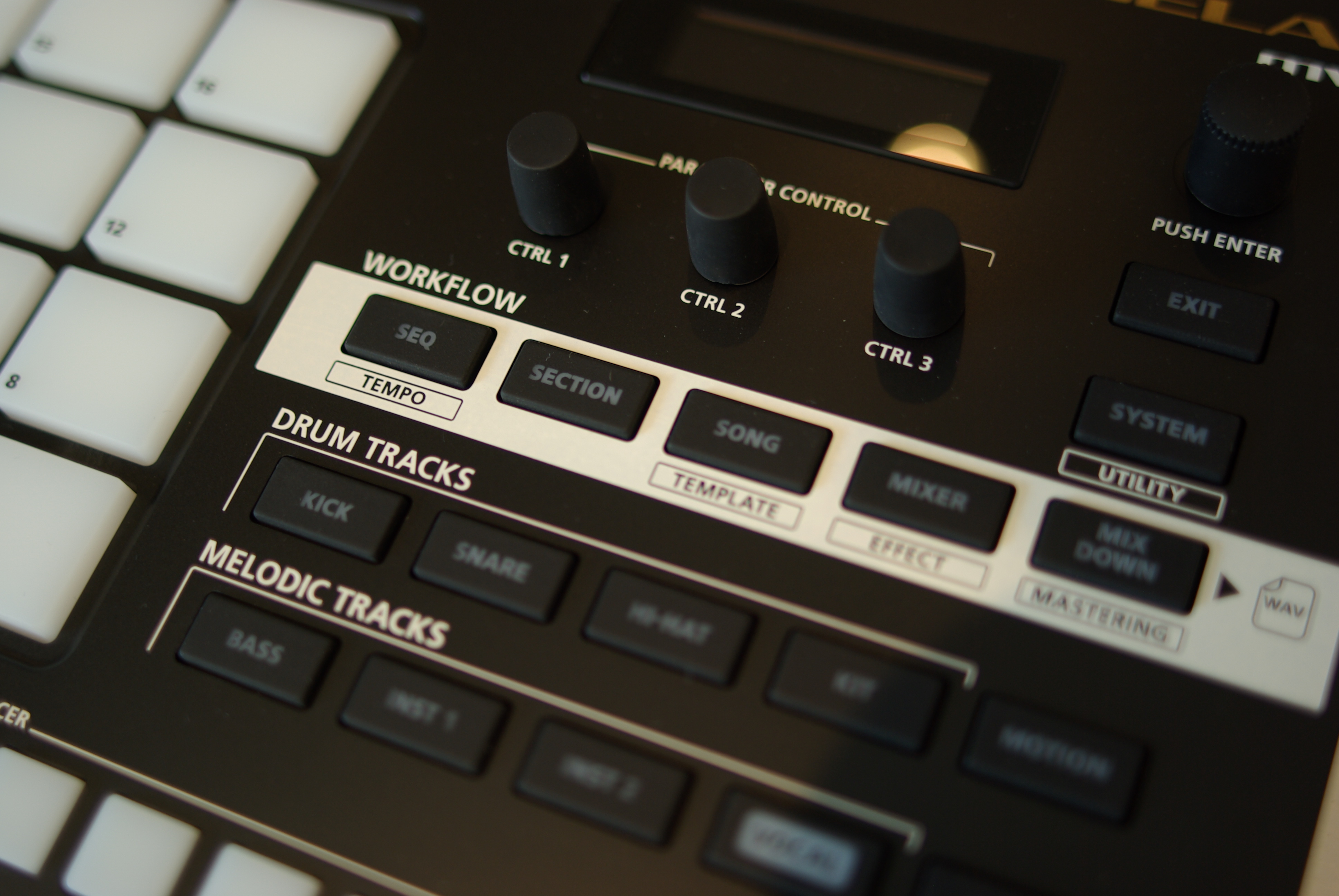 A particularly neat feature of the Verselab is the way that process is spelled out along the Workflow strip on the front panel, guiding you through the process: start by programming loops in Sequence mode using the pads and step sequencer (or by hooking up an external MIDI controller if you prefer), then arranging up to 16 Sections (intro, verse, chorus, etc) into a Song, on top of which you can record up to 16 vocal takes. With the vocals complete, switch to Mixer mode to mix the tracks and then use the Mixdown option to save the complete project to SD card as a WAV file. It's a neatly laid out process which guides you through the complexities of starting with an idea and working towards a finished track. Relative newcomers to music production will particularly benefit from the clear approach.
Roland's marketing targets the Verselab heavily at hip-hop beatmakers and rappers, but there's plenty of potential to use it for other styles of music. There's no reason you couldn't use it for instrumental music but, realistically, you'll get the most out of it if you want to record vocals of some kind, thanks to the range of Vocal Processor effects including basic, functional options like compression and EQ plus more creative effects like pitch shifting and harmonising. The Verselab demystifies the vocal recording process, allowing you to get good results quickly and focus on your performance rather than the technical aspects of recording.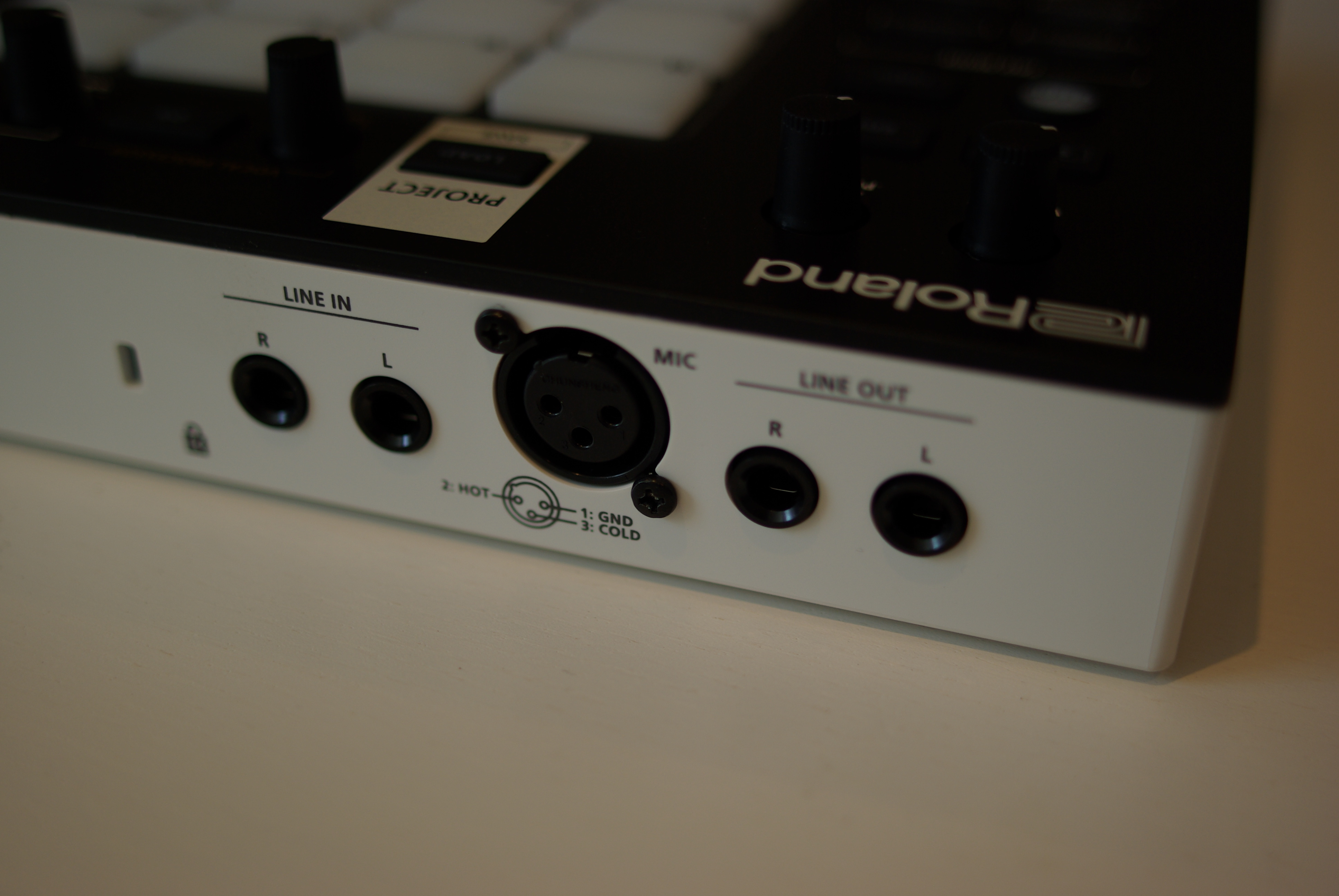 Despite presenting itself as a standalone device, the MV-1 actually has some neat options when connected to a computer. Most importantly, you get deeper access to the ZEN-Core sound engine, allowing you to create your own custom sounds with more editing options than you'll be able to access within the unit itself. The device also works as its own audio interface, meaning you can send your multi-track recordings into a DAW for further processing and mixing, which is a nice option to have if you prefer to create ideas in the MV-1 and then finish them on a computer.
The Verselab stands out as a distinctive solution for programming and recording loop-based music with vocals. The emphasis on loops means that it's more suitable for particular approaches to music making than it is for others; this isn't intended to be a solution for, say, someone who likes to record a full keyboard part from start to finish, or someone who wants to make multi-track recordings of live instruments. With that said, the loop-based workflow is perfectly suited to a lot of musical styles, from house to hip-hop. Roland have created something unique, offering a quick, user-friendly way to make music.
Greg Scarth
More info/buy