Firecracker to reissue Lnrdcroy's Much Less Normal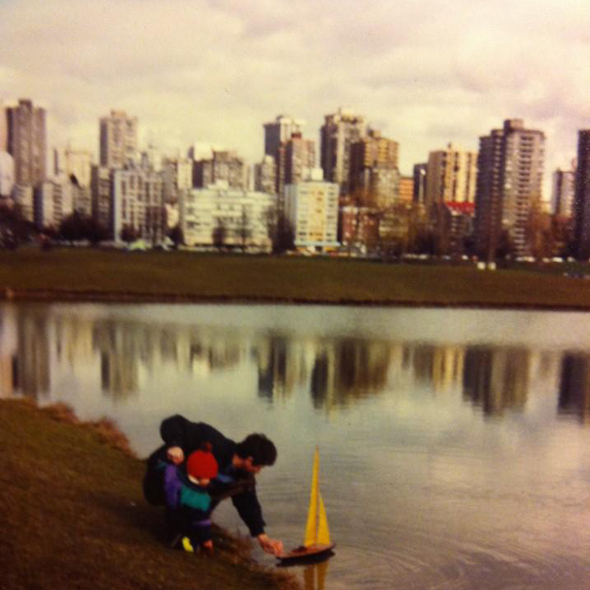 The much loved cassette release will make the switch to double vinyl thanks to the Edinburgh label.
Having recently revealed plans to issue a long overdue second album from Linkwood, Lindsay Todd's Firecracker Recordings has delivered more welcome news with the revelation it has licensed Much Less Normal by Lnrdcroy for vinyl release. Issued on tape back in May, the album has remained a highlight of the 1080p discography for many people, and is also cited by the label's founder Rich McFarlane as a personal favourite. Speaking to Brendan Arnott for this site as part of a feature we ran on Lnrdcroy, McFarlane stated Much Less Normal was a favourite "not only because it's so exact in its examinations of landscapes and neighbourhoods here in British Columbia but also from the idiosyncrasies that come with along with classic ambient electronica touchstones."
There have been rumours of a label picking up on Much Less Normal for a vinyl reissue for some time now, and the album will be in good hands with Firecracker Recordings. Due for release in January, Much Less Normal has been fully remastered for double vinyl and though some of the original tracks have not made the transition it does include a new Lnrdcroy track in the shape of the 13 minute "Kendal In Kalusia". Interestingly, the Firecracker edition of Much Less Normal will come with all new artwork as opposed to the tape's distinctive abstract painting from Patrick Cruz. You can stream preview clips below ahead of it's release next year.
Firecracker Recordings will release Much Less Normal by Lnrdcroy in January 2015.
Tracklisting:
A1. Land, Repair, Refuel
A2. Ad in the Paper
A3. I Met You On BC Ferries
B4. Sphere of Influence
B5. If Sylvia Built a House
C6. Eye of the Wind
C7. Telegraph My Love
D8. Now I'm In Love
D9. Kendal in Kalusia