Warehouse Invocation features a mix of fresh and old material from the Texas-based producer.
January saw a welcome opportunity to reassess the recent work of Bill Converse under the WWC name, with the Texas-based hardware exponent's Meditations/Industry cassette for Obsolete Future licensed for a remastered LP reissue on Dark Entries. Summing up that album in a subsequent review, Richard Brophy was moved to claim the DE edition of Meditations/Industry "makes for one of the label's most fascinating oddities." Fast forward several months and a whole array of archival treats spanning Frak, Frozen Autumn, UK DIY synth, Cute Heels and a whole lot more, and Dark Entries have revealed further Converse-shaped treats.
Due out next month, Warehouse Invocation sees Dark Entries plunder the Converse tape archive once again with three further tracks from his Meditations/Industry cassette committed to 12″ vinyl. Of equal interest is the fact these archival tracks are complemented by a unreleased production, "Riverbank", which was apparently laid down in Converse's home studio circa-early-2014 in "one take with a mic placed outside of the window to record the the sounds of the river late at night." We can expect further sojourns through Detroit techno, early Chicago house and acid across the four tracks.
Dark Entries will release Warehouse Invocation by Bill Converse on July 11.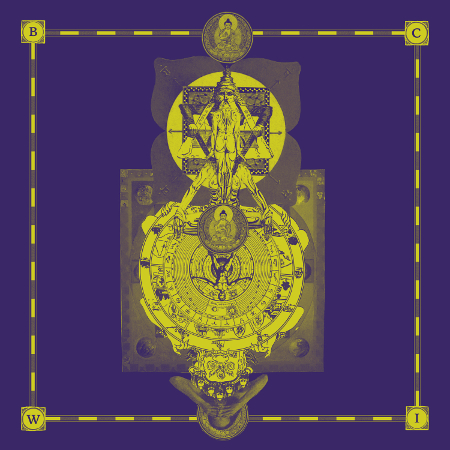 Tracklisting:
A1. Warehouse Invocation
A2. Senys Magick
B1. Riverbank
B2. Consulted Acid
Dark Entries on Juno