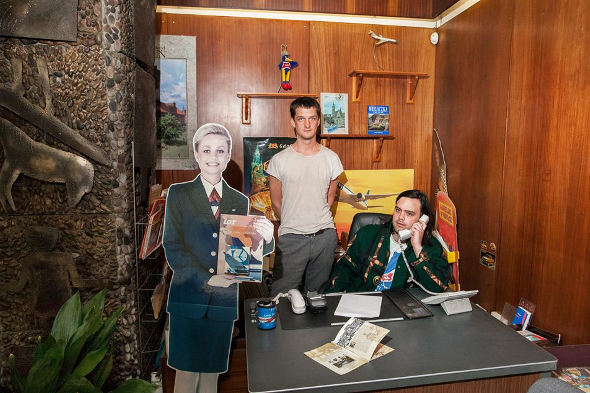 The Glasgow duo have a new 12″ out through local bastion Rubadub later this month. 
The story goes that General Ludd pair Tom Marshallsay (previously known for his work as Dam Mantle) and Richard McMaster of Golden Teacher first met whilst studying at Glasgow Art School. What began as collaborations on sound installations developed into fully-fledged recording sessions as General Ludd with the pair releasing records through Mr. Saturday Night, Clan Destine Traxx and the Ten Thousand Yen label as well as contributing to JD Twitch's Autonomous Africa platform. Earlier this year, General Ludd were among the artists to feature on a superb free compilation, Clyde Built, from the Huntleys + Palmers label aimed at highlighting the rich vein of music talent in Glasgow at the moment.
Another Glaswegian institution has come calling for the General now with the news McMaster and Marshallsay have a 12″ due imminently on the hallowed Rubadub. The Glasgow record shop has been responsible for distributing many great labels over the years and they occassionally dip into putting out White Label 12″s themselves. Records from both Anthony Naples and Frak have surfaced bearing the RAD cat. number in recent years. General Ludd are in celebrated company then with the upcoming Fourth Wall 12″ which can be previewed below.
Rubadub will release Fourth Wall by General Ludd on June 28.
Tracklisting:
A1. Fourth Wall
A2. Run, Don't Play Dead
B1. Cunninghame Shame
B2. Open Back Of The Meat Van
General Ludd on Juno