Luke Slater returns to The 7th Plain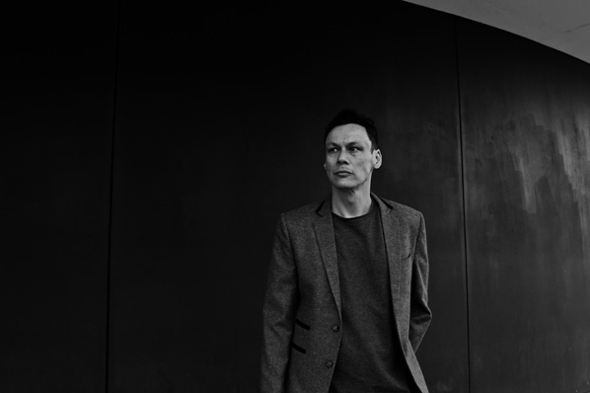 Ostgut-Ton launch a new label with archival material from the early-'90s.
Of the many monikers Luke Slater has turned his hand to over the years, The 7th Plain remains one of the finest. Capturing the early UK techno zeitgeist at its most bountiful, Slater's most melodic material came to light on General Production Recordings between 1993 and 1996, manifesting in the classic albums My Yellow Wise Rug and The 4 Cornered Room as well as a decent grip of EPs. At the time Slater was also developing his tougher Planetary Assault Systems material for Peacefrog as well as dabbling in a host of other names, but The 7th Plain seemed most naturally aligned to other developments in the London-centric scene courtesy of artists such as Stasis, Mark Broom, Plaid and more besides.
That original material from the Slater vaults has been out of print for some time bar album track "Lost" getting a repress on a Delsin split disc (bizarrely paired with an MK track), but now a swathe of new tracks from the era have been unearthed. Chronicles I brings together five new tracks never before released, presented in conjunction with two tracks from The 4 Cornered Room and one from My Yellow Wise Rug. There's also a Ken Ishii remix from the early '90s era included for good measure, representing a true time capsule of sound no doubt seeing the light of day now thanks to the increased interest in classic ambient electronica.
The release will be presented through Slater's preferred medium these days, Ostgut Ton, as the debut release on the Berlin powerhouse's new subsidiary, A-Ton, which will focus on ambient, archive and alternative music. An official statement from Ostgut Ton tells us there are "more releases and other artists' records to follow later in 2016/2017" on A-Ton whilst the label add Slater will return with a new Planetary Assault Systems album later this year. You can preview snippets of this archival material from The 7th Plain below.
A-Ton will release Chronicles I by The 7th Plain on August 5.
Tracklisting:
1. Boundaries
2. Extra
3. Grace
4. Surface Bound
5. The Super 8
6. T Funk States
7. Slip 7 Sideways
8. Chords Are Dirty
Ostgut Ton on Juno