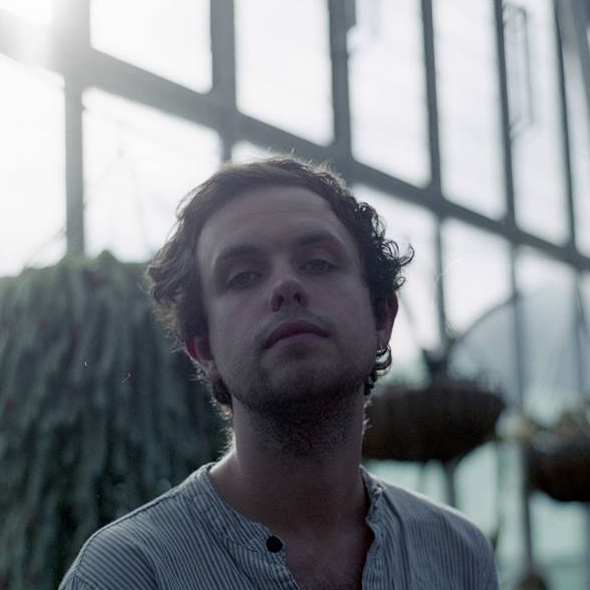 Thomas Lea Clarke returns to Optimo Music with a new record next month.
Alongside labels like Dark Entries and Mannequin, Pinkman, ESP Institute and Where to Now?, Optimo Music does its fair share in keeping our editorial chained to our desks reporting on the oddball and esoteric world of music they all inhabit. So far this year, JD Twitch's Optimo Music has released the four records, with Disconnections Bali Ha'i a highlight alongside the Krautlecktro of Fred Und Luna. In fact, our reporting of the latter paid off with Fred Und Luna dedicating an unreleased track to this publication after taking a liking to our use of 'curio' in describing the German. Optimo have now revealed that Glasgow is back in their sights with Thomas Lea Clarke's Mr. TC alias following up his 2015 Soundtrack For Strangers debut with the Surf & Destroy EP.
The four-track EP provides Clarke, an affiliate of Glasgow's The Green Door studio, with his second official release. A man about town in Glasgow, Clarke runs a monthly party called Night of the Jaguar that's invited the likes of the Sofrito selectors, responsible for compiling a selection of '60s and '70s Haitian music for Strut in 2013, in addition to Cómeme's Christian S. and New York merrymakers Mister Saturday Night. Mr. TC's Surf & Destroy EP blends new wave and industrial techno sounds with subtle hints of tropical percussion and a slight hint of neo-surf rock which you can preview below. Our pick is "Teeth" which sounds like a psyched-out cover version of Skatt Bros. classic "Walk The Night."
Optimo Music will release Surf & Destroy by Mr. TC on July 8.
Tracklisting:
A1. Surf & Destroy 8.25
A2. Teeth feat. Merlin Nova 6.48
B1. Brothers Bed 7.19
B2. Mobiliser 6.07
Optimo Music on Juno