The Brussels-based sound explorers share sides on an upcoming 7″ with the superbly-named Australian artist.
Keen followers of Michael Lagender and Bernardo Risquez's work as Different Fountains will know their relationship with Horse MacGyver publicly originated with the debut edition of their ongoing Organism series. At the time The Snake 12″ was announced, the Brussels duo unveiled a vibrant video from the superbly-named visual artist that matched the colourful tones of the title track. It transpires sadly that Horse MacGyver is in fact an assumed name of Melbourne man Timothy Dwyer whose creative talents extend beyond video and sound installation works to include music production with a healthy library of recordings available on his SoundCloud.
Whilst we await the fourth release in the Organism series, Different Fountains are switching up the formats to put out a split 7″ with Horse MacGyver later this month on their label, Different Fountains Edtions. Lagender and Risquez call shotgun with a typically dense rhythm track entitled "Godrich" – which may well be an ode to Radiohead's Nigel Godrich – whilst Horse MacGyver provides the track, "Primitive Derivative". Bernardo Risquez from the band is responsible for the colourfully chaotic artwork.
Different Fountains Editions will release Godrich/Primitive Derivative by Different Fountains and Horse MacGyver on June 14.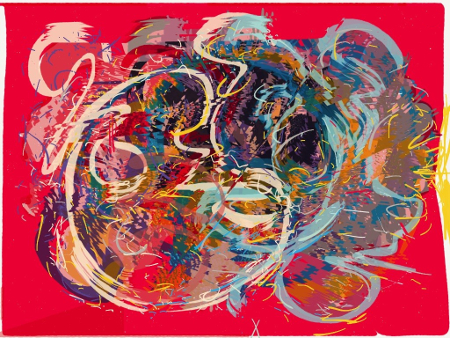 Tracklisting:
A1. Different Fountains – Godrich
B1. Horse MacGyver – Primitive Derivative
Different Fountains on Juno