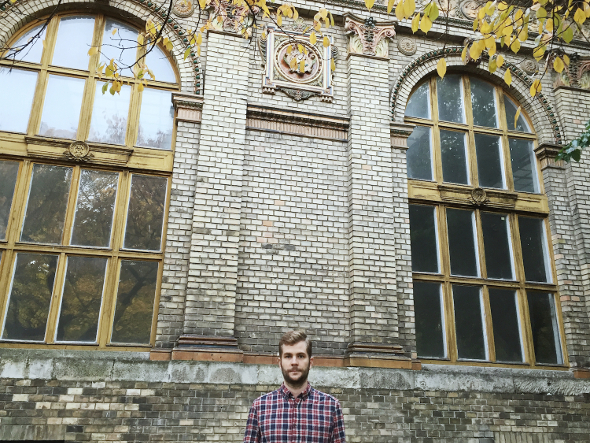 Pinkman will release a four-track EP by the Hungarian producer. 
With releases by Art Crime, Nick Lapien's Metropolis alias and album by Drvg Cvltvre already signed, sealed and delivered by Pinkman this year, Pat Marsman's label halfway through 2016 is looking strong. Furthermore, sister label Charlois has notched up a batch of other EPs from the likes of Timothy J. Fairplay, Italian Alessandro Parisi and a split EP by DJ Overdose & DJ Technician. The label now looks to Hungry for its next release by taking in the sounds of Norwell who made waves in 2014 with his joint LP with S Olbricht on London label Cleaning Tapes. Following his Morfózis LP for the UK's Reckno last year, Norwell's second release for 2016 is a four-track EP of Italo-influenced electro called Death Of A Star.
Described as "from the golden age of electro, cold and prototypical," Norwell has again proved to be loyal to no single genre, however Balazs Semsei's Kosmische influences are ever apparent. Norwell first surfaced in 2013 with I Kissed The Sun, a seven-track digital release for Montreal's Shabu Recordings which he returned to this year with the Appendix EP featuring remixes by S Olbricht and Willie Burns, while this latest release takes in four solid solo productions. You can preview the "sharp percussion patterns" and "wealth of melting synthlines" from Norwell's Pinkman debut below.
Pinkman will release Death Of A Star by Norwell on June 13.
Tracklisting:
A1. Death Of A Star
A2. Dissonant Divsion
B1. Nordic Nights
B2. Wasted Echoes
Pinkman on Juno