A second album by Guy Blanken is due on the Amsterdam label later this year. 
Active as a producer in various guises for just under a decade, Den Haag-raised and based Guy Blanken's work as Makam spans Lowlands-flavoured classic deep house to both dubby and banging shades of techno and is most readily associated with two labels; Berlin deep house and techno stronghold Sushitech and Amsterdam's mighty Dekmantel. Getting his break as Makam on the Purple sub-division of the former with the New York Hustler 12″ in 2009, Blanken went on to release his debut album for Sushitech as well as rack up a healthy clutch of singles before landing on Dekmantel in 2012 with What Ya Doin'. Since then, Makam's name has featured intermittently on Dekmantel's label and he's also contributed cuts to Indigo Aera and Ryan Elliott's Panorama Bar mix.
Despite being a regular fixture on festivals throughout Europe, the name Makam isn't so well known in the UK but that may well change with the news Blanken has a new album slated for released on Dekmantel later this year. Than Sadet is due out in September and Dekmantel are laying down a marker for what to expect with a 12″ sampler of the same name scheduled for release next month. Mooted by the label as "a stunning piece of work that's like nothing you've heard from the The Hague-based producer before," the hazed out ambient forest sounds of the title track suggest this may well be the case. Preview both cuts from the sampler below and keep 'em peeled for more information on the album proper.
Dekmantel will release Than Sadet Sampler by Makam on June 20.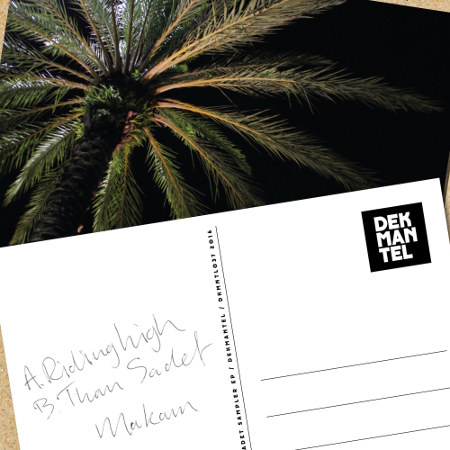 Tracklisting:
A1. Riding High
B1. Than Sadet
Dekmantel on Juno