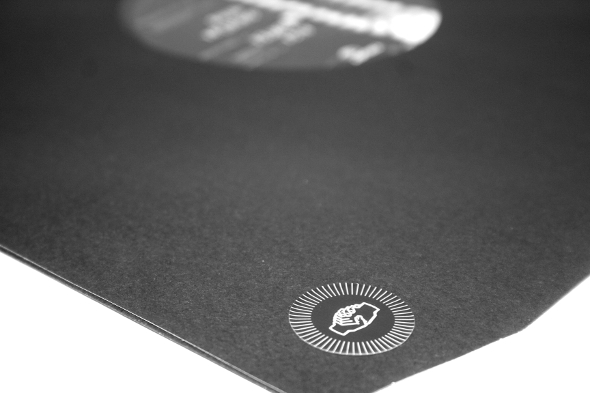 Alex Cortex is an acquired taste. He doesn't make easy, straightforward music and has a tendency to move in an unexpected way, jumping between styles as diverse as disco-house and grating, industrial techno – check the difference between "Discola" and "Live at Monox" if you're in any doubt. Cortex has enjoyed a long relationship with Viennese label Pomelo – which released his last album, 2011's Kihon – and now he makes his debut on another Austrian imprint, the long-running Trust.
With this appearance comes a shift in sound; gone is the raw analogue techno of recent Cortex releases on Killekill and Skudge, replaced by the German producer slipping into electro type. This being Cortex however, it isn't that simple. There are no robot references here, self-congratulatory shout outs about 'the future' or lame tales about intergalactic space wars. Instead, there is plenty of inventive arranging, served up with a side-order of menace.
Take "Memory Overload" as an example: here, a slurred, threatening vocal unravels over a growling bass and a shower of toxic bleeps. This undercurrent doesn't exist on "Foam Rubber Landscaping", with Cortex instead sculpting an understated, angular rhythm track, supported by rickety drums and subtle percussive chatter. On "We Run Your Life" however, he gives full vent to his vision of dystopia. The bass purrs and throbs bleakly, the drums clatter like giant hailstones falling on a corrugated roof while a threatening voice sketches out a narrative for society that includes not just control of cities and countries but manipulation of individuals' passions and prejudices.
There is always a danger that artists who use their music to imagine futuristic dystopias face criticism for flirting with totalitarianism. That said, it is obvious that Cortex's approach is tongue in cheek and on "We Run Your Life", he achieves the rare feat of out-Rothering Anthony Rother classics like "Simulationszeitalter".
Richard Brophy
Tracklisting:
A1. We Run Your Life
B1. Foam Rubber Landscaping
B2. Memory Overload