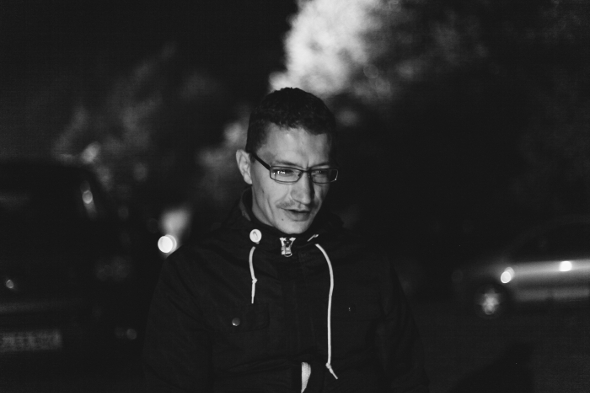 The Fachwerk founder chalks up a fourth Clone Basement Series 12″.
In 2009 Clone Basement Series was launched with Mike Dehnert's Umlaut2 12″ which featured a lo-fi and very rare Levon Vincent 'NY Basement' remix. Since then the likes of A Made Up Sound, Conforce, Randomer and 4Lux boss Gert-Jan Bijl (aka Literon, Gerd, Geeeman) have become regular contributors alongside others like Blawan, Untold and Dexter. The latest four-track 12″ sees Clone Basement Series take off for another year with Mike Dehnert commanding pole position for a fourth time with yet another club ready EP of blocky beats littered with the German's trademark sound.
Entitled Echo 8, the EP can be previewed below and follows last year's records for Echocord Colour, another sub-label regularly releasing Dehnert's music, and his own Fachwerk label which celebrated eight years of their said machine funk with a compilation featuring trusted label mates Roman Lindau and Sascha Rydell. For Clone Basement Series, meanwhile, it provides the label with a 19th release following Randomer & Cadans Angry Fiddle EP from last year.
Clone Basement Series will release Echo 8 by Mike Dehnert on February 23.
Tracklisting:
A1. Echo8
A2. Wokabeat
A3. Meckwiki
A4. Say How
Clone Basement Series on Juno
Header image courtesy of Henry W. Laurisch