The producer is back on Poly Kicks with a fresh two-track 12″ due later this month.
With no material on Poly Kicks in the months following 2013 Tessela smasher Hackney Parrott, it was widely assumed the label was a brief chapter in the producer's career to be filed before his subsequent glut of material for R&S. It came as a welcome surprise to everyone when Poly Kicks was rebooted in November last year, with Tessela and brother Truss (both pictured above) at the helm promising a more healthy approach to releasing records. It's a promise the Russell brothers have lived up to so far, with a more restrained Tessela 12″ complemented by the first in a series of locked groove records from visual artist Haroon Mizra.
With that latter double pack fresh on the shelves of record shops, Poly Kicks maintain this sense of momentum by announcing a new 12″ from Tessela due to arrive later this month. Taking the name Swimming/With Patsy, the new record would appear to keep up Tessela's recent strain of mind-warping techno on the basis of the lead track which can be heard in full below. This represents the third Tessela 12″ on the label in total, time for Truss to step up too?
Poly Kicks will release Swimming/ With Patsy in mid-February.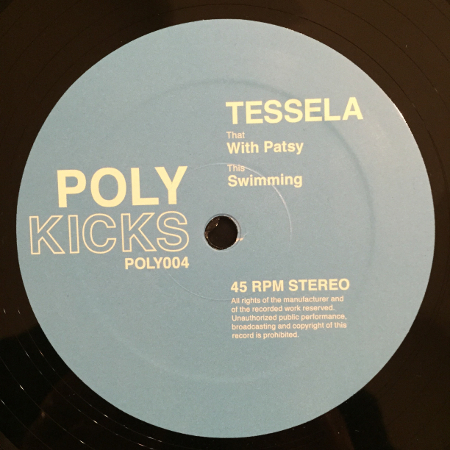 Tracklisting:
A1.With Patsy
B1. Swimming
Poly Kicks on Juno