Peder Mannerfelt has a Controlling Body
The new album from the Swedish renegade will be released through his eponymous label.
It's pleasantly surprising to look back over the short amount of time Peder Mannerfelt has been flinging out wild techno mutations under his own name. His history of course runs much deeper, from his long-standing tenure in Roll The Dice to his formative years operating as The Subliminal Kid, but there has been such a swathe of laudable material in recent years it's easy forget about these foundations. Aside from releases on Digitalis, We Can Elude Control and Stockholm LTD, last year's The Swedish Congo Record album moved us enough to include it in our Best Albums of 2015 list, while in the meantime Glaswegian label Ultimate Hits released the Variation EP. Mannerfelt's own label, as well as releasing his own material, has been branching out to deliver EPs from Klara Lewis and Machine Woman, but now it makes the leap to its first LP in the form of Controlling Body.
Comprised of nine tracks, this new long-player from Mannerfelt is stoutly different in nature to the preceding The Swedish Congo Record, moving away from concept-laden approaches into a more experimental head-space. As the accompanying information imparts, Controlling Body sports, "a focus on the communicative power of the human voice, even in its barest form." There are indeed recognisable and heavily processed vocal tones and these are credited to Glasser. While we don't have confirmation, it seems likely that this is the same Glasser who has recorded for True Panther Sounds and Young Turks amongst others.
Peder Mannerfelt will release Controlling Body by Peder Mannerfelt on April 6.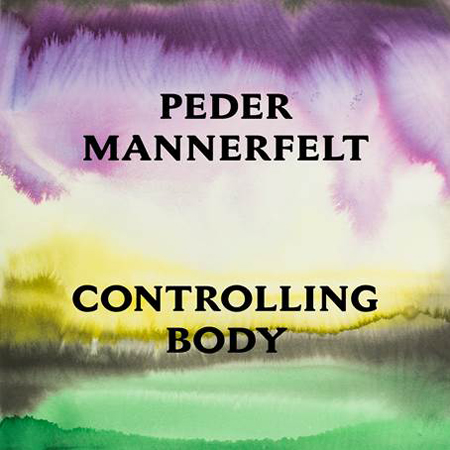 Tracklist:
A1. Building of the Mountain
A2. Her Move
A3. BZ Reaction
A4. Coast to Coast
A5. Limits to Growth
B1. Abysmal
B2. Perspectives
B3. The Confidence of Ignorance
B4. I Love You