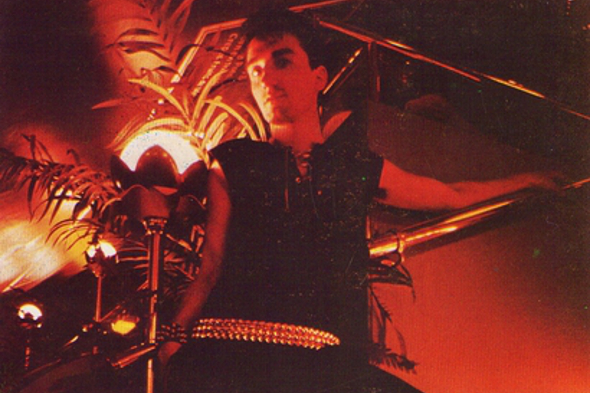 The San Francisco imprint unearths some rare Italo from the early-to-mid-'80s for its club-geared Editions sub-label.
As reported in December last year, San Francisco-based reissue label Dark Entries launched its Editions series, a dancefloor-focused run of 12″s inaugurated by the '80s Florentine dark wave duo Victrola. Following the second Editions release by Big Ben Tribe, a mid-'80s Italo disco pairing from the seaport city of Trieste in north eastern Italy, Dark Entries has announced that the next round of releases for the series will come from Peter Richard (pictured above) to celebrate the 30th anniversary of his club hit "Walking In The Neon", Art Fine, another Italian duo who released one 12″ entitled Dark Silence, and Helen, an Italo disco studio project that consisted of various producers, songwriters, and vocalists from Italy during the 1980s.
Peter Richard was the alias first adopted in 1979 by producer and vocalist Walter Beinat, and on Walking in the Neon – a two-track 12″ with dub and club versions – Richard teamed up with the production duo of Gigi Farina and Franco Rago, best known for their work with Lectric Workers, Decadance, and Expansives. The track's arrangement was done by Italian disco pioneer and revered songwriter Celso Valli, often credited for working with Passengers, an Italian disco squad that enjoyed success during the late '70s through to the early '80s on labels like RCA and Milanese imprint Durium.
Fabrice Bellini and Rush Blakemann's single Dark Silence 12″ as Art Fine – released in 1985 – is described in a press release as "the love story of a beautiful girl who Fabrice saw many times but could not reach. He called her Dark Silence, for her dark hair and eyes and the silence unwanted between them." The two-track 12″ comes with an Art Fine Version and Long Version with "extended breaks and dubbed out basslines and vocals". The release was remastered by George Horn at Fantasy Studios in Berkeley, California, and comes repackaged with its original artwork featuring a photo of the duo and a double sided postcard insert with lyrics and liner notes by Bellini.
The third of the reissues will see Dark Entries combine Helen's Witch from 1983 and Zanzibar from 1985 for a four-track EP. On the "Witch" side of things, "signature Linndrum and Simmons drums create the driving rhythm track", while prolific Italo session vocalist Elena Ferretti's "powerful vocals tell the haunted tale of a witch and her magic." As for Zanzibar, that 12″ was heavily influenced by the Afro movement, described by Dark Entries as the cosmic musical trend of slower disco records featuring African drums and rhythms; Zanzibar's Afro Mix features additional live hand drums and sticks by Nigerian percussionist George Aghedo. For the new version, entitled Witch Zanzibar, Dark Entries has used the original artwork from the Witch maxi single (below) together with a fold out poster of a nude female model on the inside.
Dark Entries will release Peter Richard's Walking in the Neon, Art Fine's Dark Silence and Helen's Witch Zanzibar EP on June 17.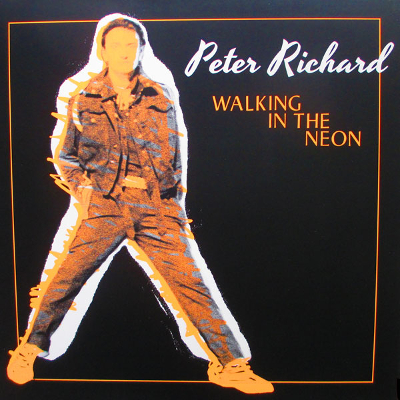 Tracklisting:
A. Walking in the Neon (Club Version)
B. Walking in the Neon (Dub Version)
Tracklisting:
A. Dark Silence (Art Fine Version)
B. Dark Silence (Long Version)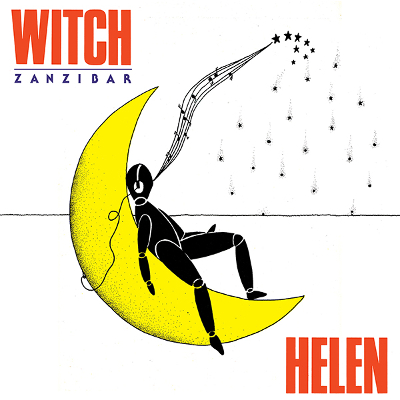 Tracklisting:
A1. Witch (Vocal Version)
A2. Witch (Instrumental Version)
B1. Zanzibar
B2. Zanzibar (Afro Mix)