Going Good Reach for Nummer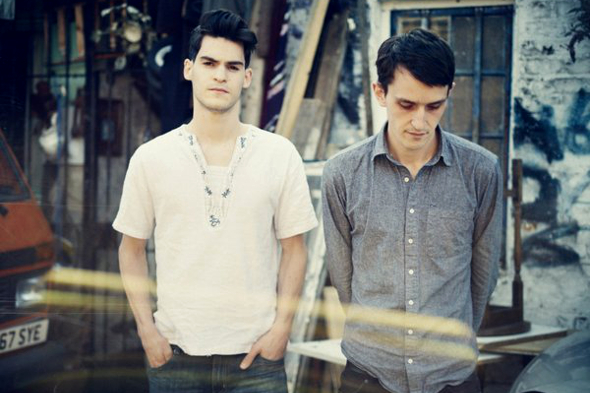 The French duo are next in line to release on Going Good with the Reach EP.
After a breakout first year of good going that helped introduce Anom Vitruv, Moon B and Aquarian Foundation, Brian Not Brian & Salik Z's refined curatorial touch has continued in 2014 with Going Good offering up a much needed vinyl reappraisal of the Wyre Drive tape Mood Hut artist Cloudface originally released through Nice Up International. The pair's finely honed digging skills look to be on display once again, with the fifth Going Good release drawing attention to Nummer, a London-based French duo formed of Silvère Letellier and Emmanuel Corre (pictured above) who have been working together since 2010 – though it's only recently that their music has been exposed to the wider public.
Earlier this year, Nummer debuted with Beyond Time – Interpretations for Peur Bleue Records, a fine introduction to Corre and Letellier's freeform hardware-based approach to techno, and Going Good will offer the platform for the duo to shine further with the forthcoming Reach EP. Consisting of four tracks produced using only hardware, Going Good have let us know the record will be put through the reel to reel treatment at Dr. Zygote's studio for a final touch of tape machine action before getting mastered by Keith Tenniswood. In addition, Nummer are the latest to serve up a mixtape for Going Good's ongoing series which can be streamed below and seems to be a fairly accurate representation of Corre and Letellier's diverse tastes.
Going Good will release Reach by Nummer in early July.
Tracklisting:
A1.Scion
A2.Marvin
B1.Closed Time Loop
B2.Moon To Jupiter