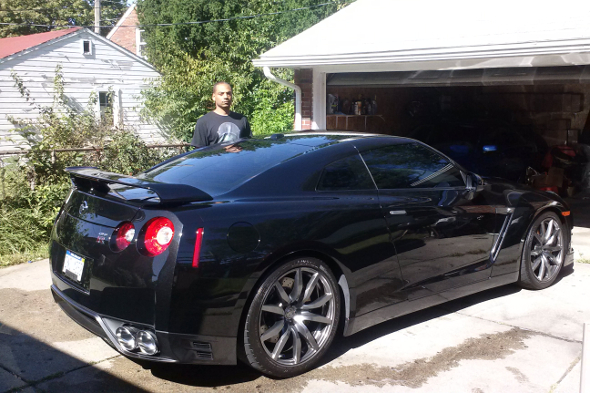 Omar-S will once again dig through the sizeable FXHE archives for a second mix CD celebrating the label's tenth anniversary. 
News of a series of mix CDs put together by Omar-S to celebrate his label FXHE surpassing ten years of business was first revealed to us by the producer back in January, stating in typically singular fashion that his decision to include previously released material was for the benefit of "people who might had miss out on some shit they might have slept on" whilst also suggesting he was a fan of early Billie Piper material. This assertion rang true on the debut sixteen track mix that took in a sizeable clutch of FXHE hits from Omar-S, Jason Fine, Luke Hess and OB Ignitt, with Richard Brophy stating in his review that he had "succeeded in creating a mix that captures the listener's attention throughout".
Fresh from dropping the all-conquering Romancing The Stone double pack, details of the second mix CD in the series have filtered through from FXHE; sadly there's no editorial-baiting interview from the label boss to accompany the news, but we can tell you it's Omar-S focused. Set to drop on June 1, the 16-track all vinyl mix consists entirely of material from the Omar-S archives, taking in a healthy spread of material with tracks from the 2005 LP Just Ask The Lonely featured alongside more current productions.
FXHE will release FXHE 10 Year Compilation Mix #2 on June 1.
Tracklisting: 
1. Omar-S – Unitarian
2. Omar-S – Churchill
3. Omar-S – You Heard What The Man Said Muthafukka
4. Omar-S – Strider's World
5. Omar-S – Track#8
6. Omar-S – Flying Blind
7. Omar-S – Techy Alexander
8. Omar-S – Columns
9. Omar-S – Three Blind Rats
10. Omar-S – Force Fed The Meds
11. Omar-S – Mayall Il
12. Omar-S – It Can Be Done But Only I Can Do It
13. Omar-S – Got The Drop On Dem
14. Omar-S – Untitled
15. Omar-S – Gunup Runup
16. Omar-S – Over You Too