Axel Boman, Tom Trago, Lauer, JD Twitch, Naum Gabo and more contribute to the forthcoming double CD compilation from the Japanese label. 
Mule Musiq as a record label was founded back in 2004 by Tokyo-based promoter Toshiya Kawasaki, and has since grown into one of Japan's most respected imprints, with over 300 releases on the main label and the (now defunct) Mule Electronic and Endless Flight subsidiaries from an international cast of electronic music talent. Compilations and mix series have formed an integral part of the Mule family's development over these years and having just issued a third edition of their ambient-focused Enjoy The Silence compilation, the label will celebrate their tenth anniversary with a sixth volume of the flagship I'm Starting To Feel OK compilation.
Due out next month on double CD and double LP formats, the tracklisting for I'm Starting To Feel OK Vol. 6 looks to be an accurate reflection of Mule's standing within the house and techno community. Toshiya Kawasaki is again on curation duties for the 24-track release with all new productions from the aforementioned artists as well as Fred P, Dial boss Lawrence, Kontra-Musik artist Porn Sword Tobacco and Italian cosmic disco godfathers Baldelli and Dionigi.
Typically for Mule there is also plenty of Japanese representation, with label mainstays KZA and Kuniyuki featuring along with The Backwoods trio and the always excellent Gonno. Those interested in getting an advance taste of the compilation can preview all 24 tracks below.
Mule Musiq will release I'm Starting To Feel OK Vol. 6 on June 30.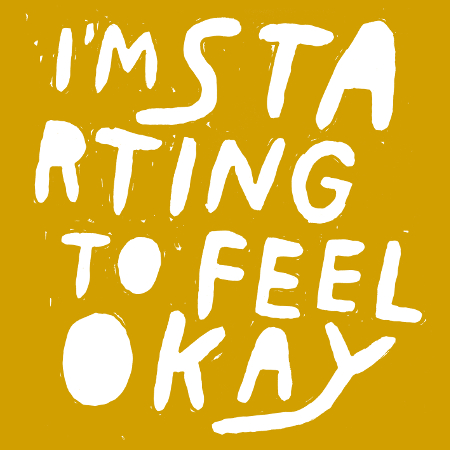 Tracklisting:
CD1:
1. Matt Karmil – Really
2. Porn Sword Tobacco – Sex Nouveau Dub Mix
3. Lawrence – The Cave
4. Julius Steinhoff – Downtown
5. Axel Boman – Anytime Is Fine
6. Musk – Letusee
7. Kuniyuki – Newwave Project #2
8. Johannes Brecht – London
9. Panoptikum Arkestra – Hyperion
10. Eduardo De La Calle – Together (Fallen Angel Edit)
11. Fred P – Electric Bridge
12. DJ Jus-Ed – Something Sexy
CD2:
1. JD Twitch – Yesu
2. Daniele Baldelli & Marco Dionigi – Cosmic Reishi
3. KZA – One Hundred Fifth Wave
4. Naum Gabo – Mariama
5. Strategy – Rhythm King
6. Tom Trago – Fall Down On Me
7. The Backwoods – Hazy Moon
8. Eddie C – Asulkan Valley
9. Lauer – Bern
10. Konstantin Sibold – Daniel
11. King So So – Acid In The Sky
12. Gonno – Basic Operation