The best new singles this week

All the 45s you need from the past seven days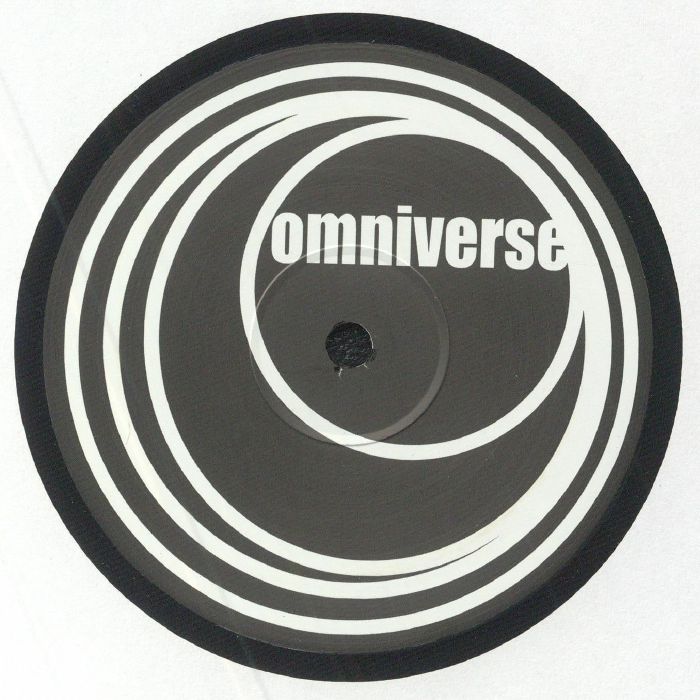 SINGLE OF THE WEEK
One day we'll finally get to grips with the sheer scope of work Marc Mac has turned his hand to, but for now just be happy when you make a fresh discovery from this absolute treasure of UK dance music. If you need a primer, Mac is one half of 4Hero with Dego, helping set the blueprint for soul-enriched breakbeat hardcore and jungle from day one, not to mention minting names like Manix, Maximum Style, Nu Era and a whole lot more besides. For those who recognise the man's worth, you might have stumbled across a tucked-away 12" from 1992 credited to Crunchy Nut Cornflakes (a Dego alias) and C.M. Toni. Shuffling up his birth name Marc Clair and adding leaning in on his middle name Anthony, Mac demonstrated he was as gifted at OG deep house as jungle or techno on the tantalising one-shot record on Partners Inc.
Well, we live in fine times for getting the full story, and so Mac has dug into the archives and pulled out no less than six unreleased joints that operate on the same C.M. Toni tip. To no-one's surprise, it's all absolutely excellent. Rather than the trailblazing work conducted elsewhere, Mac's work on these tracks is all about capturing the energy of the times and channelling that breakout New Jersey / New York house sound. He's following a formula here, but there's still a unique touch which sets these tracks apart.
In particular, it's the synth sounds which edge away from your typical Movin or Nu Groove joint. The chrome-plated chords on 'Like It Hot' edge towards the melodious strain of techno explored as Nu Era, while the pitch-shifting Rhodes stabs on 'Feelin' Jazzy' curiously align with early rave. 'Holiday Snaps' is undeniably Detroit in its pepped up energy. They might not be quite as ruff, but the vibe on these tracks lands somewhere close to Milo Johnson's heady Nature Boy tracks, all nagging looped samples and tough drum machine stomp. Hailing from the original era and classy without fail, this is as legitimate a house transmission as you could ever wish for – just another example of how gifted Marc Mac is and always has been.
OW
Simoncino – Jungle Dream (Ron Trent remixes) (HotMix)
For an artist as manifestly enamoured with house music's Chi-town roots as Simoncino, having one's work re-interpreted by a true master of the sound is surely something of a dream come true. With that in mind, Italian producer Simone 'Simoncono' Vescovo has pulled off the ultimate coup with the latest release on his HotMix label, presenting a pair of 'Jungle Dream' remixes by none other than deep house pioneer, Ron Trent.
It has to be said that this is by no means the first time Vescovo has shared wax with US house royalty, having previously collaborated or appeared alongside the likes of Boo Williams, Robert Owens, and Boyd Jarvis on labels including L.I.E.S, Rawax, and Traveller Records. In any case, the 'Jungle Dream' resurrection is unquestionably worth celebrating, not least because of the quality of the newly invigorated reworks. The original version arrived in 2011 via Metamatics, a deeply brooding ode to dream house that boasted all the qualities of a long-lost Italo-house classic. Ron Trent takes a selection of key elements from Simoncino's composition and deftly reframes them over a pair of trademark spiritual house epics, with both versions clocking it at a meandering 10-minutes a piece.
On the A-side, remix 'Part I' sees Trent pitch the profound instrumentation over an undulating polyrhythmic bed, with evolving percussion providing an irresistibly propulsive force as lighter-than-air motifs glide and intertwine. Syncopated stabs add thrust to the groove, the enchanting arrangement magnetising as it unfurls. On the flip, the subtly dreamier 'Part II' diverts a degree or two into Balearic territory, as sunrise solos and freeform overdubs dance over hypnotic drums and Afro-charged percussion. Thanks to the quality of his archives it almost goes without saying, but, once again, this is spectacular work from Ron Trent.
PC
VA 'Exit Planet Earth: Krypton' (20:20 Vision)
Subterranean specialists 20:20 Vision are back with the latest in their long-running 'Exit: Planet Earth' series, presenting four slick productions on the 'Krypton' instalment. More or less in keeping with previous iterations, unabashed electro is the order of the day, with a hand-picked ensemble of various artists each contributing to an especially alluring set of futurist broken rhythms. Kicking things off, we find a most intriguing collaboration, with OG electro badman Egyptian Lover combining with funk-imbued NYC Bostonians Soul Clap for the irresistible opener 'Hai Karate'. Here, a stripped 808 rhythm drives growling synth bass through waves of gently psychedelic refrains and alien textures. Raw, primal, and extraordinarily funky, the floor-centred groove sets a propulsive tone as it charts a skyward trajectory, and the interstellar thrust is smartly maintained by the compositions that follow.
Next to man the cockpit are apparent newcomers, The Futurenauts, who herald their entry into the fray with their very own anthem, 'We Are The Futurenauts'. Atmospheric vocoder lines glide over midtempo machine drums and acidic bass, spreading a message of love as gritty synth motifs and choral pads echo across the void. Upping the energy levels not inconsiderably, prolific Maltese electro don Sound Synthesis adds a thick layer of dirt via 'You Are The Force', with energetic drums powering infectious acid licks, sinister pads and snarling vocoder licks. Finally, Italian-in-Ibiza August Artier resumes his studio adventuring with Mick Wilson, continuing the menacing tones on the rave-ready 'Akira's Cry'. Hyperactive machine drums and edgy bass notes combine with minor chords and sub-rooted bass for a nocturnally-charged EP climax, driving through strobe-lit fog deep into sweat-laden warehouse throngs. To summarise: if electro is your game, the odds of you wanting to own this record are extraordinarily short.
PC
Crazy P – Age Of The Ego Remixes pt 1 (Walk Don;' Walk)
A quarter of a century deep recording as Crazy P (or Penis, before the winkle fell off) and Chris 'Hot Toddy' Todd and Jim 'Ron Basejam' Baron are entirely deserving of adoring recognition for their collective contribution to contemporary UK disco. Over the years the line-up has expanded to include vivacious soulstress Danielle Moore, bassist Tim Davies and percussion master Mav, but the funk-flecked manifesto and immaculate quality of production have remained deliciously on-point throughout their long career.
Whether serving bar-friendly nu-disco or deviant subaquatic wonkiness, the deftness of their studio wizardry is far beyond reproach. This week sees the release of a pair of EPs comprised of rewords lifted from 2019's 'The Age Of The Ego' LP. First up, Gerd Janson serves a robust rework of 'We Will F**k You Up', with glistening synths and evocative choral sweeps interlaced over throbbing bass and crisp drums as Moore's ominous vocal permeates the groove. Next, in-form UK producer Medlar pops up with a low-slung rework of the Afro-infused 'The Witness', where languid organ solos and twisted acid licks shimmer over heads-down drums and teasing percussion. On the reverse, James Welsh offers his snarling interpretation of 'This Fire', where brooding bass joins spirited synths for a sense-stirring moonlit anthem. Finally, See Thru Hands take on the same track with entirely different results. Leaning into the funk intention, their version reframes the original through a wobbly lens, as off-kilter stabs and aberrant live bass support the vocal over a sparse musical frame.
PC
STR4TA – When You Call Me (Brownswood)
Gilles Peterson and Jean-Paul 'Bluey' Maunick's Str4ta project has built up a serious head of steam since launching in 2020. Following a flurry of album, single, mixtape and remix releases, the duo are back in action with their latest EP, serving two tracks that are each imbued with varying shades of '80s nostalgia. Considering their respective credentials, it's of little or no surprise that the output they collectively manifest is especially well-crafted, and the new effort seamlessly maintains the exquisite quality threshold set by its predecessors.
If Brit-funk has provided the inspiration for the bulk of the STR4TA inventory, 'When You Call Me' sees a breezy sashay into the electro-infused realms of UK street soul. Embodied with the soul-drenched swagger and LinDrum swing of a Loose Ends classic, the music gorgeously rolls through waves of rhythm guitar, sensuous pads and textured synth bass as yearning lead vocals echo across the pulsing rhythm. On the flip, machine drums again keep the tempo as atmospheric swells elegantly combine. 'Night Flight' arrives, ostensibly at least, as a heartfelt tip of the cap to Sun Palace's timeless 'Rude Movements', with its heavenly instrumentation and carefree sentiment landing like a long-lost lover's caress.
PC
C3D-E – Scattered Radiation (Acting Press)
In the wake of the public static v. album with PLO Man from last year, Acting Press alumni C3D-E comes though with a debut solo single. Having been tied to most of the best loved Acting Press output via projects like CC Not and Globex, ardent followers (of which there are plenty, we suspect) will be keen to hear how this particular player approaches a 12" on their own terms.
An Acting Press 12" also comes with a certain degree of expectation in the sound, whether it's more slanted towards ambient or firmly rooted in the dancefloor, and Scattered Radiation doesn't disappoint. 'A Model Of Behaviour' is the consummate deep techno track, brimming with the elegantly detailed percussive threads you could easily associate with Sued / Acido as much as Acting Press, draped in swathes of synthesis and bubbling with playful, dubby FX.
'Internal Content Generator' has a more urgent impulse which aligns with the charmingly cranky qualities found in OG Detroit techno, creating a brain-teasing duality between the frantic sequences and their romantic, melodic tonality. 'Vanishing Point' offers the complete opposite in its thoroughly submerged isolation tank mood, but 'Objective Colour (BBM Edit)' steers things back towards that deep n' driving sweet spot that dancefloor dreams are made of. As ever, the whole EP is accented with a classy finish and a necessary flair which has always made the Acting Press releases stand out.
OW
Warthog – Warthog (Static Shock)
The latest crushing collection from New York crossover thrash metal hardcore punk crack your skull outfit, Warthog, continues their ever-developing journey to blur the genres in such seamless yet bruising fashion.
For the better part of a decade now, snotty, snarling, old school venomous vocalist Chris Bowman has led his bandmates through a slew of dynamic EPs, each more visceral and unhinged than the last. What began as Motorhead thrash worship infused with elements of more modern hardcore, has blossomed (or wilted) into a cavernous, jolting batch of blistering crossover heft that feels all too scuzzy for the thrash circles, and far too thrashy for the hardcore scene.
Three tracks of collective rage, distilled by earnest passion, musical ability and utter disdain for the state of the world. From the thunderous opening heft of 'Four Walls' to the final, violent seconds of 'Digital Tumor', you'll wonder if one could ever handle a full-length from a group capable of such decimation within the span of ten minutes.
The buzz saw riffs, pummelling batters of the drum sound, and Bowman's increasingly signature crusted spewing conjure retrospective vibes of that delicate era when punk and metal were indistinguishable, but had yet to become some common/strange bedfellows.
For those that like their New York Hardcore with just a little bit more metallic bite, then the latest self-titled EP (it's not their first) from Warthog should serve as an eye-opening insight into one of the most promising underground heavy music acts, who seem to be teasing an album more and more, yet making the wait bearable with another batch of cerebral slaps to the sonic temple.
ZB
The SnP 500 records occupy that grey area between club sonics and experimental frontiers, teetering somewhere close to the likes of Mark Fell, DJ Sprinkles, Perila or Hoavi. Not that the duo of DJ Spence and Sentena sound anything like those artists, but there's a detectable modernist techno impulse guiding their ambience that chimes with those fringe artists, now manifesting for a third single on Montreal label Doo.
There's no great mystery to unravel here – both tracks plough their own furrow through beatless space, clear in intention and unhurried by outside pressures. The stubbornness in pressing two outwardly abstract works onto a 12" single feels like a statement in itself, altering the way you approach the music compared to the same works nestled on a tape. There is a tape-y quality to the A side, all writhing white noise and looping melodic phrases skirting around the edge of the echo chamber. Side B is a touch more grounded – a blanket of pads resting on a cosy, undulating bass murmur.
There's more than a whiff of 90s ambient techno about this one, but restraint wins out in keeping the arrangement simple and meditative, resulting in the perfect slice of subliminal techno-not-techno for those who appreciate subtlety in their synthesis.
OW
Minus Group – Black Lights (Four Flies)
There is something strangely eerie about Enzo Minuti and his output throughout the 70s and 80s. The Italian composer and multi-instrumentalist was an elusive figure, his legacy existing across many aliases and side projects, many of which are not available online.
His name (often under a different moniker) appears on the credits of many releases by various now-defunct Italian record labels. Though most of these albums are unavailable digitally, there are a few interesting collections that have resurfaced in recent years.
Take for instance his poppy, occasionally Kraftwerk-esque compositions on The Galactic Group's Modern Electronic Sound. Elsewhere there is jazz with the Minus Jazz Friends and reggae with the Minus "Reggae" Band. This stylistic diversity across an array of musical trends owes itself mostly to Minuti's status as a library music composer. Though this gave him some freedom to traverse genres, it also meant that the work was regulated by the easy-listening requirements of various film and TV production companies. However, though the majority of Enzo's output might not be considered particularly daring on its own terms – after all that was not its purpose – there is one curious release that merits greater attention: 1981's Black Lights. Black Lights, a release by Four Flies Records, consists of two versions of the same track. The first is a fascinating piece of music. For the first 18 seconds, we encounter a slow, psychedelic dub track, the reverberating percussion and repeating bass-line lulling you into hypnosis. But then we are introduced to something that feels genuinely ahead of its time. As the saxophone – played by Minuti – completes the bar's phrasing, a strange, processed choral sample enters the mix. This audio manipulation, with its pitched up and somewhat eccentric tone, is closer to something from a Madlib or J Dilla project than to any contemporaneous works. Though the track's mesmeric atmosphere and Minuti's playing are undoubtedly impressive, it is this simple studio experimentation that distinguishes it as one of his most interesting compositions. The second track substitutes the saxophone for a flute and introduces a slightly looser tone. It's well worth a listen.
NS
Gerardo Frisina – Soul Drum (Schema)
Very few artists attempt to unite so many disparate genres and sounds within one piece of work. Even fewer do it in a manner that doesn't feel clumsy or forced. Gerardo Frisina is one of those artists, seeking to unite a vast range of styles under the accessible banner of dance music. After 2020's well-received Moving Ahead, Frisina returns with an EP of three original tracks and one alternate version. Soul Drum, which precedes the release of his upcoming album Joyful Sound, is a return to the latin-infused, propulsive rhythms that have defined a large part of his work.
Indeed, this latin influence is perhaps the only consistent element of the release. Over the top of Ernesto Lopez's percussion, we have dubby, reverberating horn work and vocal samples on "Soul Drum"; the intensely ornamented vocal melisma of Eastern singing on "Shingara"; and acid-jazz on "On Again". It's a characteristically style-traversing listen and a welcome teaser for an album scheduled for release at the end of this year.
NS
This week's reviewers: Patrizio Cavaliere, Zach Buggy, Oli Warwick, Noah Sparkes.