The best new albums this week
This week's top of the pile albums
ALBUM OF THE WEEK
Loraine James – Reflection (Hyperdub)
Loraine James has topped up the diamond-studded receptacle that is her LP discography. This time around – this being her third album, the follow up to 2019's 'For You And I' – her touch has become fittingly Midas-like, furthering her heirage to electronic music royalty and turning her sound to regal, liquid gold.
Fitting for that description, James' music always has one foot in fluidity. Her beats are semi-solid, remaining rigid, but staying open to off-bar meanders. A kind of metallo-vagal syncope coarses through the sibling veins of drill, garage and minimal techno, causing us to swirl angularly on the spot. Be it from Instagram live posts of her button-smattering beats into Ableton; to her past, no-fuss Launchpad sets for Cafe OTO and Boiler Room; it's clear James' creative process focuses on playfulness before unnecessary complication, from beginning to end,
There's very little anxiety or pretension in it. James keeps the mood de-stressy, making it just as good for reclining as it is for the club. It makes a great contrast to the impossibly tense music made by her contemporaries, or comments by fellow Hyperdub artist Lee Gamble that new club music doesn't resonate with him when it's ambient or relaxing.
A cornerstone of this album is that, often on its solo pieces – when she isn't enlisting Xzavier Stone, Iceboy Violet, Eden Samara and Baths for vocals and production – we can hear James herself rapping or singing in a once-removed space above the mix, like she's occupying a dark corner of the room (a space she's mentioned she craves for her various live shows). We can't sing the praises of 'Self Doubt' and 'Changes' enough, which have her casually speaking like a friend over monstrous, broken-up club drums. On the former track – subtitled 'Leaving The Club Early' – her lyrics subvert the anxiety of overwhelming club spaces ("you can press that skip button"); on the latter, her voice becomes babylike, asking, "what are you gonna do about it?" These are tracks that gets at James' inner monologue. Their beats straddle both rhythm and deconstruction – like an unquiet mind trying but failing to latch onto rigidity – while wide pads contrast and calm them. Meanwhile, its voices are like various club-space whispers; thoughts that pass by.
On what is probably the feature of the year, James enlists help from Baths on 'On The Lake Outside', wearing every influence from Gazelle Twin to The Knife on her sleeve. This track is arguably the most formless on the album, with gating pans, harmonies and bubble-pops only just shy of masking a solid, downtempo beat. Meanwhile, 'Simple Stuff', another solo track, is a nu-school garage track. From the sounds of it, it could have easily drawn inspiration from Floating Points' remix of Headie One's 'Back To Basics', asking "what does that mean?", in response to the assumptive equation of drill and garage with 'basics' or 'simplicity'.
The album concludes on a note of purging, appearing as the Iceboy Violet-featuring, melancholic drill piece 'We're Building Something New'. Iceboy projects an admission of disunity on the track, "dancing grateful under the abandoned scaffold of Babel". Paired with allusions to cultural appropriation ("They tryna bleed us for that juice"), and demands to abolish the police, James' bouncy, strong production has all the unapologetically stark energy that epitomises black music, helping make the conclusion that archaic social structures must be broken. This is what James does best. When her music shifts between the personal and diaristic to the collective, it is at its most strong.
JIJ
Sedibus – The Heavens (Orbscure)
Falconer, Paterson, the Orb, Youth, and even shades of Jimmy Cauty and the KLF. It's all here. All the old 'eads meet, and all paths are crossed where all destiny is met. The past and future melts together before again heading off into a rhizome narrative of deep space exploration. Folks, this one's a gooden!
Paterson in cahoots with Orb co-founder and legendary 'Ultraworld' man Andy Falconer via an unplanned reunion at school friend and long-term collaborator Youth's Space Mountain Festival – an annual and aurally expansive event in Spain – recorded Sedibus remotely between the UK and Germany to its completion in 2019.
In their own words, it's an 'immersive journey of ambient electronica' 'Afterlife Aftershave' opens the record with euphonious soundscapes of far-away pastures. Cowbells and grazing livestock mould to create the beginning of one almighty sound journey and immediately casts one back to 2016's Alpine and of course recalls 90s ambient classic, KLF's Chill Out reminding us of the historical and dear connection of both Paterson and Jimmy Cauty via the still active Transit Kings.
Transitioning into 'Toi 1338b' , where the main driver seems to be the recent discovery of a new planet, gives way to a sonic maelstrom that opens out before us, and where Black and White televisions are recalled and quaint reminders of the Space Race are turned over like an ancient episode of Andy Pandy.
A mesmerising continuum of yesteryear's analogue TV ensues. and is rolled up, inhaled and the smoke of cavenous nostalgia is blown through our collective timelines with heavy and pulsating textures.
The eighteen minutes of time that is the 'Unknowable' is a masterclass of spectrum-spanning, aural "potty time" where it's interchangeability ranging from a total ambient lie-down to a big beat, full-moving stepper –
'Papillons' is for sure the post script here. A contemplative and measured end-piece. Ambient music as a lifetime of study, The heavens have surely opened and the journey does not cease. Let's hope this all points to much more to come from the re-formed, re-worked Orb like partnership.
APC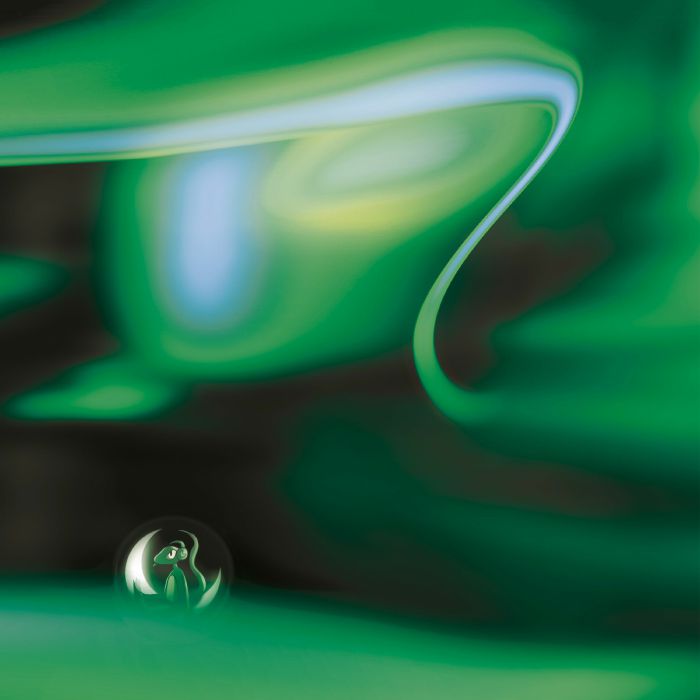 downstairs J – basement, etc (Incienso)
Coming correct with the kind of cosy, after-hours humidity you'd associate with Incienso label co-founder Anthony Naples himself, downstairs J makes his debut appearance with an album of exquisite head nodders. You could very easily sink into basement, etc as night turns into day and the conversation turns into a muddy psycho-babble – indeed tracks like 'Lab Rat Boogie' have a spongy quality akin to an over-sized beanbag coalescing around a rave weary frame, aided and abetted by a dank fug of weed smoke. But don't let such trite associations fool you – this is a collection of finely sculpted works with personality and charm that reward more than a casual somnambulant listen.
It's not clear where downstairs J has been hiding all this time – even under his real name Josh Abramovici his credits extend no further than the sleeve design for DJ Python's heralded Mas Amable. Much like that record, and Naples' own Take Me With You, there's a chillers mandate guiding the direction of the music, where smooth 90s trip hop moods meet with playful sonic tweaks to tickle the ears. 'Viewing Space' sports jazzy chord pulses, rounded sub bass undulations and artful dub chasms, but it's also subtly twitchy. By the time the pads start splaying out across the mix, you could almost be forgiven for thinking this was some pitched down dubplate from the golden era of Bukem's record shelves.
Rather than leaning on one strain of horizontal groove, Abramovici keeps interest piqued thanks to a gently shifting palette. The snaking broken beat formation of 'Solid Air City' sits in contrast to the murky strafing bassweight of 'Soft Tissue', while 'Adjust's drunken drums and downcast chords slow things right down. At every turn, something fresh comes along while the pervasive low end melts everything together in a thoroughly satisfying style.
OW
soFa, Houschyar, Okay Temiz – Selale (Second Circle)
Can we ever have too many wigged out psychedelic jams? Not likely, and certainly not when they come as vivid and engrossing as this set from a suitably impromptu trio of sonic wayfarers. Selale is the first release on Music From Memory sublabel Second Circle since Yu Su's breakout 12" Roll With The Punches, and it ably carries forward the scintillating outernational tone of that record with a more distinct palette that positively vibrates with the time and place the music was captured. Esteemed, explorative Belgian DJ and producer soFa visited German artist Houschyar in Istanbul in 2018 for some free-flowing jam sessions in his apartment, before the two decided they should call on soFa's past collaborator, Okay Temiz. Temiz has a legacy stretching back more than 70 years as a profoundly adventurous musician steeped in traditional percussion as well as electronic techniques – the primary reference point of his role in The Don Cherry Trio should tell you plenty about the field he operates in.
Temiz was inspired by soFa and Houschyar's demos, and the three decided to embark on a three-pronged collaboration, resulting in this frankly stunning recording. Opening track 'Ritimsiz' feels like a portal into the scene of the initial jam sessions at Temiz's Atölye workshop – a veritable soup of shimmering Eastern tinged arps and slowly modulating drones peppered with unmoored percussive trills. If the music stuck in this mode, it would do just fine for a full album of material, but there's much more on offer. 'Der Wunsch Service' immediately strides forth with a marked out structure, harmonically connected to the preceding track but built around a groove that kicks in with such purpose, you might well imagine it nestled comfortably in a set from a Salon Des Amateurs DJ. On 'Taksi', Temiz's broad vocabulary of organic instrumentation fills the mix with groaning, wooden voices, all underpinned by an immensely satisfying groove. Far more than a meandering noodle session, there's a real bite to the structure of these tracks which demands attention at every turn.
Loose, wholly natural and yet also finely sculpted, you can sense the impulsive moment the music was forged in, but this feels like more than a happy accident. The planets aligned and guided these three creative forces towards each other because this collaboration had to happen. It may never happen again, but on the strength of Selale, here's hoping lightning strikes twice.
OW
Alessandro Cortini – Scuro Chiano (Mute Records )
The term 'visionary' often gets banded about in a rather blasé manner, but every once in a while you can probably get away with it. At the risk of understatements, Alessandro Cortini is one of those once in a while producers, the kind of guy makes a name for himself as Nine Inch Nails contributing artist and touring member, helps Make Noise design a new synthesiser, and still finds time to put out a succession of hugely cinematic listening experiences as a soloist. SCURO CHIARO is the Italian's latest offering, and vast barely comes close.
Those who have heard either of the tracks that preceded — and provided a taster of — this long form outing will already know exactly what we mean. March's 'CHIAROSCURO' set the benchmark very high indeed, a single that seems to stretch the possibilities of distorted melodic refrains to the nth degree, creating walls of noise mountain high and ocean deep. 'VERDE' has more drone, baritone and overall descent to its sonics, perhaps more intimate but yet still incredibly complex and detailed, slowly stretching itself across notes and aural feelings. Specifics aside, both tunes are indicative of how monumentally commanding, but perfectly thoughtful, the whole thing is.
MH
Guillaume Lespinasse is riding a high. Ever since one of his post-balearic Pilotwings tracks was featured on an actual Cafe Del Mar playlist, the producer – equally known for his medieval-futuristic releases as Jonquera, for which he recently made his first LP – now returns to his Tera Octe alias, for a new release, 'Plus' ('+').
Rumor has it, Lespinasse is so efficient in the studio that he's able to knock out an album in a week. We don't know how long it took to make 'Plus', but we do know it's enough to bestow us with that same breakneck, inspiratorial fire. This is a nine-track album of unmatched, maximalist dancehall via hardstyle, designed as tools for a super-headsy genre space known only as 'Dusselcore'.
Coined by the artist himself, Dusselcore is as suitable for grandiose solo listening as it is for mega-stadium Tiesto sets. Imagine the music made by the artists on silly Top-100-DJs lists; but refined, slowed down, shot through a dembow converter, and plonked in a Martian-Belgian throne room. Tacky flights of fancy are set to the tone of impossibly-compressed, stomping Belgian new beats – like 'Fame', which asks the age-old rhetorical question, "do you want to be famous?".
Meanwhile, we're crunched into oblivion by a relentless piston of bass. Lespinasse sets our spirits alight on the ambient interludes, 'Sandglass' and and 'Un1ted', bringing out the existential, rapturous side of hardstyle. By the end of the album, we're "standing on the edge of it all" ('The Edge'), questioning our very place in the world.
JIJ
Greentea Peng – Man Made (EMI)
'Man Made' is the most focused of Aria Wells' work as Greentea Peng. Her debut LP, it drops this week as a definitive 2xLP, with a stonking four or five tracks per side. Peng's self-described psychedelic R&B and neo-soul style come to a head here, with most of the tracks working in weed-hazed hip-hop, despite production collaborations with Mala and Swindle ('Be Careful') which help to provide trappier variation.
Peng's image as a distinctively British, heavily-tatted, cool-cat psychonaut is justified by her music. Much like the calming presence we see in the music vides for 'Free My People' and 'Dingaling', the entirety of 'Man Made' was recorded in tune with the purportedly magical 432hz frequency, rather than the 'industry standard' 440hz. But despite the reclinery, she still means business. The tracks are staunchly defensive, with Peng staking her rightful flag in the lunar soil of British music culture, meditating on poverty and mind-conditioning ('Nah It Ain't The Same'), collective suffering ('Suffer'), ego and deception ('Maya'), and patriarchy ('Man Made').
The production is largely impeccable, neither skimping on the bass womp, nor shying away from crunchier rock experiments ('Sinner'). Our favourite line has to be "Dutty politicians and wicked satellites", with Peng playing up to the veil-tearing, smoke-dissipating and mirror-smashing moods endemic to both her music and the spirit of underrepresented communities in the UK.
JIJ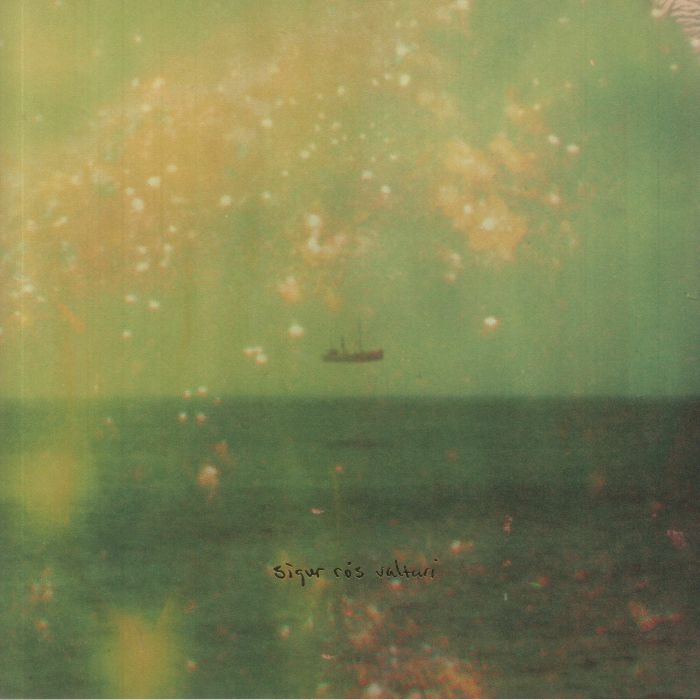 Icelandic post-rock legends Sigur Ros, reissue their classic 2012 sixth studio record, Valtari. Meaning steamroller the record is nothing but a complete opposite of its title meaning, as it isn't hard hitting or heavy as its name suggests. Recorded in Reykjavik, starting 2009, and originally released with XL Recordings, these award winning musicians co-produced this record themselves, alongside Alex Somers.
With light ethereal sounds, and tinkling piano chimes, the record could be best described as an ambient lullaby with melodic features. Along with angelic like vocals, each track takes listeners on an hour-long ride on an avalanche of slow motioned light sounds, bound to direct its audience on a weightless journey towards a feeling of contentment and ease. Compared to newly released music, this record has less of a symphonic feel to it with less emotive connotations behind each track, but listeners can grasp what their intentions were from the start.
This special vinyl edition features a gatefold sleeve, with a heavyweight reverse board and beautiful gold foil blocking on the front cover. Released as a double EP, vinyl fans must take great care while handling them as both vinyls are heavy weighted. A great start for a collection, or to add to an already growing musical experience.
AY
Dwight Trible – Mothership (Gearbox)
Dwight Trible is no stranger to jazz having worked with the likes of Pharoah Sanders Quartet, Kamasi Washington, Bobby Hutcherson and working for some time as the vocal director for Horace Tapscott Pan Afrikan Peoples Arkestra. Established in 1978, his first solo release wasn't until 2001 with the tribute album titled Horace in remembrance for Tapscott. His career has been rather exhilarating and also frustrating, as he has been a largely ignored cornerstone for jazz within the LA scene, and only finding great recognition in the last couple of years.
His latest release, originally dropped back in 2019 includes mostly new compositions recorded with a backing band (fellow LA resident Kamasi Washington also features on title track "Mothership"). It's an impressive album illustrated with Trible's soulful, impassioned vocals and conscious, hard-hitting lyrics that provide a source of inspiration on tracks that are spiritual, intensely psychedelic, uplifting and seductively soulful. Doing more to cultivate the jazz scene in the last four decades, Mothership serves as a treasure map in the tale of the Southland resurgence.
This beautiful reissue is a double release printed as a cosmic design in two different colours on vinyl – burnt orange and blue. As this release is quite special, it's being sold as limited to one per person, and is also presented with an obi strip for every copy.
AY
Black Sabbath – Sabotage (Super Deluxe Edition) (BMG)
Back in 1975, Black Sabbath were embroiled in a protracted legal battle with their former manager. Born from this dispute, came Sabotage. Despite the distractions and feeling as though they were being sabotaged at every turn – hence the title – the band went on to create one of the most dynamic and under appreciated albums of their career.
With heavy bass and blistering guitar solos with energetic vocals and instrumental accompaniment, Black Sabbath were showing the world the new era of rock music and ushering in the age of metal. Not afraid to take influences from the unlikeliest of places, the band experimented with flamenco like guitar riffs and even edged into darker melancholy riffs while keeping their sound rhythmic and melodic.
In celebration of their success, BMG pays tribute to the band and their music with a collection of a newly remastered version of the original album. Released as a four LP with the original tracks, it also contains sixteen live tracks (with thirteen of them being previously unreleased) from their 1975 live tour in the US of their album. The music is accompanied with liner notes detailing the story of the album through quotes from the band, along with press photos and clippings from the media. Included in the package is a 1975 Madison Squate Gardens replica concert book, Sabotage 1975 tour poster, and a seven inch radio edit for 'Am I Going Insane' complete with a very rare replica of the artwork on Japanese release.
AY
This week's reviewers: Martin Hewitt, AP Childs, Oli Warwick, Jude Iago James,, Ava Yusuf