The best new singles this week
We slice off the top layer of this week's sweet singles cake
SINGLE OF THE WEEK
Marvellous Cain – The Dubplate EP (Suburban Base)
If you've ever shocked out to a set of classic jungle, it's almost guaranteed there was something from Marvellous Cain in the mix somewhere. Marvin Cain's biggest belters circa 1994 stand tall as some of the most defining tracks in jungle's breakthrough years, steeped in the Jamaican soundsystem tradition thanks to a generous dose of ragga MCs while pushing amen chops and weighty low end to the limit. It's a sound now etched into the cultural psyche of a generation, but Cain was one of those laying down the foundations via drops on Suburban Base, IQ Records and his own Runninz label.
As one of the most totemic hardcore and jungle labels, pride of Essex Suburban Base are back in a pronounced way with their first new piece of wax in 16 years, digging into Cain's archives to present something for the rabid jungle seekers to get giddy over. 'Dubplate Style' is undoubtedly one of Cain's biggest achievements, and here he revisits the track with a thoroughly modern D&B VIP treatment which keeps the samples and tightens up the beats. Purists might raise their eyebrows, but it's a successful port of an old-skool classic into the current D&B zeitgeist.
It's with the other three cuts the heads will be getting really excited, though. 'Snapper' and 'Giness Punch' originally appeared as a test pressing for IQ Records in 1995, but never made it to full release. The former is an intensive amen workout for those who want nothing more than to immerse themselves in the boom bap blast, while the latter offers something more musical with double bass licks and dreamy pad flourishes blooming around the raging rhythms. 'Killer' meanwhile was originally squashed onto a compilation and now gets a deserving bit of breathing room – all the better to hear the dub sirens and ragga licks pealing out over the breakbeat devastation. This is the real deal – proper jungle from one of the genre's master innovators, which sounds as fresh now as it did in the mid-90s.
OW
Helen – Zanzibar (Discorings Recordings)
The team behind re-issue label Discoring seem to favour a less is more approach to their patient release schedule, with short flurries of output followed by extended quiet spells between instalments. No matter though, because the quality of their generally Italo-tinted inventory is routinely on point, with previous outings from Plastic Mode, Mr Flagio, and Mirage ticking all the right disco boxes. This time out, they Discoring present Helen's gorgeously sun-soaked 1985 gem, 'Zanzibar'. Originally released on Italian label Discomagic before appearing on big-hitter ZYX, the track was co-written by Ennio Ronchelli, Roberto Barocelli, and Daniela Paratici – with the latter also supplying backing vocals – and sung earnestly by Elena 'Helen' Ferretti.
It would be remiss not to mention the intoxicating conga work of Nigerian percussionist George Aghedo, whose agile drumming adds so much vitality to the otherwise lazy groove. Ostensibly inspired by the Tanzanian archipelago/island of the same name, 'Zanzibar' unfolds at the gentlest of tempos, recounting a tale falling into a feverish kind of love in the paradisical surroundings of the East African isle. The tropical night air is thick with a seductive haze as emotive pads permeate the humid atmosphere, sultry clavinet vies for position with jaunty synth pipes, and all the while the spirited congas drive the wildly intoxicating rhythm. It's difficult not to be enamoured with the dream-inducing imagery and wide-eyed nature of the music, which paints a wonderfully vivid picture of longing and post-holiday infatuation. Also included is Daniele Losi and Roberto Lodola's 'Afro Mix', which is effectively an instrumental version, and likely to please anyone for whom the lead vocal is a little too saccharine.
PC
Mpharanyana / The Peddlers Disco (Kalita)
Kalita's inspired re-issues have been enhancing the lives of all kinds of diggers since the label sprung into glorious life almost five years ago. For the most committed of globally-focused collectors, they've done their part to limit unnecessary expenditure by making available titles that would otherwise have severely dented buyer's bank balances – one could theorise that they've helped keep families together in the process. And, for the fair-weather digger, Kalita's diligent curation has made it easier than ever to make one's musical knowledge appear far more encyclopedic and hard-earned than it actually is. Here, they once again do us all a gigantic solid by resurrecting a pair of sought after Mpharanyana & The Peddler numbers for a first official re-issue.
If that wasn't enough, the addition of a Jamie 3:26 edit should serve to sweeten an already delectable deal. Before he passed away at the tragically young age of 31, Jacob 'Mpharanyana' Radebe's distinctively powerful vocals made him a popular operator on the township soul scene in his native South Africa. Fusing Mbaqanga music with disco, soul, funk and jazz, he collaborated with many notable artists, including Ray Chikapa Phiri, Lloyd Lelosa, and West Nkosi, and recorded with bands The Cannibals and The Peddlars. It's with the latter that he sang 'Disco' and 'Freak Out With Botsotso', which were both originally released in 1979 on the 'Hela Ngwanana' album. 'Disco' explodes with energy, with Radebe's gravelly vocals powering over the seductive horn stabs, feverish congas, and scintillating bass. At a tight three minutes, the track is a little on the short side, so Jamie 3:26's extended version is most welcome. Jamie adds a little low-end beef while working in some crafty chops and filtering to introduce contemporary club weight without losing sight of the original's essence. The upbeat funk of 'Freak Out' is just as infectious, with frenetic keys, rolling bass and enlivening hand claps rendering this EP a sure fire pick for the summer months.
PC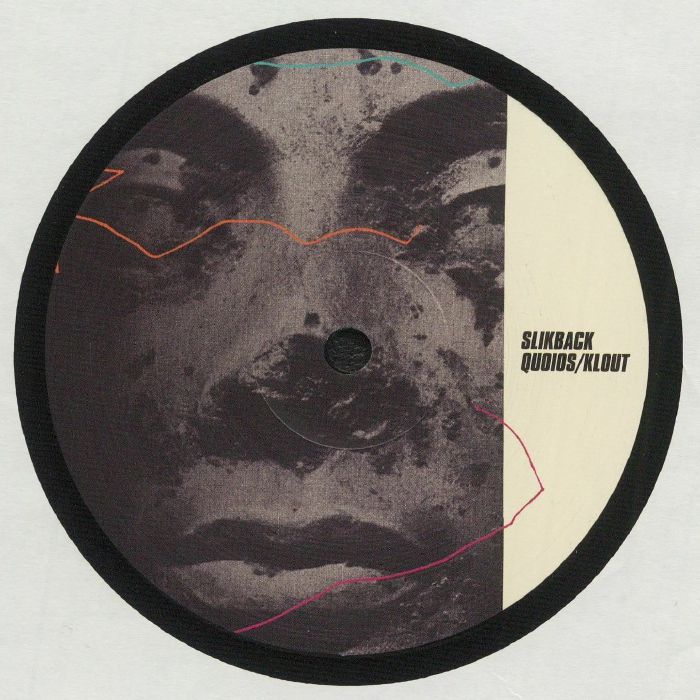 The visceral new forms of club music bowling out of Africa are thrilling on every level, displaying invention and intensity that inimitably emboldens regional identities. That's especially true of the wave of singeli and its satellite sounds transmitting out of Uganda, the Nyege Nyege festival and the attendant Nyege Nyege Tapes label. While he might be a relative East African neighbour who came to light on Nyege Nyege sub-label Hakuna Kulala, Nairobi's Slikback stands out on his own, exploring a different kind of fierceness to singeli's manic tempos.
Freddy M Njau has only been releasing his music for a few years, but it's already built up an imposing presence in global electronic music circles – Slikback genuinely feels like a household name. That may be in part because of a certain compatibility his sound has with contemporary experimental club music, where bludgeoning low end rides in polyrhythmic formations and sculpted noise steps in for percussion. This release on Byrd Out follows Njau's triumphant double pack on Hakuna Kulala and a split 12" in Pan with Soda Plains, further cementing Slikback as a part of the international dance music vanguard.
'Quoios' is a soul-quaking experience which spends plenty of its modest run time building up a harmonically rich drone with a dizzying, psychoactive quality. It's a bold move which shrugs off the usual expectations of a rave banger, and yet that rushing riser feels like precisely what would set the dance alight, not least when it finally yields to the slam of a salt-encrusted kick. 'Klout' is murkier in mood, crawling with textural detail and densely packed, pivoting around those fresh but oh-so-natural time signatures that dissemble the conventional Western meter.
Beyond the firepower of Njau's original tracks, the remixes on this 12" are vital as well. Polish duo Sarmacja create an obtuse, brutalist dub of 'Quoios' with a mystical tint, while Bristol's Sunun goes in heavy on the avant-garde claps for her own eerily airy version of Klout. Not a record for the feint-hearted, this is moody, lead-heavy music for dark basements and loud soundsystems.
OW
Deep Tan – Creeping Speedwells [Rough Trade]
London three-piece Deep Tan have a funny way of going about tunes. They'll lull you into an instrumental security trap ('do you ever ascend?') beore finally dropping some lyrics in the last thirty seconds. It's just the brand of weirdness that band members Lucy, Wafah, Celeste are peddling on their recent change in sound: a potent anxiety soup, gleaned from a pot of minimal instrumentation, whacked-out guitars, and monotone vocals.
This new EP ('creeping speedwells') needs naut but to make a short statement. Its title may be creepy, but its delivery is scathing, not slow-burning. Wafah's first deep lyrical appearance, 'hollow scene', has her ruminate on the suckery that is part and parcel of a sycophantic music scene. "It's hollow and I compromise / I indulge in all kind of lies / it's hollow, hollow, in my eyes". Our souls tug and scrape against her lyrics, which attack the elephant in the room. She wants to say something about its unfair tusklike treatment, but isn't able to. Meanwhile, oppressive drum mixing helps blur the line; is it a music venue, or a cage?
'camelot' is their third new tune, and tracks the dutty trails left behind by an alcoholic on a fantasy sesh. "I'm hearing how you got kicked out of the Drovers for starting a fight", moans Wafah, referencing the art students' go-to pub in Peckham. Meawhile, 'deepfake', their main single from 2020, captures that sinking, dereal feeling caused by the thought of deepfake software infiltrating our grip on reality. Every sound on this is up-front and surrounded; it implies non-complacency, and urges us to act – but on what? We're too paralytic to know.
JIJ
Pal Joey – Loop-D-Loop #26 (Loop-D-Loop)
31 years deep, Pal Joey's legacy as a New York house legend is confirmed via his Loop-D-Loop series and yet remains curiously hidden from mainstream view. Joseph Longo has a long and winding back story that takes in years spent as a studio engineer in Power Play Studios during hip hop's breakthrough, working behind the counter at Vinylmania and more besides. His own razor and tape-sliced productions embodied the rudimentary magic of early house music in a stellar run of classic tracks – 'Party Time', 'Dance', 'Reach Up To Mars' and scores more besides.
The Loop-D-Loop label has steadily trucked along through the decades, carrying a consistent sound which perfects simplicity in its construction, bound together by Longo's quirky charisma as often expressed through his vocal turns. On this new instalment, there are treats aplenty to enjoy for long time fans, not least the playful revisit of 'Dance' with an added musical injection from Steve Strynger on guitar. 'Power' leans in on Longo's sometimes melancholic streak, where he implores us to "stay away from the fakers, the takers," while 'What Can We Do Now' and 'We Show Off' take on a buoyant quality without ever stepping too far outside the trademark Pal Joey mellow mood.
'Feel High' joins the dots with another NYC house music outlier in the form of James Duncan, perhaps best known for his trumpet playing with Metro Area and others, but also an accomplished producer in his own right. His turn on 'Feel High' is understated but poignant, melding into the guitar strums and gentle drum machine patter. Yet again, across all six compositions Longo manages to deliver a rich, musical sound that still holds on to the understated DIY quality that made his early cuts so magical in the first place.
OW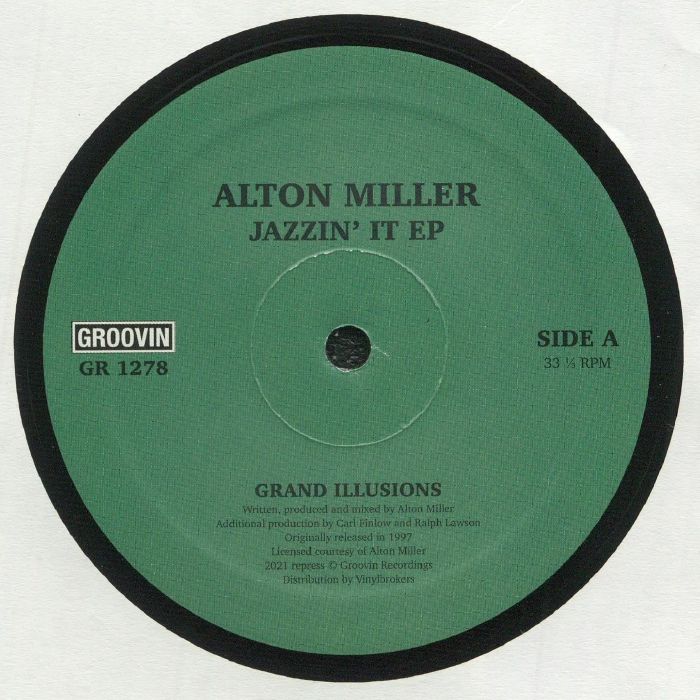 Alton Miller – Jazzin' It EP (Groovin)
Deep house doesn't get more serious than this. Alton Miller has a rightful place as one of the grandmasters of Detroit house music – an instrumental lynchpin in the foundations of the city's dance music culture thanks to his part in establishing The Music Institute and forging a sound which carried Motor City soul into the electronic age. By the mid 90s his name had become a byword for hazy, heads down rollers steeped in the warmth and funk of great Black American music, arguably peaking on this highly sought after gem from 1997.
Jazzin' It features three impeccable jams with distinct characteristics. The title track unfurls over 11 minutes of misty-eyed chord swirl, luxuriously chopped licks from The Crusaders' 'Street Life' and a brooding bass undertow which creeps out and anchors you down. 'Sunset Central' rides a snappier tempo and shows off Miller's accomplished background as a percussionist, all while barrelling deeper down than you dared to dream. The icing on the cake is 'Where My Fathers Danced', which also appeared on Planet E as 'Paper Mache' a year later. The perfect feverish party heater, it jets skyward on a wild sample from Billy Nichols' 'Give Your Body Up To The Music'. If you need a masterclass in real Detroit house, look no further.
OW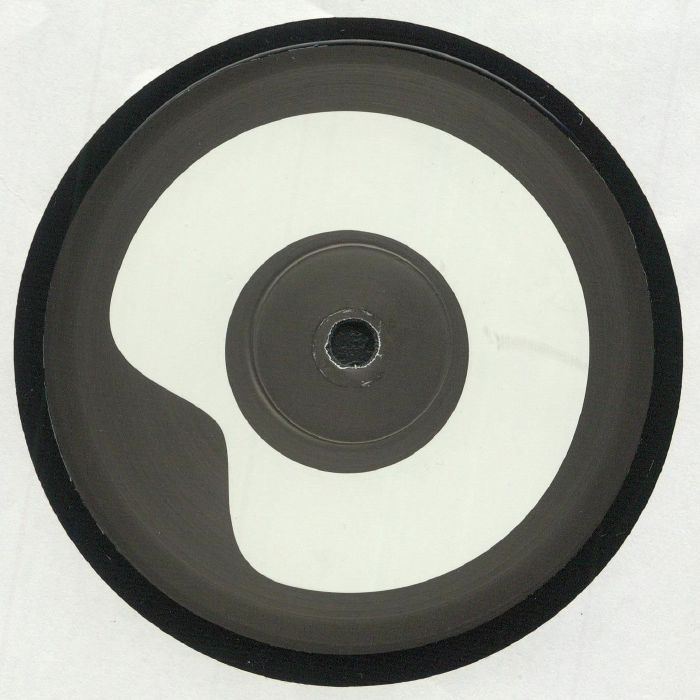 DJ Trax – Lost In You (OverShadow)
The resurgent Moving Shadow evolution continues as OverShadow mints release number three from another long time legend, DJ Trax. David Davies released some of his first records on Moving Shadow back in 1993, and proceeded to scatter intermittent releases for the best part of 30 years in a steady, assured manner which has moved with the times without feeling derivative. Trax productions always sport a certain soulful sparkle, touching on mellow moods without slouching in the rhythm section. There's a reason he's been aligned with Paradox in the past – his drum chopping capabilities are up there with the best.
'Lost In You' hits hard from the off thanks to a forthright step, but the plush vocal licks and feathery pads bring a sense of lightness to proceedings even when the track strips right back. Crucially, the melodic outbursts strike a melancholic note that keeps you guessing, making this an emotionally charged heater with depth to match its engineering. 'Stronger' is more frantic in its programming, but there's still illustrious swathes of harmonic content at hand to smooth everything out in fine style. 'Time For Change' keeps things more tightly clipped, letting the soporific chords and keys take the lead in a style Davies has perfected over a sizable but considered career.
OW
Ricardo Villalobos – Mecker (Black Round Twelve)

Ricardo Villalobos has for years been elegantly perched somewhere in the canopy of the global micro house and minimal techno forest. With a catalogue that stretches back more than two decades, his adventurous journeys into abstract textures have evolved and expanded, and recent releases and collaborations with the likes of Max Loderbauer – as well as a stunning set of remixes of Tony Allen's 'Asiko' – have morphed between stripped nocturnal realms without losing their grounding in the weird and the wonderful. Naturally, the sound with which Villalobos is most closely associated is minimal, and here Berlin-based black.round.twelve delight fans of the genre by unearthing a long lost pearl from the Villalobos archives. Though 'Mecker' appeared on the Chilean artist's seminal 2007 'Fabric 36' mix compilation, it never received an official release until now.
The track is presented in two lengthy incarnations, 'Version 1' and an extended 'Version 2'. The sparsely composed textures hypnotically pop, click, and gyrate, with sonic emphasis and affecting rhythm favoured, as expected, over harmonic content or lavish musicality. 'Mecker' instantly transports anyone who's ever indulged deep into a late night/early morning hole of a very particular kind, and depending on one's constitution, is naturally better suited to club or after-hours play than coffee table listening. With that in (somewhat altered) mind, it still sounds as compelling as it did all those years ago, and it's fair to say it probably won't hang around on the shelves for too long.
PC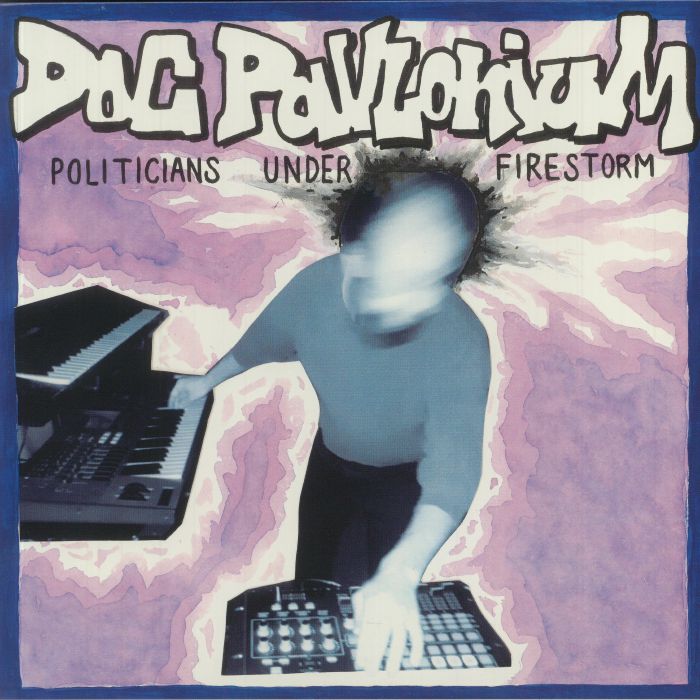 Doc Pavlonium – Politicians Under Firestorm (La Sabbia)
Doc Pavlonium is the nom de plume of Milan-based sonic experimenter and co-founder of La Sabbia Records, Alessandro Paolone. Having studied music from a young age, Paolone jettisoned the piano after discovering the joys of electronic instrumentation, diving head-first into worlds of synthesis, drum machines, and an endless mess of cables. On his new 'Politicians Under Firestorm' EP, the good doctor unleashes five well-rounded and eccentric cuts that are likely to appeal to admirers of the more character-rich end of the electro spectrum. Opening track 'The Floating World' strikes a soothing tone, setting things off in a tender manner with soft pads floating over delicate drums as dainty synth threads weave their sublime patterns. The tempo ascends rapidly for 'Polar Inversion', as lively broken beats support detailed synth textures and otherworldly refrains.
Title track 'Politicians Under Firestorm' winds in a touch more idiosyncrasy, with dextrous leads joining wonky pads over marching drums, while 'Programmable Electronic Future' ups the ante even further, with its retro-futurist rave sensibilities and quick-fire drums adding emphasis to the groove. Finally, the quirky atmospherics continue into closing track 'Il Compositore Settimanale', with jagged bass joining occasionally dissonant synths and sprightly rhythms in what sounds suspiciously like a sterling effort to establish contact with beings of an extraterrestrial nature.
PC
This week's reviewers: Jude Iago James, Oli Warwick. Patrizio Cavaliere