The best new albums this week
Our reviewers recommend their top trumps from this week's albums
3MB feat. Magic Juan Atkins – 3MB feat. Magic Juan Atkins (Tresor)
You could point to a fairly broad array of releases which embody the techno love affair between Detroit and Berlin. No one really needs the full history lesson at this point in time – it's one of the most storied aspects of techno's formative years after all – but the results were spellbinding from the get go. After Tresor sparked to life as a record label in 1991 with the Underground Resistance-related X-101, they reached out to the likes of Blake Baxter and Eddie Fowlkes as Berlin's own techno language was taking shape.
When you look at NovaMute's The Techno Sound of Berlin (Berlin 1992 – Tresor Kompilation), it's not littered with household names. Thomas Fehlmann, who had already helped lay the groundwork in Berlin via his Teutonic Beats label, was represented alongside singer Inga Humpe as Ingator, while Maurizio's seminal 'Ploy (Strategic Mix)' makes an appearance, but the majority of the other artists serve more as footnotes from the era (no disrespect, of course). In 1992, Berlin's homegrown techno scene was still finding its feet, while Detroit's was already at a point of maturity.
Thomas Fehlmann and Moritz Von Ozwald's 3MB project stands as a kind of benchmark for the Detroit-Berlin connection, and captures a certain level of progression within Berlin techno overall. Short for 'three men in Berlin', the two 3MB albums couldn't feel more different given the relatively simple concept. The first time around, the 'third man' was Eddie Flashin Fowlkes, a Detroit techno original with a particularly sassy sound which seems at odds with Germanic sonic austerity as we might consider it some 30 years later. And indeed, that record felt somewhat divided, with Fowlkes flying solo for more than half of it. It's got some incredible moments, but it also has the air of separate factions figuring each other out. In contrast, when Fehlmann and Ozwald teamed up with Juan Atkins for the second volume, the results felt considerably more fluid.
3MB feat. Magic Juan Atkins is very much of its time – an early 90s techno record through and through. There are core sounds and tools which were pivotal to the whole culture, and everyone was using them. But it's also a glittering example of how exciting techno was as it strode out of infancy into the curious experimentation of the 90s. As a collaborative project, it's especially satisfying to be able to hear each individual artist coming through at different times, not least Atkins. As a fundamental architect of techno overall, his touch is unmistakable. Bold, funky bleeps and wriggles offsetting psychoactive arpeggios, which sound like they surely came from Ozwald's canon. That leaves Fehlmann shaping out the space with atmospheric pads. Perhaps the role breakdown, specifically bearing in mind lead track 'Bassmental', is misguided, but it feels logical based on what we know of all three artist's considerable legacies. Either way, it's a sure sign of three mightily talented artists striking gold in their crossover. Everything in techno was still an experiment at this stage, but it just so happened the blend of these three distinct attitudes created the perfect techno.
'Jazz Is The Teacher' feels vital on so many levels – the title itself is an important declaration of reverence for the deeper roots of techno. Without Atkins' P-funk indebted touch it's hard to picture what Fehlmann and Ozwald could have done with the wandering bassline which gives the track its identity. Again though, the confluence of styles creates something truly magical – dubby hooks, atmospheric brushstrokes, a certain urgent propulsion. When the track is really flying, it's not abundantly clear who's doing what, which is all you need to know about the success of the collaboration. More than all that, it's also a powerful demonstration of the epic scope and lofty potential of techno – an advanced, banging suite of music that feels neo-classical as much as funky.
Considering all the seminal, subtle and refined music that came afterwards from Atkins, Fehlmann and Ozwald, the raw 90s-ness of 3MB feat. Magic Juan Atkins might feel sharp on the ears to the uninitiated. You couldn't really call it timeless – it's utterly of its time, but it's also unparalleled in that era and still sounds incredible after all these years.
OW
In the semi-mythical world of SUED and its attendant protagonists, SW. has previously been referred to as "the techno side." Such divisions of responsibility seem a little unnecessary at this point in time, as the likes of SVN, Dynamo Dreesn and their Sex Tags peers swap sounds back and forth in a variety of configurations with little to no agenda and an intimidating hit rate. That said, Stefan Wust's releases have a certain presence which feels most naturally connected to the legacy of techno – a keen-ness in the rhythm section, a sense of space and progression which doesn't completely disregard the club, even if the scene they participate in is more of a self-contained world.
It's fair to say the SUED crew are prolific, and in keeping with that theme Wust is back with another LP to follow up the one he released on Acid Test sublabel Avenue 66 last year, TRUElipS. As ever, there's no framing upon which to hang your interpretation of the music, just a gathering of idiosyncratic productions that sound too thoughtfully sculpted to have just been churned out. And yet, everything feels fluid, as though you can sense the river of live improvisation sauntering past you through every stretch of the record. That live jams could sound this good is part of the beguiling quality behind SW. and his buddies.
There's a broken beat slant to blewLIPs – 'rotherDAMM' has a spikiness which could pass for an early Livity Sound 12", while 'RAMframe' rolls with a low end pressure which comes on like drunken style breakstep played at half speed. The UK appreciation lurks around the edges, but for every soundsystem nod there's a galaxy's worth of swooping synth lines pinging out to another point of reference. 'elypsiaDANCEsentence' is something of a foil to open up the record too, resting on a steadfast disco house framework which feels like it wants some KDJ records to play with, while the strung out pads and chords bleed out onto every surrounding object in beautiful, dubby fashion. Yet again, the fine-tuning between being easy on the ears and vitally weird is pitched perfectly, making blewLIPs another great excuse for a trip around Planet SUED.
OW

JUU4E – Crazy World (EM Japan):
Back with a bong! Thai rapper and producer JUU4E returns to EM Records for a whitie-inducing second album for the label, 'Crazy World'.
Fusing trap with pan-Asian influences and samples from the traditional and pop musics of his native country – on top of influences from Japan, Malaysia, Taiwan and other regions across the continent – 'Crazy World' appears to us as a slow mist of cloud trap, peppered with the vapours of min'yō and luk thung, and coming full circle in its heightened, THC-fuelled plane of self-awareness.
Opening with a confident gush of steam and a pushy bong rip, we're plunged third-eye-first into 'Dawn Weed' and 'Netizens'. Both tracks are sunny but smoke-veiled dub and trap plodders evocative of that sweet, sensimillic swelter-mood found in your local hotbox. In case you didn't clock already, JUU4E is a local legend in Thailand's stoner rap scene, and his proximity to weed is probably less shakeable than even the most robust of objective mathematical constants.
Don't be misled into thinking the irreverence of this release makes it uncultured. Far from it. JUU4E adopts a sample-heavy approach, and in doing so evokes everything from Spanish Fly's proto-trap scramblings (Thonburi Donburi has that electro-bastardised cleanliness), to TNGHT's wack-wonk boomers (pree 'Who Is Drunk?'), and melodies from traditinoal Indonesian dances.
He even covers Teresa Teng's pop classic, 'Tian Mi Mi', adding new lyrics to the dreamlike elegy from 1979. Rapping over the original sample, its rich gambang kromong and sweet vocals resounding as ever, JUU4E evokes a fresh take on today's social climate in Thailand (basically, he turns a love song into a song about weed). "Angel, please have mercy on me / I've got everything, but it's still not legal," he raps melodically. From its repitched, beastly skits ('Bon Voyage', 'Homeopathy') to discordant Thai drill bits, the tone of positivity to 'Crazy World' is unmatched by any of JUU4E's contemporaries; he's released a true experimental classic.
JIJ
Various – Seventh Gate (Union Trance Mission France)
Much like Union Trance Mission's own name, nostalgic electronic music can feel like a pun, alluding to two ideas at the same time.
There's the music of then: your Sasha & Digweeds, your Lab 4s, your Prānās and Global Cees. And then there's the music of now: your DJ Metatrons, your Tonni 3000s, your Gianni Vercettis.
But why distinguish between two eras? Every artist, from 1991 to 2021, is gunning for the same thing. Trance. Freeform. Tekno. Hard, melodic, Goa, ambient, whatever hits the hypnotic spot. To hear the fresh faces of the UTM roster make this old genre umbrella work for the modern listener, is a privilege. Unlike a lot of modern emulations of trance, no tracks on 'Seventh Gate' (now the label's seventh edition in the 'Gates' V/A compilation series) sound flukey or half-arsed. They're breakneck.
Originally, UTM was founded with the aim of derailing European techno into something odd, unbalanced, off-key. But, in a sharp left turn, they found themselves flairing off into the neo-oldskool, the hard dance. And as is bound to happen when you're curating a release like this in 2021, the fusion of old and new club ideas is rife here. Take Tranceman2000's 'At First Sight': the kick whoomp is perfectly designed, the synths perfectly balanced. But there's something uncanny in the vocals – no trance artist back in the day would dare to work those in. You can hear Skrillex and Dua Lipa in there. Walfroy's 'Temptation of Fear', similarly, contains that overloaded 'go' sample; you're more likely to hear that in a noughties grime dubplate, or a halftime banger from 2015. Not classic trance.
We digress; the sound design on this is icy and better-balanced than some old fluke pressed to wax. Each featuring artist, be it Jaess, Red Scan or Pawlowski, has mastered the art. Even slower vibes are straddled; Alpha Tracks's 'Rain Cycle' is our go-to soundtrack for aquaplaning Mecha-Atlantis at night, or scouring the wastes of New Vegas in the rain. It's a welcome slice of dourness in an otherwise massive wash of energy.
JIJ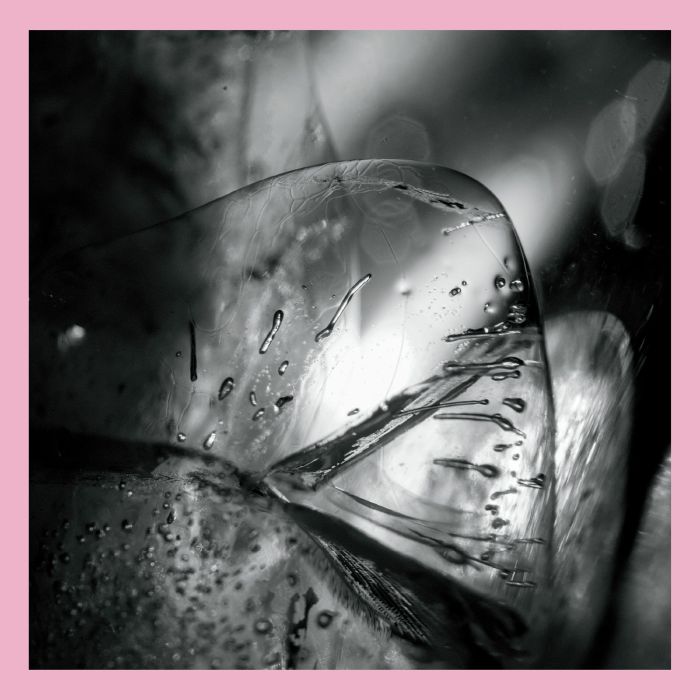 Amidst the formidable stable of Kranky's ambient big hitters you've got the likes of Grouper, Tim Hecker and Steve Hauschildt, but loscil seems to loom over them all with the volume and consistent quality of his work. As well as being utterly proficient, Canadian producer Scott Morgan also maintains a steady style of soft-edged, harmonious composition. Last year, Kranky re-released Coast/ Range/ Arc, which originally appeared on Glacial Movements back in 2011. Despite the time loop, everything flows quite naturally into this latest set of new recordings, Clara.
There's a certain sadness hanging over this record, as though Morgan was looking to evoke explicit emotion where he often deals in ambiguous melancholy. Tucked into those slow-moving chords, there's a definite sense of depression which feels at home in the particular sound palette and measure of pace Morgan works with. What you don't suspect is that the record was in fact created solely from the sampling of one three-minute piece by a string orchestra in Budapest. In these broad, richly rendered expanses, it's safe to say he got plenty of mileage out of such modest means.
OW
Not Waving – How To Leave Your Body (Ecstatic)
Every subsequent album from Alessio Natalizia confirms Not Waving as a profound artistic entity with the kind of presence you associate with the greats – your Bowies, Princes, Laurie Andersons. Maybe that sounds drastic, and it might be a stretch to imagine his music reaching that level of universal acclaim, but the point is he displays an acute sense of songwriting craft and an open-ended curiosity backed up by an oceans deep knowledge of music culture. This isn't the sound of someone blindly pissing about with some synths, but something greater. There have been a lot of Not Waving albums since the project began in 2013, which is crucial to shaping out a broad soundworld which touches on pop as much as minimal composition, scathing techno, ambient or a panoply of wave music.
2019's Downwelling with the mighty Mark Lanegan was a masterstroke, while Marie Davidson's spot on 'Where Are We' (from 2017's Good Luck) was inspired. Natalizia is sharp in his collaborations as well his own craft, and that carries through as he spars with Davidson and Lanegan again on this latest album, not to mention HTRK's Jonnine Standish, Spivak and Jim O'Rourke. The emotion across How To Leave Your Body moves in thick, oceanic pools, from the instrumentals as much as the heartfelt vocal turns. It's a largely ominous record with exceptional mood peaks such as the borderline anthemic opener 'Hold On'. Were you to disassemble the album and judge individual pieces, it might lose its impact. This is one to savour in its full form, from start to finish.
OW
SVBKVLT's follow-up to their first 'Cache' comp should be proof enough of their presence at the forefront the international deconstructo-dance scene.
It's obvious from Yen Tech's 'II', in which the producer and vocalist imagines fibreglass rickshaws in a maximalist stasis of shattered trap. This armaggeddo-mood is maintained throughout, much like the menacing dung ball rolled by the beetle on the front cover – except it's 10 times the size. Capital-dwellers Zaliva-D bring the first traces of danceable heat with 'Whisper', followed by a collaboration between legends Tzusing and Hodge, 'LCD'. Weirdo favourite Gooooose backs up up the front line with some kind of experimental take on footwork, 'Cows', all glossy and bubbly.
After that, the fog of war moves weirder and weirder. You might as well say goodbye to manned warfare on Seven Orbits' 'Monolite', with all its sped-up dembow and electric shock FX sounding not unlike an onslaught of DARPA war dogs. This comp is diverse, even moving into experimental drill; Swimful's 'Muckie' contains one of the wibbliest 808 slides we've ever heard. And amidst all the general heat provided by mainstays Slikback, Gabber Modus Operandi and Prettybwoy, our fave has to be NET GALA's 'Alternet'; a be-all-and-end-all, uncategorisable, divine… joint. Here's to eclecticism, and to the rapid acceleration of the capitalist ourobouros – until it eats itself.
JIJ
Burkina Azza – Wari Bo (Social Joy)
Burkina Azza is a talented ensemble based in Ouagadougou, Burkina Faso. Led by Djembefola and multi-instrumentalist Adama Koita, the band is an outstanding collection of world class artists from Djibasso in the north west of Burkina. Collaborating with grassroots label Social Joy Records to present Burkina Azza's debut Album Wari bo – is a musical tale that covers every topic of Burkina Azza's values and worldview. The album takes audiences to the very soul of Burkina Faso, giving listeners a taste of the deep connection the artists share of the beauty and culture of their country over eight unique and traditional tracks.
The group's name is derived from The Burkinabe collective, from Nayerina in the Djibasso region of Balafonist and Percussionist musicians called "The Griots", often referred to as a "living archive of the people's traditions", as the word 'Griot' translates into a member of a class of travelling poets, musicians, and storytellers who maintain a tradition of oral history. Using traditional instruments like the talking drum, Burkina Azza's music clearly flows between the early sounds of jazz as well as incorporating local dialects while singing. Using djembe bongo drums for the main basslines, and tingsha chimes, their vocals sync perfectly with every note played. Produced in January 2020 on the brink of the coronavirus pandemic in Ouagadougou, this release is the result of a friendship and love of music that connects two continents and travels across borders, space and time.
AY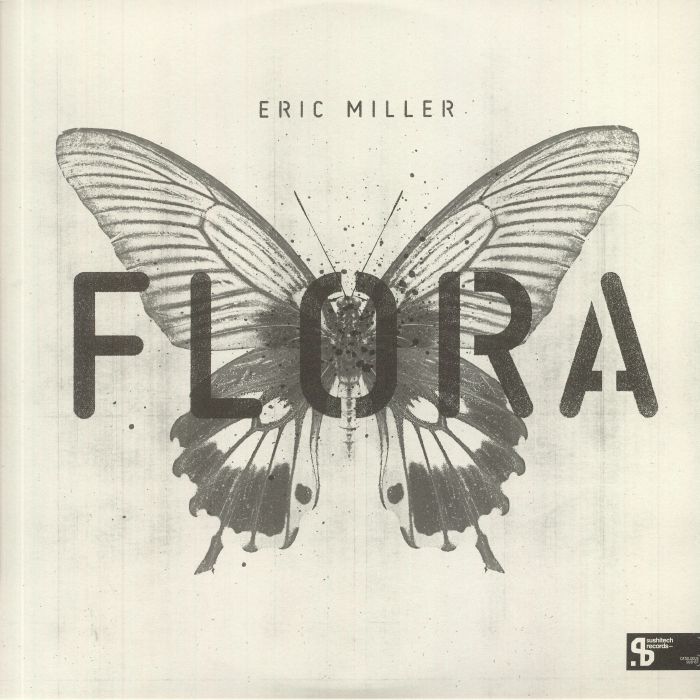 Eric Miller – Flora (Warehouse Find) (Sushitech)
The music world first took note of Eric Miller under the alias Baaz, when the young man from Berlin released his first vinyl record, the highly acclaimed 'Granular Senses' EP on Agnès' beloved House label Sthlmaudio in 2007. This impressive entrance to the electronic music scene was followed by a release on Daniel Bell's label Elevate, which was just as accomplished as his first record and another big success in the clubs. With that much experience under his belt, Miller is a professional when it comes to building suspense in his music and DJ sets which has become his signature. In 2016, the ever busy man turned up the heat with his latest project Eric Miller for Sushitech, in which he focuses on deep bass and dub heavy Techno. Working as both a music producer and musician on his first two extremely successful records for Sushitech Miller's work became straight and reduced but as always, sublime with a good sense of depth.
Miller's sets in clubs celebrate techno in various shades and always make for a fascinating live experience just as they do while listening to this particular record. Working with underground Berlin outpost Sushitech, who are known as a go-to for fans of grainy, lo-fi but deep and hypnotic house tracks, that veer towards the more aggressive side of techno while never quite making the full jump. After a clear up in the warehouse, this EP Flora has set the pace and still sounds as vital as the day it first arrived. The five tracks take all listeners on a rolling deep trip with dubby undercurrents, and back into a decade of smattering percussion and heady vibes. Each one crashes into each other but issues the time to draw you into a state of hypnosis that is welcome to be revisited.
AY
This week's reviewers: Jude Iago James, Aca Yusuf, Oli Warwick