The best new albums this week
Our reviewers' selection of this week's best album action
Coil – Love's Secret Domain (30th Anniversary Edition) (Infinite Fog Productions)
With the possible exception of The Velvet Underground, it would be hard to name an outsider band more influential or more loved that the UK's cult experimental group Coil. Coil themselves, of course, rose like the proverbial phoenix from the ashes of another revered avant garde outfit, Throbbing Gristle. Gristle alumni Peter Christopherson and partner John Balance (whose collaborative credits include Psychic TV, Nurse With Wound and Current 93) formed Coil in 1982. Their music explores Gothic-tinged themes of the occult, sexuality and the arcane arts, ranging in tone from industrial to acid./dance, dark ambient and beyond. Love's Secret Dream, released in 1991, was the group's third album of original material. Thirty years on, Infinite Fog Productions bring us a welcome reissue with a special anniversary edition; a triple gatefold LP set on black vinyl, with a bonus of ten mostly unreleased tracks and alternate versions, dating from the same period.
By all accounts, Love's Secret Dream was conceived as something of a deliberate antidote to the funereal beauty of the band's previous offerings, though Coil were never going to pander to commercial tastes. It's also a record steeped in lore and legend. The recording sessions were carried out in a haze of heavy drug use and deprived sleep, the mixing room crowded with hallucinations of 10 foot tall Amazonian Warriors and Babylonian Kings. "'I'd see them sitting there,' recalls Balance. 'Touching each other and talking to each other." The resultant music, fuelled by altered states and time-bending mind-sets, has long been considered a masterpiece.
Opener "Disco Hospital" makes for a startling jumping-off point. Cut-and-paste speech slurs and slithers over a hypnotic cymbal-beat before ticking drums and synth melodies arise, layer-upon-layer. Before you know it, you're into the swaying electro-tango-land of "Teenage Lightning 1," a psychedelic, gravity-twisting affair, which snakes disarmingly into your brain and feet, with whip-lashes of burbling noise and ear-grabbing hooks. From there on, Love's Secret Dream draws you further and further into its unique and peculiar world. "Things Happen" stutters as it unravels, a skittering, subtly menacing soundscape of chopping synths and thudding bass-drum. "Lorca Not Orca" surprises with flamenco guitar flourishes, a peacock displaying its feathers, but then off-kilter, distorted vocals return, fluttering under the music to destabilise the senses.
"Further Back And Faster" marries house-music vibes and bouncing beats to see-saw synthetic pulses, deep, funky drum machines and warbling didgeridoo. In lesser hands, this could have been a mess but, as ever with Coil, they inject so much earnestness and invention into the track that the spinning, vertigo-inducing trip is a delight. The title track itself is a tilt-a-whirl wonder, a fun-house, mirror-distorted fantasy which collapses and expands over a shuffling, John Carpenter-esque rhythm.
The bonus tracks are a treat – alternate versions of "Disco Hospital," "Snow" and others providing a fascinating reflection on the breadth of Coil's vision. Highlights include an early, instrumental version of "Love's Secret Domain" and the spliced orchestral wonder of "Carvers and Gliders." This is an anniversary edition to savour, and a worthy addition to any Coil fan's collection.
CW
If you're still hanging on as a Sotofett completist, I commend you. The Norwegian Sex Tags powerhouse has always maintained a steady pace of releasing new music, but it's seemingly gone into overdrive in recent years, without the quality dipping. It's hard to pinpoint a particular style or sound as archetypical Sotofett – from dub riddims to blissful house meditations, rolling percussive workouts to wonky abstraction, his studio touches down in many different fields while sounding right at home. Not derivative, but also not desperately forcing a quirky personality down your throat, Sotofett is a self-contained music culture all on his own, and at this rate your ears could be filled until the end of time trying to catch up with it all.
And now it's time for a new treat, as he casually tosses us an album of braindance manna. Purportedly gathered together as a playlist for SVN's personal enjoyment, it's hardly surprising the Sued chap decided it was worth releasing some of this stuff. In true braindance fashion, it's not conceived as some kind of grand artistic statement, just a collection of kick-ass electronic explorations with crunch down low and sparkle up top. Supposedly some of these tracks were made recently and some were very early Sotofett productions, and while the age shows perhaps in the odd muddy mixdown, it all adds to the charm and hangs together logically.
Critically, there's a strong sense of melody throughout. Standout jam 'Track 4' has an acidic snarl up front, but it's pitched in beautiful harmony with balmy pads and a lightly pattering beat which stand up to the sweetest moments from Jodey Kendrick, EOD or any other braindance master. 'Track 8' has a rattling beat which sounds like it's been imported from a street soul record run through a meat grinder, all the better to carry the casually fluid synth lines. Murky interludes peppered with errant silence and cheeky runs at the Think break all add to the sense of fun, but that's no foil for the classiness of these bleepy blasts of robo-funk. It looks like another section just got added to the ever-swelling Sotofett musical emporium.
OW
The Humble Bee – A Miscellany For The Quiet Hours (Astral Industries)
The majority of Astral Industries illustrious ambient output to date has dealt in broad, richly rendered expanses – the humid flora and fauna of The Chi Factory, the globulous synth daubs of Dots, the dense dub blooms of Deepchord. But it's also a label with an inquisitive remit, which keeps possibilities faithfully open to any new avenue of exploration. Craig Tattersall's The Humble Bee guise feels particularly different to much of the AI catalogue, dealing in a gossamer-light, furtive and fragmented kind of music turned inwards rather than reaching outwards.
Tattersall was a member of cult outfit Hood in the 90s, fusing indie sensibilities with lo-fi sampling and a general experimental slant which made them a genuinely unique proposition. Since then, he's drifted in niche pastures under a variety of guises and collaborations – The Boats, The Seaman And The Tattered Sail, Margins and more. As The Humble Bee, he creates a kind of mythos through limited-run lathe cut releases, low-key CDr drops, a scattered pile of tapes and more besides. It's an approach which feels faithful to the music, positively encouraging the world to miss it so it can gather dust in a curious corner, waiting for just the right ears and eyes to discover it.
A Miscellany For The Quiet Hours largely centres around tape loops speckled with scratchy guitar plucks, woozy hums and erratic rhythmic textures and hiccups. In its wispy construction, it feels barely there, but the intricate detail and tactile qualities of the sound draw you in close. The album name couldn't be more apt – this is music which would struggle to compete with the noise of modern life, but when the light grows dim and the streets fall silent, there's a vivid world hidden away in these subtle compositions.
OW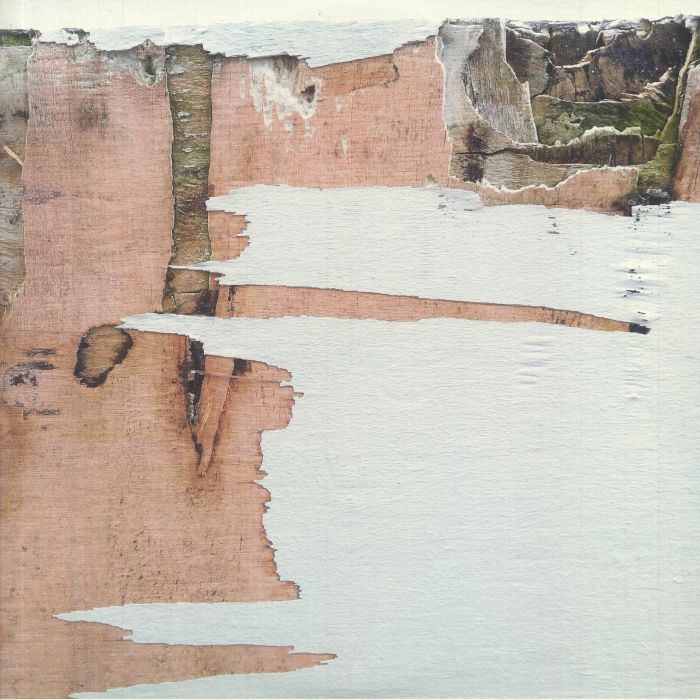 Lucky & Easy – Cheeky Speaker (Ampoule)
It's safe to assume the artist known as Pub, Lucky & Easy, Moped Endo and more is based in Scotland. That's where his Ampoule label has transmitted from since he first snuck out his early releases around the turn of the millennium, although details are sketchy given the producer's furtive profile. With the string of irreverent track titles and general rejection of the traditional music industry machinations, the presentation of his music has a casual quality which could almost be mistaken for flippancy, were it not for the profound sounds contained within. Staunch independence and a DIY attitude have fed into a self-contained body of work held very dear by those hip to his craft.
With activity on Ampoule being erratic at times, it's been noticeable how much classic Pub material has resurfaced recently, and now he's turned his attention to his equally magical Lucky & Easy moniker. Cheeky Speaker, itself seemingly named after a ranging electronica mix he recorded back in 2009, gathers together tracks from a string of EPs which appeared on Delsin and Ann Aimee, as well as Ampoule and the Talent Hoover sublabel. The more you dig into the Pub and related archives, the more you can't even fathom the amount of incredibly sculpted sounds he's produced. Lucky & Easy tends towards downtempo electro formations, with the likes of 'Night Rainbows' reclining in synthetic melancholia encased in crystalline rhythms, but there's space for other sounds too. 'Pump Soul Sisters' (a new version of 'Pimp Soul Blister') moves with a low-slung funk, while 'Kite Finger' and 'Don't Play With Tractors' poke at the kind of cheeky, quirky braindance temperament Bogdan Raczynski made his name with. 'Wigged' marks one of the highlights though – a roughly cut dub techno abstraction that sounds like the Chain Reaction contingent necking some downers and trying to make it to the bar for last orders. Which is obviously a good thing.
OW
Trying to grasp Ziúr's art in a succinct way is tricky. Her music has a lithe, dynamic quality which dances in front of you as an entirely 'other' spectacle. There's little in the way of context you can apply, no familiarity or foregone conclusions. Instead, extravagant constructions of CGI skin on a bricks and mortar shell tally up around you, only to be taken down again hastily to make room for the next scene. There's an inescapable sense of architecture about the Berlin-based visionary's sound on Antifate. For all the modernist techniques and digital acrobatics, it feels wholly real and rooted in the grit and grime of city living. You do get snatches of instrumentation which help with this impression, but equally it's the artfully designed crunch of the drums denoting the setting.
That something so bold and strange can land so naturally is testament to Ziúr's remarkable skill and the sharpness of her ideas. You can sense the intention behind every miniscule detail, and when you zoom out to contemplate the whole project, it makes you appreciate what an undertaking that was. Quite simply, astounding.
OW
Hoshina Anniversary – Jomon (ESP Institute)
Tokyo-based producer and keyboard maestro Hoshina Anniversary returns to his now regular ESP Institute home with expansive and supremely enjoyable new long-player, 'Jomon'. Hoshina's production quest extends back for more than a decade, and his distinctively adventurous work boldly embraces and expands upon swathes of musical forms from across genre boundaries. His sound routinely journeys through disparate sonic realms – deep into drone soundscapes, through to his self-styled 'watechno' throb, and beyond into alternative electronic waves – though a freeform jazz intention tends to be a recognisably defining thread.
Following two EP releases via Lovefinger's exquisitely-curated imprint in just over a year, his latest 14 track album is every bit as abstract and uncompromising as we've come to expect from the fusionist maverick. 'Jomon' expertly traverses mysterious habitats and unfamiliar domains, from the disorienting topography of the title track, through to the expressive melodies of 'Yamatouta', and the exposed acid grind of 'Nakasora'. Hoshina is an artist who studiously examines the work of past masters while attempting to fuse and develop hybrid aural textures with globally-focused aesthetics. The influence of his keyboard heroes – among them Chick Corea, Herbie Hancock, and James Mason – courses through the album, and the dazzling keyboard virtuosity embedded within masterfully sets his work apart from a saturated field. 'Shin Sekai' wondrously embodies the artist's fusion philosophy, with its thick analogue bass powering complex chord progressions and light-fingered keyboard expression, while the electro-tinged 'Tanabata Monogatari' overflows with a playfully experimental eccentricity.
Discreet layers and carefully concealed jewels reveal themselves with each mesmerising listen, and the entire album is rich with a compositional awareness that adds weight to its allure. This is genuinely remarkable work from the talented artist, its refined musicality blending joyously with stripped production sensibilities to create something uniquely engaging and quite possibly perpetual.
PC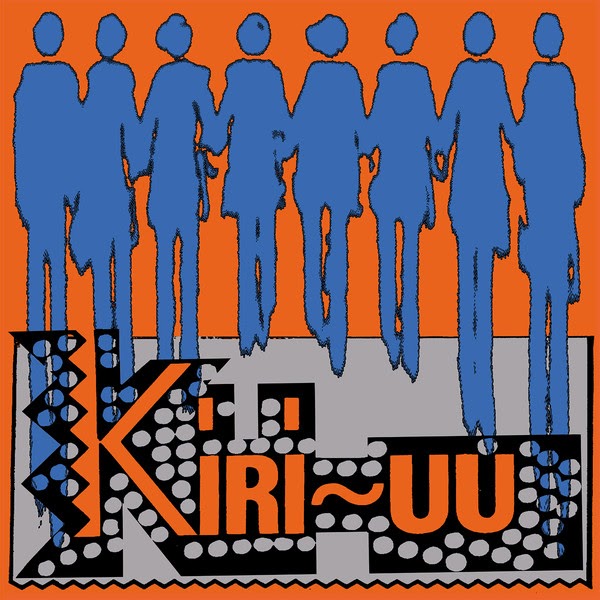 Kiri UU – Creak Whoosh [Stroom]:
Nordic-via-Finnish-Estonian-via-Australian music – not a very well-trodden market gap. But it's a gap to be filled nonetheless. Who could ask for anything more from the legends we don't deserve over at Stroom?
'Creak Whoosh' is a collection of ballads by Kiri-UU, a choir made of the children of Estonian refugees, who now reside in Sydney, Australia. Fusing synth with natural imagery, it's a modern, hybrid electronic take on bard songs, herding calls, and Sami jolk. On this album, old themes of love, family and swamps transmute into the more harrowing images of heatstroke, perspiration, transit, and suburbia. The whole thing is masterminded by Australian-Estonian expat Olev Muska, the brain behind the decade-straddling Estoterix label.
But who knew they'd also fuse all that background with dub, as on 'Veimevaka Jagamine'? Or cosmic tape techno ('Tšimmairuudiralla')? As becomes evident while listening, this is much more than just giving ethereal voice to Estonian bards of old. Past the A, it becomes increasingly earnest, giving room for a more heads-down listen. 'Lullaby' and 'The Swing Yearns For Gifts', for example, delve much further into traditional chorus, swapping out any hard-hitting drums for twang-drones and soothing washes of background noise – all in stereo. Besides all that, it's one of the best-sounding records to have graced our ears in a long time. Besides the compositions, we must big up Muska, once again, for his mixing and mastering work.
JIJ
It's not every day your main job is hearing the latest from a genuine electro-goth deity. It's not every day Gary Numan has a new album for us to focus on, although given the previous 20 LPs he previously offered us, we all know by now that it's always a good day when the King of Dark Synth graces our playlists with fresh excursions into his shadowy world of Moog operatics. In 2021, artists really don't come much more universally venerated, or bigger, than this, with David Bowie, Kanye West, Depeche Mode and Damon Albarn among those who have cited Numan as a source of inspiration at one time or another during his near-40 year career.
None of which tells you anything you want to know about Intruder itself. And it's around this time you should start asking yourself exactly how much you want to know. We could dive deep into individual tracks, which collectively create an atmosphere that's as sinister as it is sexy, but that should come with a spoiler alert. We're going to mention 'The Gift' taking us into hypnotic, opioid pop labyrinths. Or 'And It Breaks Me Again' paring everything right back to vocals alone, before those cries in desolate sonic space meet distortions and white noise to develop into otherworldly melodies.
Similarly, we wouldn't want to neglect explaining how 'Is This World Not Enough' blurs the metal-electronica lines with apocalyptic force, images of Newman with hair blown back by nuclear winds don't exactly demand a huge stretch of imagination. Its sweet choral interludes accentuating the overriding sense of the fantastical that defines this particular star's artistic world. A feeling 'Black Sun' does little to change, another song in which the contrasts of light and pitch black, loud and quiet, are masterfully utilised.
MH
Daniel Bachman – Axacan [Three Lobed US]:
Fingerstyle guitarist Daniel Bachman continues in his search for the meta-folk Platonic form, this week debuting for North Carolina's Three Lobed Recordings with his latest double LP, 'Axacan'.
Perhaps all recording artists are field recordists. But here, Bachman lends a new ear to the art. From the off – 'Accokeek Creek' – no end of influences are married. Natural sound, subterranean quakings, foggy hillside drips, and a solitary guitarist strumming away on a misty fieldside morning.
There's also a harmonium, first heard on the track 'Blue Ocean 0' and carving out another cobble-engraved misericord of rawness. A diary is written. It's the equivalent to the jottings you might find in a country retreat's mould-sodden ledger. Like Thoreau's 'Walden', if he'd have permitted himself to listen to music at the time of writing.
'The Year of the Rat' emerges from a hollow rainsoaked moment, with Bachman's fingers hammering against dulcimer strings on the roof of a Scottish cottage, all spiritual and gushy-like. Rooks cackle at the dew. On 'Ferry Farm', we hear church bells, frogs, and birds, while 'WBRP 47.5' chirrups radio broadcasts and tuned fishing wire. 'Coronach' moves from stillest to liveliest, harnessing an attractively strummed 6/8 signature at its peak.
On the transition to 'Deep Adaptation', James Blackshaw becomes Earth 2; all is subterranean. Imagine Akufen meeting up with Hazard and going for a stroll in the wilds of Snowdonia. Polysynths, fiddles, tape machines. It's an onslaught.
JIJ
Sim Nagai – Exotica XL (Cold Busted)
After releasing two tracks as teasers for his debut album, Sim Nagai seems determined not to disappoint. Dropping this with US label Cold Busted, was a right fit for the producer as he finds himself in good company, with label mates being Tom Drummond, Yellowjacket and Billy Gomez to name but a few. This masterpiece by the Belgian producer takes his audience on a migration through various continents, as he grasps influences through musical collaborations. As an homage to his travels, this diverse beat maker includes musical elements from Asian culture and beach vacations as he incorporates sounds such as crashing waves and bird calls in his tracks.
Attempting to entice the imagination back to a time where tropical destinations were a regular occurrence, Nagai purposely labels song titles as 'The Island' and 'Flight to Brazil' as a reminder of what he has experienced and as a way to announce what to expect with each track on this record. It's not hard to place the varying genres at his disposal, as he effortlessly dabbles with light ambient electronic sounds, while carefully mixing in jazz and New York inspired hip-hop beats. Sim Nagai creating the sounds that act as tribute to every country visited.
AY
FACS – Present Tense (Trouble In Mind)
It's always good to see a band with real momentum that pack real ideas to boot. As you probably guessed, Chicagoans FACS are a group that have both behind them, here presenting their finest and most individual album to date, which also marks their fourth foray into the long-form release game. These guys really understand how to make disfigured punk blues basement dream-nightmare guitar music, and seem to have bettered themselves with each iteration.
Opening on 'XOUT', a track that's part noisy and bass-y tune-up, part unnerving, low-end driven tension rock workout, if you want a bold statement then with this one you've definitely got it. Don't be too scared, mind, the chamber of doom is unlocked with the proceeding song, 'Strawberry Cough', which uses looped synth hooks and a broken, strutting drum rhythms to create what feels like a huge wall of groovy sound, but is actually typically minimalistic stuff from the outfit. From here it's a confident and dizzying adventure through weird and wonderful prototypes of where rock music might have been, gone, or be going, from the submerged sound of 'Alone Without' through to 'Mirrored' and its classic East Coast DIY ethic.
MH