The name that brought us Fatboy Slim and became the defining label of the 90s is back with a fresh roster and a second wind…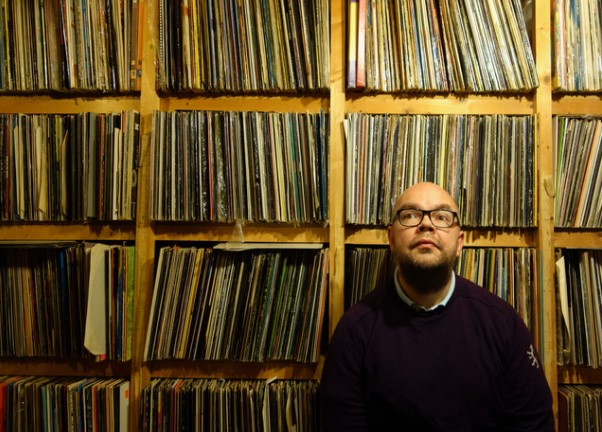 WHAT'S THE NAME OF YOUR LABEL, AND WHO RUNS IT?
Skint Records. It is run by myself, Damian Harris, and Matt King as part of the BMG family.
WHEN & WHY DID THE LABEL START?
The first Skint release was in 1995. The label was the irritating little brother of Brighton based label Loaded Records. They released the house records we released anything else, the misfit records that no-one quite knew what to do with.
GIVE US A BRIEF SUMMARY OF WHAT YOU'VE RELEASED SINCE THEN….
From the first stage…
Fatboy Slim, X-Press 2, Lo-Fidelity Allstars, Dave Clarke, Bentley Rhythm Ace, Midfield General, Req One, Super Collider, Tiga, Roman Flugel, Alter Ego and many more…
From stage 2….Róisín Murphy, Lou Hayter, Museum Of Love, Absolute, Emperor Machine, Lukas Lyrestam amongst others…
WHAT QUALITIES ARE YOU LOOKING FOR IN THE MUSIC YOU RELEASE?
I like for things to be fairly unique if possible, but also it helps to work with artists you admire and trust. But ultimately it just has to be really, really, really good… If I can't stop playing it then I try to put it out.
WHAT KIND OF VISUAL IDENTITY DOES THE LABEL HAVE (ARTWORK, VIDEOS ETC) ?
In the early days we went for a gritty and 'distressed' look. Our lines got cleaner as we grew up. When I returned to the fold in 2018 I redesigned the artwork and looked to my constants – trainers, graffiti and Helvetica.


From the days when videos were important we had a reputation for making very good ones. Spike Jonze made us some that have become quite iconic.
WHAT'S BEEN YOUR BIGGEST SELLING RELEASE TO DATE? TELL US A BIT ABOUT IT AND WHY YOU THINK IT WAS SO POPULAR.
That would be Praise You by Fatboy Slim, our first Number One record. I think every year there are a handful of records that are both commercial and credible and Praise You was exactly that. It encapsulated the late 90s but has also aged very well.
NAME ONE RELEASE THAT YOU THINK DESERVED TO GET MORE ATTENTION THAN IT DID
I realise it's a bit vein to suggest this but… I always thought Reach Out by Midfield General & Linda Lewis should have been ENORMOUS… but I would say that.
IF YOU COULD SIGN ANY ARTIST, ALIVE OR DEAD, WHO WOULD YOU CHOOSE AND WHY?
Prince… because he's Prince.
WHICH OTHER LABELS DO YOU ADMIRE AND WHY?
There are so many that have inspired & informed me but if I had to pick two it would be Ninja Tune and XL. Just surviving as a label in the UK is hard enough, but the way they have both evolved from passionate beginnings and steered their way through to being successful and relevant companies, all the while keeping their vision and integrity is quite awesome. I'm very jealous!
WHAT CAN WE LOOK TO FROM YOUR LABEL NEXT?
The Crooked Man rework of Roisin Machine – Crooked Machine is quite staggeringly good. New albums by Lou Hayter and Museum Of Love are also imminent… and I'm very, very proud to be putting them out. Absolute and Lukas Lyrestam are ones to look forward to as well. And of course there's a few very exciting things I can't mention yet – typical, eh?