The best new singles this week
SOPHIE and Autechre take top honours in the latest singles round up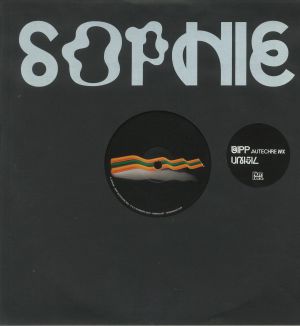 Sophie – Bipp (Autechre mix) (Numbers)
First released – admittedly in painfully limited amounts – on vinyl a mere matter of days before Sophie's untimely death, and now again in more healthy numbers, Autechre have taken on the challenge to remix the late artist's work that she set way back in 2015. Stating once that she wanted no work of hers remixed unless it was by Autechre in a press release, they heard the call and apologised for its late emergence and "hope it's still of some use". The original track was upbeat and held her trademark pop venturing electronic style. Mixing some breakbeat and techno type drops and twists it was infectious and made for dancing and singing alongside its bubblegum high pitched vocals. It's a record that became a fan favourite, and catapulted Sophie alongside the EP 'Product', that turned her into a global sensation.

This remix however doesn't change the tone too much, and is still easy listening even for the most hardcore of Sophie fans. A much murkier sounding piece, it will remind listeners of Houston's DJ Screw's authentic hip-hop sound of 'Chopped and Screwed', remixing with the slowed down reverb and beats. It's a sound so distinct that once it's heard you can hear the influence throughout the track. Fans of Autechre will be more familiar with their melodic style, as it stays within their own parameters, while experimenting with lively rhythms. Usually catering to quite the abstract side of techno, it's interesting to hear the duo take this on and still find a way to commandeer this track and make it their own. With the vocals slowed down becoming a much warmer melody, this tune changes into less of the pop experimental classic we know. Much more slow winding and less upbeat but the style is still the same, making this the night to Sophie's day. It's no wonder she wanted Autechre, as they carefully reflect a darker image to the bright Sophie we all miss.
AY

PanSTARRS – Ghaby Ghaby Ghaby (Lost Futures)
Owing to their eclecticism, a small but undoubtedly globetrotting label – London's Lost Futures – has cemented their mission to release obscure, retro, international and politically-informed dance music.
One of the label's first outings, this week hears a re-released EP by Cairo-based electronica project PanSTARRS, 'Ghaby Ghaby Ghaby'. Helmed by native Egyptian electronic musician and local scene titan Youssef Abouzeid, the EP and project originally delivered a teeth-gritting foray into the artist's own brand of Egyptian electronic punk and no-wave.
Written and recorded 10 years ago, and informed by various critical arguments on cultural fusions, it makes for an esoteric but well-informed listen, "specifically bringing together Western and Arabic elements", in Abouzeid's own words. With no end of sonic references to Suicide, The Birthday Party and Lydia Lunch, Abouzeid channels and transmogrifies the suffocating, spike-haired vocal styles of various New York and London-based glam punk acts into his own native Arabic, finding an unmatched and dizzyingly "organic flow of natural dirt and error".

It's become known as the heaviest PanSTARRS release; jets of quasar-flashing sonic propulsion emit from the well-carved mix of the opener 'Khally Balak Hatmoot', a short-but-sweet EBM jackhammering blending crunch guitar, plucky twangs, and bass-driven counterpoint. Juddering feedback is repurposed into bass on the follow-up 'Men Gheir Wa7da', building to harmonic disassembly before letting Abouzeid's vocals cut through.
The standout track is 'Sahla Ya Khaifa' – it's superficially the most low-key and cheery cut, but later reveals a much-sought experience of anxiety, revealing the bubbling spoils of the coveted PanSTARRS studio and its various tape delays, amps and drum machines. Both this and the closer, '70mar 3ala 7osan', build a to hissy elysium brought about by a drum machine hi-hat stretched out to impossible, death signaling proportions – Hans Holbein style. An EP of unnerving, sonically contrarian eclectica.
JIJ

Mzylkypop – Ursula In Regression (Skint)
Sheffield-based ensemble Mzylkypop has released 3 remixes of their new track 'Ursula In Regression' to the world, while letting the original version of the track hang back for a little while.
It follows 2019's 'Kiedy Wilki Zawyja​? ​/ ​When Will The Wolves Howl?', an in-your-face psych-jazz-rock album which painted, in the words of the band's lead brain Mick Ward, "a dystopian vision of England set in 2030". But the original 'Ursula In Regression' – the second track from their upcoming LP 'Threnodies And Ad Hocs' – remains elusive. And, despite having written worldwide hits for Alison Moyet and Roisin Murphy – and forming parts of Clock DVA as Was (Not Was) – Ward's musical roots are less recognisable on these remixes of 'Ursula In Regression'. Here, his collaborative alias with DJ Parrot, Crooked Man, ensures a meandering take on the track, traversing dark garage and ethereal vocals while spanning the slow-burning timescales of 10 and 9 minutes respectively.

Following a digital release, the first two remixes now see a split pressing to 12" wax. The track's first incarnation, 'Bent Crooked 1', hears an odd, out-of-shape dark ambience flutter in, heralding whispery vocals as well a driving, techy future garage beat reminiscent of Dorisburg or old-school Fresh Moods. The vocals of Sylwia Anna Drwal, of the Sheffield band Mother of Crows, grace the mix with a mantra of "over and over and over and over"… while a contastingly masculine tenor choir echoes in a new-age, call-and-response fashion.
'Bent Crooked 2' contrasts in its further contortion-out-of-shape – its introductory bass is restless, its sinister vocals mysterious. Drwal assures us that she knows "it's so hard to believe / so hard to conceive", while added autotune brings a jaunty robotisation to the fold. With low-key urgency, this track builds to padded etherea, as it proclaims to be "free from the cycle of death and rebirth". A heads-down, hoods-up, meditative release, and a keen teaser for what is to come.
JIJ

Stump Valley – Melodj Mecca (Soul Clap)
Hyper-secretive production outfit Stump Valley make a welcome return – this time via the supremely eclectic Soul Clap stable – with an authentic tribute to a lesser-known jewel of the early Italo cosmic scene. The dynamic dancefloor fire of the Melody Mecca club in Rimini burned brightest throughout the '80s, serving as an irresistible beacon to a legion of cosmically-minded dancers who regularly made the sonic pilgrimage from across the Romagna Riviera and far beyond.

The club's resident DJs Pery and Meo routinely cast an intoxicating spell on the mass of enraptured bodies transfixed by the globally-inspired sounds emanating from the speaker stacks, and it's this seductive energy that the 'Melodj Mecca EP' respectfully honours. This is the second direct ode to the era that Stump Valley have forged – having previously released the 'Magica Movida' double pack via Rush Hour's No Label imprint in 2015 – and the duo have also seen their distinctive Italo-flecked rhythms presented on ultra-selective labels including Uzuri, Dekmantel, and Off Minor. While their sound is undoubtedly rooted in the formidable proto-house and disco heritage of the Italian peninsula, it embodies, too, a contemporary sheen and a deviant wobble that helps it stand apart from the out-and-out revivalist. With its warm chords and heavy bass energy, opening track 'Riviera' pops with an unmistakable Detroit bump – thanks in no small part to the classic vocal performance from ever-loveable guest singer, Diviniti. The energy switches blissfully on title track 'Melodj Mecca', with its jazzy refrains, lazy beats and soothing synth work playing out immaculately over the richest of basslines. On the B-side, 'Mascalzone Latino' powers into life with energetic percussion before intergalactic synths burst in over a silky-smooth bass. Finally, closing track 'Sogno D'amore' sets an evocative tone, with earnest keys chiming an almost melancholic melody over rubbery bass notes and crisp, mechanical drums.
PC

Honey Dijon feat Annette Bowen/Nikki – Downtown (Classic)
Honey Dijon is a name that once mentioned is automatically associated with an age of disco that is synonymous with the late 70s. With a modern twist, this particular track is contagious and designed to make you move your feet. Featuring Annette Bowen and Nikki O, expect to find yourself unable to stop moving and singing at the top of your lungs. For those who remember the days when tech-house and garage reigned in the clubs, this will feel like a well put together throwback track that will bring back memories. With a calculated groove and funky upbeat beats, it's no surprise that the master of groove himself, Louie Vega, should take this on and produce three mixes that bring this record to life like no other.

The first of the three mixes adds to the original and keeps up with the late 70s groove. Not taking anything away from it, Vega keeps the tempo and the harmonies similar while charting a course to keep the record spinning all night long. The second, adds the Louie charm, with vocal reverbs slowed slightly in places, but still encourages listeners to keep moving no matter what. With added baselines and more light sounding tones, this mix takes us deep into the underground tech-house vibes Vega presents us, and is well known for. The third mix however, is one that may actually make it into further DJ mixes and complications in the near future. With a Baeleric vibe, listeners and fans of artists alike can hear Vega already planning an Ibiza party to take the record to its closing peak. With one mix following the other after the original, this record is made for either starting or ending the party. All round it's a very well to do record, and with Honey Dijon and Louie Vega in the mix, fans shouldn't think to see this collaborative effort end, or hear the end of these tracks once they press play.
AY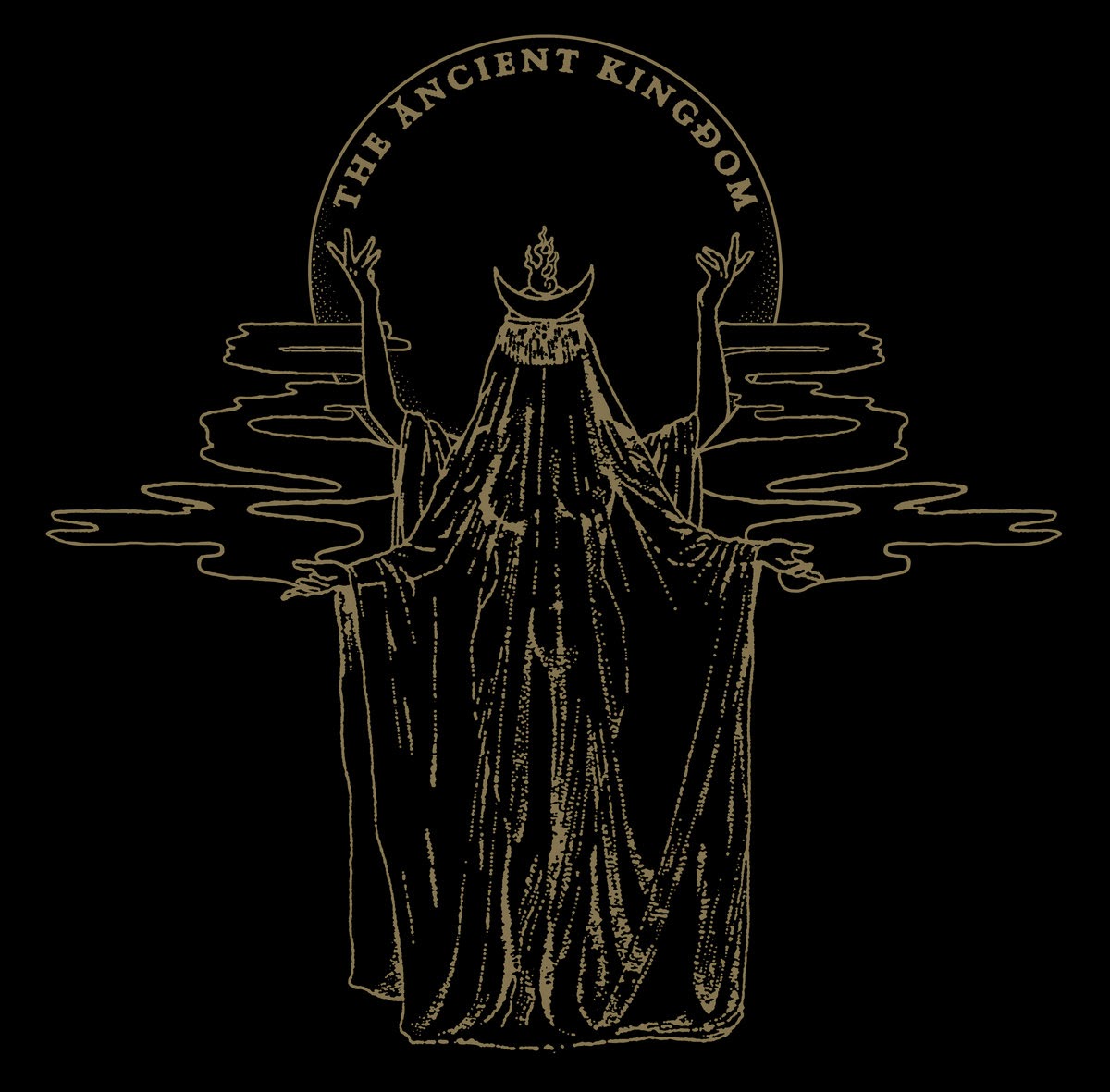 D.K. – The Ancient Kingdom (Good Morning Tapes)
D.K. returns to his now comfortable footing on Good Morning Tapes, providing a drooled-over follow-up to his debut, 'The Goddess Is Dancing'. This time, it's a deep-dwelling urban exploration of said Goddess' home civilisation and holy city, 'The Ancient Kingdom'.
D.K. ensures a five-track slew of impacts to the auditory cortex, fusing the artist's studies of ritual music – and his own sonic, ancestral roots – with motifs from grime and dancehall. When it comes exploring the Kingdom, we are graced with every possible view, from the Goddess' high-seated thrones to the slummy back-alleys squatted in by her lowly denizens.
It's a balanced foray. Two tracks are dancehall, two tracks are 140-ish, one is housey. But all are *just* so far enough removed from each genre to convincingly plunge the listener into D.K.'s sonic universe. We begin top-down, with 'Po Nagar Towers' detailing only the highest of our Kingdom's heights; crashing gongs and cymbals immerse watery drum loops in a rhythmic haze, sounding across the realm with terrifying dominion. Meanwhile, the Goddess' pet dragon clings to its home towers, looming over its people. 'The Ancient Kingdom' ups the pace, fuelling the monks' Bacchanalian ritual chant down below. Away they dance in the Goddess' angular, castle-adjacent dread temple.
'Cham Dance' provides natural respite. The monks lift the veil on a spellcast cage, revealing this week's sacrifice; a spriggan earth mother, captured. Its wounded side oozes a special blood. This thick sap balm floods the surrounding area, lulling the attendants into a green-tinged psych-trip. They dance in the hall, seeing false bird-calls, hearing fake branches, reaching the torso-zapped counterpoise of 'Five Wisdoms'. But, hark, they're pulled forth! Our Goddess makes a rare appearance, unleashing unto the monks an 'Assault From Java', reigniting their uptempo dance cravings and recommencing the proper ritual. Mystical flutterings, scrapes, hisses and tinkles close the ritual EP recorded – not via DAW, nor 8-track – but rather via auditory mediation magick.
JIJ

Ahmed – Nights On Saturn (Communication) (Astral Spirits)
Known for being a titan regarding Islamic Jazz, Ahmed Abdul-Malik was a musical pioneer within the jazz genre. His use of Eastern and African instruments, such as the oud, integrated western sounds with Middle Eastern and African spiritual interpretations. For many Abdul-Malik wasn't just a musician, but an artist who used music to bridge the gap between his western and Islamic identity, and as a tool to explore the depths of music and how it can reach others, while touching the soul.

Recorded late 2019 in London at Cafè OTO, this team of enigmatic European musicians made up of pianist Pat Thomas, saxophonist Seymour Wright, bassist Joel Grip and drummer Antonin Gerbal reimagined his work in this collaboration, while staying true to Abdul-Malik's artistry and his quest to find connections and not just between East and West, but deep rooted connections between the sounds, how they worked and how well they work when different notes and tones are meshed together. Starting rather light with rhythmic beats before pounding fiercely on the ears, this 40 minute track will adventure into various crashing rhythmic sounds true to the nature of the original. Littered with improvisations, it is a constant flurry between coherent notes and grandiose harsh piano keys. For those that are knowledgeable of Ahmed's work, this revisitation will invigorate with its endless and relentless energies.
AY

Commodo – Scabz / Guah (Sector 7 Sounds)
If anyone needs an indication of where true invention can still be found in the broader neighbourhood where dubstep was once forged, look no further than Commodo. The Sheffield-based producer has been quietly slipping out monumental records for years now, constantly bringing a verve to the 130-140ish zone that leaves others trailing far behind. Last year's drops on Deep Medi and Black Acre affirmed his position, bringing a tough yet tactile sound steeped in heavy cinematics and mind-bending hooks. He knows exactly how to elicit those shocks in the dance, but he'll never do it the way anyone else does.
Sector 7 is a perfect platform for Commodo to do his thing. Boofy's Bristol-based label is one of the truest bastions for forward-leaning dubstep that keeps all the precious fundamentals of the genre while making bold moves into the unknown, and that's precisely how it goes down on this two-track sure shot. 'Scabz' creeps with cold-blooded tension until the swimming sub kicks in, at which point you're instantly sucked into a heads-down mode so persuasive you'll need a neck rub straight after. Tangents come in understated but deadly waves of subversion, but nothing feels accidental, with the titular vocal hook acting like a spirit guide through the murk. 'Guah' is plenty moody as well, but the angles are sharper, not least thanks to the multi-timbral, staggering bass that anchors the jam. If you need to shock the dance, which let's face it, you do, then be so kind to your crowd as to reach for this weapon and let Commodo do the rest.
OW

Jenifa Mayanja -Scheme EP (Soul Print)
To these ears, there are few artists igniting house music with the same kind of passion and fearless invention as Jenifa Mayanja. The Connecticut-based, Uganda-born DJ and producer has been doing her thing for a long time now, but her affinity for house seems to get deeper and stronger with each passing year. Through her Bu-Mako and Sound Warrior labels she's established an autonomous space in which to create, drawing in and nurturing like-minded spirits and creating a sound stamp which guarantees a certain degree of quality and sincerity. This is not house music as disposable party fuel, but rather something more profound and spiritually charged, drawing a conscious and explicit link back to the music's African roots.

On this new 12" for Soul Print, Mayanja is in full flight. The percussive patterns shake and quiver around the 4/4 pulse, revelling in dynamic programming which creates polyrhythmic illusions before your ears. The pads are where so much of Mayanja's recognisable style comes from though – curious chords that strike at emotional ambiguity to leave the listener free to interpret and respond. Her understated vocals appear like ghosts in the fog, floating on top of the peaks and troughs of her productions. There's a fierceness to 'Under The Influence', which punches through powerful key changes as it charges ahead, while 'Many Faces' offers up something a touch more hypnotic. There's no one else making house music like this, and long may that continue. Jenifa Mayanja – in a league of her own.
OW

Bakongo – Thirteen / Level Cowbell (Trule)
Roska's Bakongo alias appears to be getting a lot of the London producer's focus these days. Two drops on Livity Sound and a razor sharp 12" on his own label suggest the UK funky progenitor is finding a lot of inspiration in lean, percussion-focused club tracks that strike a dual purpose between highly mixable DJ tools and show-stopping rig wreckers. It makes sense that he should align with Al Wootton, given the latter's recent standout contributions to contemporary, system-ready drum science, and so Bakongo lands on Trule with two precision-engineered beatdowns squarely focused on the heat of the mix.

This is pure drum ecstasy, exploring rhythm and groove at a granular level and doing away with any unnecessary baggage. You won't find a melodic lead or even a casual bit of pad-based escapism on 'Thirteen' or 'Level Cowbell'. There are the finest slithers of tone and texture to be detected between the drums, but they're there as a tool for the mixdown rather than to alter the flow of the track. That leaves your mind and body clear to respond in the purest possible way to the shifts and accents of the beat, and what beats they are. Both cuts are crucial, but 'Level Cowbell' quite possibly takes the cake, pushing its namesake and a few other key elements to an insistent, unrelenting extreme without ever losing its cool.
OW

Shed – Tectonic EP (Tectonic)

When the Berlin school of techno was first making eyes at the UK's dubstep revolutions back in the 00s, René Pawlowitz was one of the most forward would-be romancers. His breakthrough album, Shedding The Past, displayed a keen affinity for bassweight sonics, and he's naturally folded such sentiments into his music ever since. Such notions of cross-pollination between styles seem cute now, when it would be weird to hear a DJ play just one style for a whole set. But back then, artists like Pinch were blowing the dubstep formula open with an embrace of certain technoid tropes, and it was an exciting time.

What's comforting about an artist like Pawlowitz is their commitment to their sound. There's plenty of flexibility in what constitutes a Shed record, but equally his arrival on Pinch's Tectonic label feels entirely unforced. Sure, 'Try' makes an explicit grab for stepped beats and a sense of space beamed in from a heavy 2007 session, but the crisp peaks of the drums and the swooning string pad are entirely in line with the Shed legacy. 'Box' is quite possibly the standout on this EP – a blistering pressure cooker of a track that still finds space for one of those shimmering, shaky dub techno chords that can soften even the toughest of Pawlowitz's creations. If this is how naturally Shed fits into the UK context, one wonders why it took this long for it to materialise.
OW
This week's reviewers: Ava Yusuf, Jude Iago James, Oli Warwick, Patrizio Cavaliere