The best new albums this week
The week's best long players, as selected by Juno Daily's top team
ALBUM OF THE WEEK

William Doyle – Great Spans of Muddy Time (Tough Love)
A decade since being discovered and released into the world by leftfield culture portal the Quietus, when on hearing William Doyle's demo recordings immediately set up a label to release his debut EP as East India Youth (EIY), a name Doyle decided to forego in 2016.
What then followed was glorious. A steady, heady and most importantly in terms of his independence a very organic trajectory that saw each startling release pick up critical fervour. In 2014, Doyle's debut album as EIY, Total Strife Forever, picked up a Mercury Music Prize nomination and by the time he was twenty-five was signed to XL Recordings and had cemented a reputation as a techno-drenched avant-gardist.
Fast forward through a self-imposed lay-off period – via a flurry of self-released ambient releases, the discarding of the East India Youth moniker and this record's exquisite predecessor Your Wilderness Repeated (2019) – we find Doyle in 2021 exiting the global pandemic seemingly as anxious as the rest of us but with his artistic instinct totally intact. Great Spans of Muddy Time is a reassuring collection of songs and instrumentals and could be his most powerful and complete work to date.
This is a lockdown album that not only transcends Doyle's own mental health challenges, but also his wide musical influence. Not so much carefully curated but wild in its abandon. By proxy or default, there is a manageable tension at work by way of carefully crafted instrumentals and vocal textures not so much recalling the artist's reference points but more reconciling them.
"The album this turned out to be – and that I've wanted to make for ages – is a kind of Englishman-gone-mad, scrambling around the verdancy of the country's pastures looking for some sense," says Doyle. "It has its seeds in Robert Wyatt, early Eno, Robyn Hitchcock, and Syd Barrett." Indeed, tracks like 'Somewhere Totally Else' and 'St Giles Hall' immediately support Doyle's own analysis and check in with Wyatt with uncanny and eerie aplomb.
The careful textures on Great Spans works as an oversized comfort blanket. Doyle's enchanting melodies entangle with the seemingly endless makeshift fixes and patches within the production – by all accounts the result of a positive accident resulting from a studio hard drive failure.
Doyle's own lockdown pursuits include a combined interest in watching television and gardening, in this instance personified by TV gardener Monty Don. The veteran horticulturist had once described periods of depression in his life as consisting of 'nothing but great spans of muddy time'. On discovering this, Doyle immediately knew it would be the title of the record. "Something about the sludgy mulch of the album's darker moments…I would also be lying if I said it didn't chime with my mental health experiences as well."
Right now, looking for some sense might be the challenge for many of us, but if a sonic dose of aural tranquillity is required then Great Spans is the sure-fire kit as it leads and winds us through an intuitive series of compositions that are as much instinctive as they are manipulated. End piece, 'Theme from Muddy Time' tinged with the melancholy of the Beatles' 'She's Leaving Home' again confirms an artist that is totally at one with his influence.
As we enter into a post-pandemic state the hangover from lockdown living will linger on for many of us, and there is already and will be many soundtracks attributed to its challenges and rituals. The album's lead single 'And Everything Changed (But I feel Alright)' with its central mantra of "I'm always dimming the light switch, but I feel alright I believe" when released earlier this year immediately attested to the record as being a leader of its form.
Reflective, warm, wondrously experimental and seductive from the off. 'Great Spans of Muddy Time' is a magical LP that is straight-up aligned to these insane, and for many, reclusive times without so much as a single beat out of place. A formidable creation!
APC

Gazelle Twin / NYX – Deep England (NYX Collective)
NYX are an "otherworldly electric chorus" whose experiments with vocal synthesis, live electronics and other techniques help them explore themes using intonations they may not have been able to achieve otherwise. 'Deep England', the choir's new collaboration with Elizabeth Bernholz aka. Gazelle Twin, is a reinterpretation of and 'expansion upon' her 2018 album 'Pastoral'.
Written after the Brexit vote, Bernholz described 'Pastoral' as her "re-addressing what it means to be English in the face of changing political mood". The album reconciled English folk tradition with experimental pop production, producing an electro-bastardised Englishness from a melting pot of pagan music, religious and monarchic themes, and ecstatically futuristic noise.
But true to NYX's ominous and droning style, 'Deep England' sounds much more abyssal and reverb-ey than 'Pastoral', favouring the mood of a ruined throne room over that of a techno-pagan tearoom. With both reinterpretations of tracks on 'Pastoral' – as well as original compositions by NYX, Paul Giovanni and William Blake – the choir creates a feel of ruinous depth and colossal, demonic monarchy. 'Glory', building on the longest track on 'Pastoral', has a swords-and-sorcery vibe with its church bells and chivalric woodwind. The cathedral-deep sound of a woman's solo voice brings out the original's theme of darkly oppressive fealty – "you will tell yourself it will be OK / you will take the liberty". We swoon and lull through some similar tracks before reaching the odd-one-out, two-minuter 'Much Better In My Day', a beatboxy take on the original.
The album's best part, 'Throne', hears a synthetic masculine voice, a dark lord or king, boast – "I sit on your throne / I gather your debts", mercilessly chanting "insolvency". It's all backed up by a court of sycophantic backing voices in call and response style, not frightended of using 'sss' sounds. It conjures a very corrupt, horrid image, not unlike the tracks 'Jerusalem' and 'Fire Leap'. If 'Pastoral's mood was chirrupy and weird, reflecting on the country's here and now, then 'Deep England' feels like a penetration of England's endless, dark historic substrate, in an attempt to revive some truth from the rubble.
JIJ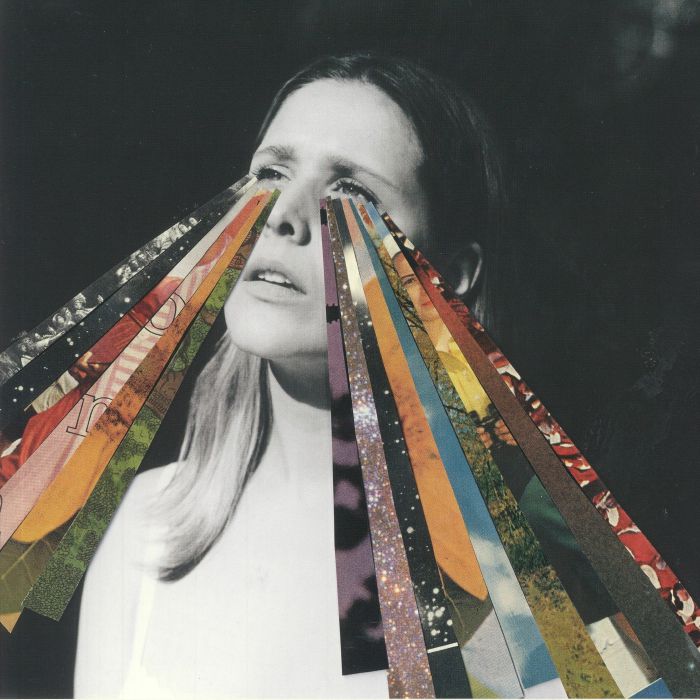 Middle Kids – Today We're the Greatest (Lucky Number)
In a short space of time, Australian indie rockers Middle Kids have achieved an impressive amount of success. Formed in 2016, the trio – comprised of lead singer and songwriter Hannah Joy, multi-instrumentalist Tim Fitz, and drummer Harry Day – gained a surprise endorsement from Elton John that same year, with their debut single 'Edge of Town' being featured on his Beats 1 show. Their debut album Lost Friends followed two years later, which saw them scoop Triple J's Album of the Year award, as well as performances on major US TV shows.
The accolades are all for good reason. Middle Kids make indie rock geared for festival stages, but there's a strong emotional pull at its core. On
Today We're the Greatest, they expand on the formula, with Joy's songwriting imbuing a greater sense of intimacy. Inspired by her marriage with Fitz, 'Stacking Chairs' is a heartfelt document of love and devotion. 'Golden Star' explores Joy's lifelong relationship with God, while 'Some People Stay in Our Hearts Forever' is a touching plea for forgiveness.
There's also lots of instrumental touches that separates Today We're the Greatest from MOR fare. The banjo in 'Lost in Los Angeles' enhances the melancholy of feeling alone in the City of Angels, and 'Run with You' concludes with the ultrasound heartbeat of Joy and Fitz's baby boy. For all the little tweaks, Joy's vocals remains the most compelling aspect of Middle Kids' music, especially when she reaches into her upper register on the sanguine title track.

In the build-up to the album's release, Joy spoke heavily about the dichotomy of the human condition. "Can we hold the brokenness? Can we hold the beauty? That's a defining bit of this album, the fragility in that dance," she said. With its tender lyricism and euphoric hooks, Middle Kids strike that balance with aplomb.
MDW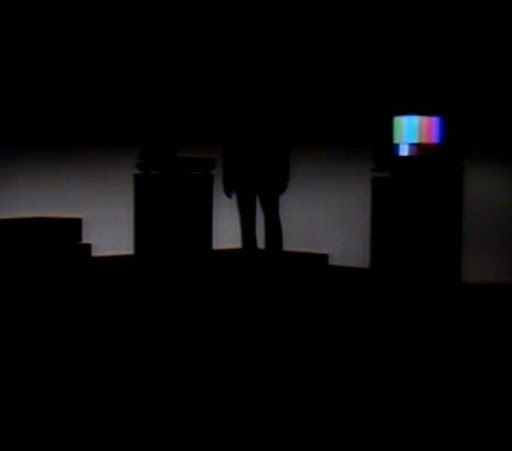 Infinity Frequencies – Into The Light (Forgot Imprint)
When it comes to vaporwave, it's easy to get lost in the endless online detritus of half-arsed bandcamp releases, as well as to not pay attention to the genre beyond its most prominent names (Vektroid, Chuck Perrson, etc.).
But Infinity Frequencies, an early creator and pusher of the genre, is not one to be passed over. In 2015, the anonymous artist released 'Into The Light' on the unmatchable label Dream Catalogue, laying down 21 sinister and gothic sample-based cuts to cassette. The album caught on, spawning one of vaporwave's many micro-styles, 'broken transmission', in which a tiny moment of music is sampled, looped, and covered in noise to create a nostalgic and eerie atmosphere.
Given its simplicity, 'Into The Light' is rightly recognised as a pioneering album, and is deserving of its newfound pressing to 12" wax by Forgot Imprint. One of its most well-recognised and disturbing tracks, 'Curves', samples a local weather bulletin by The Weather Channel, broadcast in 1996. Several others, including 'Lost', 'Secrets' and 'Following', follow a similar pattern, sampling commercials by the likes of Revlon and Suntory, capturing distinct moments of 'soulless' commercialism, reinterpreting them into apocalyptic sound collage scenes. With the artist's added tape effects and grainy noise making the samples in 'A cold breath' and 'Together' sound all washy, like they are struggling against decay, it's no wonder respective listens imbue us with a sense of retro-technologic dread.
JIJ

Driftmachine – Spume & Recollection (Umor Rex)
Since 2014, German duo Driftmachine have operated with the kind of neatly-arranged consistency that might arouse suspicion in the largely messy world of underground electronics. Releasing almost entirely on Mexican label Umor Rex (they took a break in 2019 to appear on Ongehoord), they've issued one record a year and stayed largely out of the spotlight. Their sound isn't one that's likely to catch a wave of hype – it occupies the modernist electronic dub pool you might find Pretty Sneaky, Burnt Friedman, Vladislav Delay and Porter Ricks all swimming around in. It's a subtle, meditative sound that favours extended run times and non-linear arrangements.
There is a risk that delicate, dubbed-out electronics can become a little anodyne, but Driftmachine have a vibrant veneer behind which their undulating patterns gleam. The mix is full and thoughtfully sculpted, allowing for bottomless bass blips, strafing mid lines and sonar leads to comfortably weave in and out of percussion someone left soaking in the reverb tank. It's not the most minimal dub you'll hear, but the three dimensional space is marked out carefully so as to render everything in the clearest possible terms.
For all the precision and clarity, Spume & Recollection still feels predominantly natural. The tracks unfurl at their own pace, whether it be the subtly shifting low-mid synth patterns of 'The Surge At The End Of The Mind' or the aqueous drops of 'Soon I Will Disappear'. In these glacial pieces, the progression is slight, and yet the ballet of pulses and percussion feels constantly in motion, moving outside the confines of an eight-bar loop.
It's on 'Memories Of The Lakeside' where the dub ingredient in the Driftmachine sound comes to the fore in sharp relief. The wooden thwack of the drums has a whiff of roots, even if they're clearly synthesised, and the insistent chord comes straight from the Basic Channel school of dub techno. Yes, it's a sound that has been mined many times, but Driftmachine have a certain style that breathes new life into those standard tropes.
OW

Monolake – Gobi. The Vinyl Edit (Astral Industries)
While ambient electronica might seem like a universal norm in 2021, there was a time when it felt like an incredibly niche concern, especially for the new guard trying to explore the medium through digital processes. Monolake are of course an imposing presence in the field of computer music, being some of the first to truly embrace and test the boundaries of working 'in the box' when many were still trying to get their laptops to do what their drum machines and synths had been doing before. In the midst of their prolific early period, when they were a duo made up of Robert Henke and Gerhard Behles, Monolake released Gobi. The Desert EP with reportedly low expectations for sales.
Running at 37 minutes, the original release of Gobi was in fact a runaway success, which is impressive given the austere rigour of the process Henke and Behles were applying. Sometimes a piece of music transcends its stylistic trappings and communicates to a broad audience on a more subliminal level, and so it goes with this slow-release environment of hushed pad hums and synthetic insects. 'Gobi' was actually made from extremely slowed down and granulated loops and other matter from Monolake's 1997 debut album Hongkong. There's undoubtedly a sense of the vastness they were striving for conceptually, but the percussive stutters and wriggles pockmark the plain, providing a sense of perspective which makes journeying in this space all the more engrossing.
Henke released 'Gobi. The Long Edit 2020' last year as a remastered, 53-minute epic, and now Astral Industries have stepped up to provide a beautifully presented vinyl edition. It makes sense that AI would release 'Gobi', following their dedicated presentation of digital ambient works by the likes of Wolfgang Voigt and Uwe Schmidt. For long time 'Gobi' fans, the typically brilliant Theo Ellsworth artwork adds weight to this as a fitting format for a significant piece of music, and for Astral Industries die-hards, they may well be clapping ears on this stunning soundworld for the very first time. What a time to be an ambient electronic music nerd.
OW
picnic – picnic (Daisart)
Melbourne's Daisart label is incubating a small coterie of artists tinkering in ambience and abstraction, balancing somewhere between the low-profile quirks of a tape label and the formal finery of a boutique vinyl platform. It's a fertile ground, where there's space for a little irreverence and playfulness, but ultimately the music plumbs some serious depths. picnic is a collaborative project which emerges from this curious corner, featuring Daisart's own Ju Ca and Kansas City's mdo. mdo forms part of the c- crew, whose podcast series has become quietly omnipresent over the past few years, while their label slowly grows in tandem. Loosely tied into the same contemporary ambience as Huerco S et al, c- are also sharing responsibilities for releasing picnic, the second release from the pair after last year's words EP.

It's fun to picture how these pieces took shape being batted back and forth across the Pacific Ocean, starting perhaps from modest background hum until layer after layer was applied to create these spongy masses. At most points through picnic there's a vast array of sound moving in freeform ways, but these sounds are gently applied and they move in harmony with each other, even as arrhythmic chaos seems to guide the motion. For all the crackling, pin-pricking textures and submerged clanking dub, there's a cosy warmth that hangs over the whole album, feeling not dissimilar to Jan Jelinek as muted sun rays slowly bake the coagulated matter until it assumes a form.
OW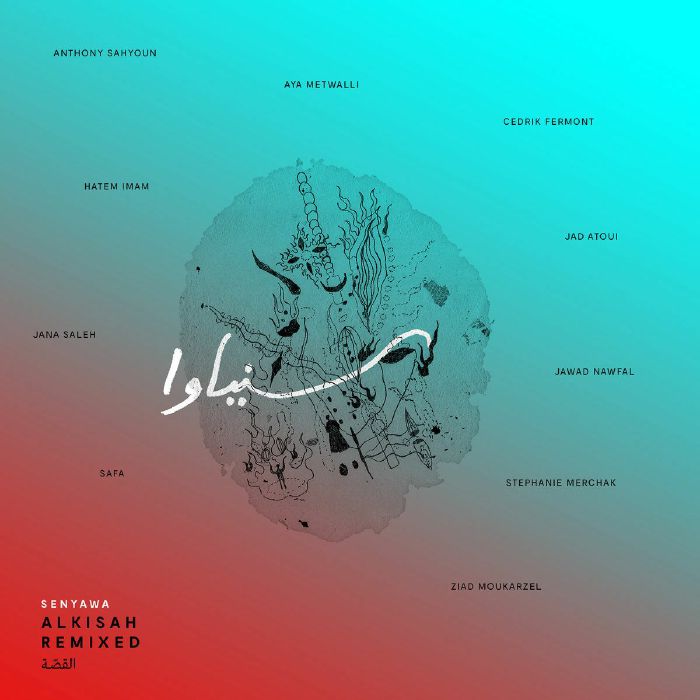 Senyawa – Alkisah Remix (Les Albums Claus)
Everyone is still getting their heads around Senyawa's magnificent Alkisah album, and the inspired way in which they released it. Depending on where you reside, and where you get your music fed to you, you might have copped the album in any number of ways. It was released by scores of labels, each edition with different artwork and packaging, and often embellished with additional remixes or other such unique material. A completist's nightmare, but do completists even exist any more?
Amongst the many unique configurations and spin-offs, Belgian label Les Albums Claus – itself a spin-off of the alternative music venue Les Ateliers Claus – gathered together a separate remix album with a stunning cast that deserves appraisal in its own right. From Sugai Ken's tender drips and drops to a typically downcast and ominous rhythmic tryst from Tolouse Low Trax, there are a lot of bold ideas that spring from reinterpreting Senyawa's predominantly intense sound. The ever-brilliant Celine Gillain is perhaps the star of the show though, exercising a brooding restraint for the opening half of her version of 'Alkisah II' before opening it up into a dead-eyed stepper down low, and a sparkling FM fantasy up top.
OW

Filippo Diana – Abstracta (Medical Records LLC)
Italian producer Joe Drive has a sizable track record behind him, dropping techno and electro heat on labels like Mathematics, Lux Rec, Kooaad Muzik and plenty more besides. However, it's been a few years now that Joe Drive has been largely silent, while alter-ego Filippo Diana has come to the fore. The project made a small splash with the Musica per Commenti Sonori mini-album on Slow Motion last year, and now Diana returns with his most extensive release to date, this time on US label Medical Records.

Diana describes his sound as being influenced by library music and different kinds of waves, and that all figures. New wave and no wave can be felt smoking sultrily in the corner on 'Kabala', not least in the phased bassline licks, while minimal wave is the order of the day on 'Scaramacai (Voce Mix)'. But looking past the genre tropes, what's more exciting about Abstracta is the whole – a seedy, deviant sound which radiates a powerful atmosphere of dark nights in dingy clubs; of freaks and ghouls and the death disco they dance to. There is space for a little of Joe Drive's electro leanings on tracks like 'Azione Idraulica', but it's still rubbed down with that lo-fi finish that sounds like industrial kids getting down in their bedrooms rather than robots getting funky at the block party.
OW

Mint Julep – In A Deep & Dreamless Sleep (Western Vinyl)
It's hard to imagine not falling far deeper in love with your other half after listening through the achingly beautiful album you just finished together. The latest chapter in a long-standing passionate affair that calls into mind the likes of M83, Cocteau Twins, and King of Woolworths, it soars to the highest of emotional heights, arms open ready to embrace any warming synths that come its way.

Almost five years after their last release (third album Broken Devotion) husband and wife duo Hollie and Keith Kenniff have rarely sounded so right together. A pair we can assume made for each other. From the whispered passions of floaty space-pop number 'Black Maps', to 'Longshore Drift''s submerged, delicate and subtly heart-wrenching ambience, these are the quiet cacophonies, gentile crescendos and powerful moments of calm we all crave but rarely seem to find. The hushed words of lovers lost in mutual embrace, entire worlds disappearing into the opiate ether of a life built together. Precious moments that must be held onto because, like the record itself, impermanence is the uncomfortable truth everyone must accept, and the best way to do that is by appreciating when something special is happening.
MH
This week's reviewers: Matthew D Watkin, Oli Warwick, Jude Iago James, Martin Hewitt, AP Childs