Compact, classy and capable: Audient's 4-in, 4-out audio interface offers impressive value for money. Greg Scarth puts it to the test.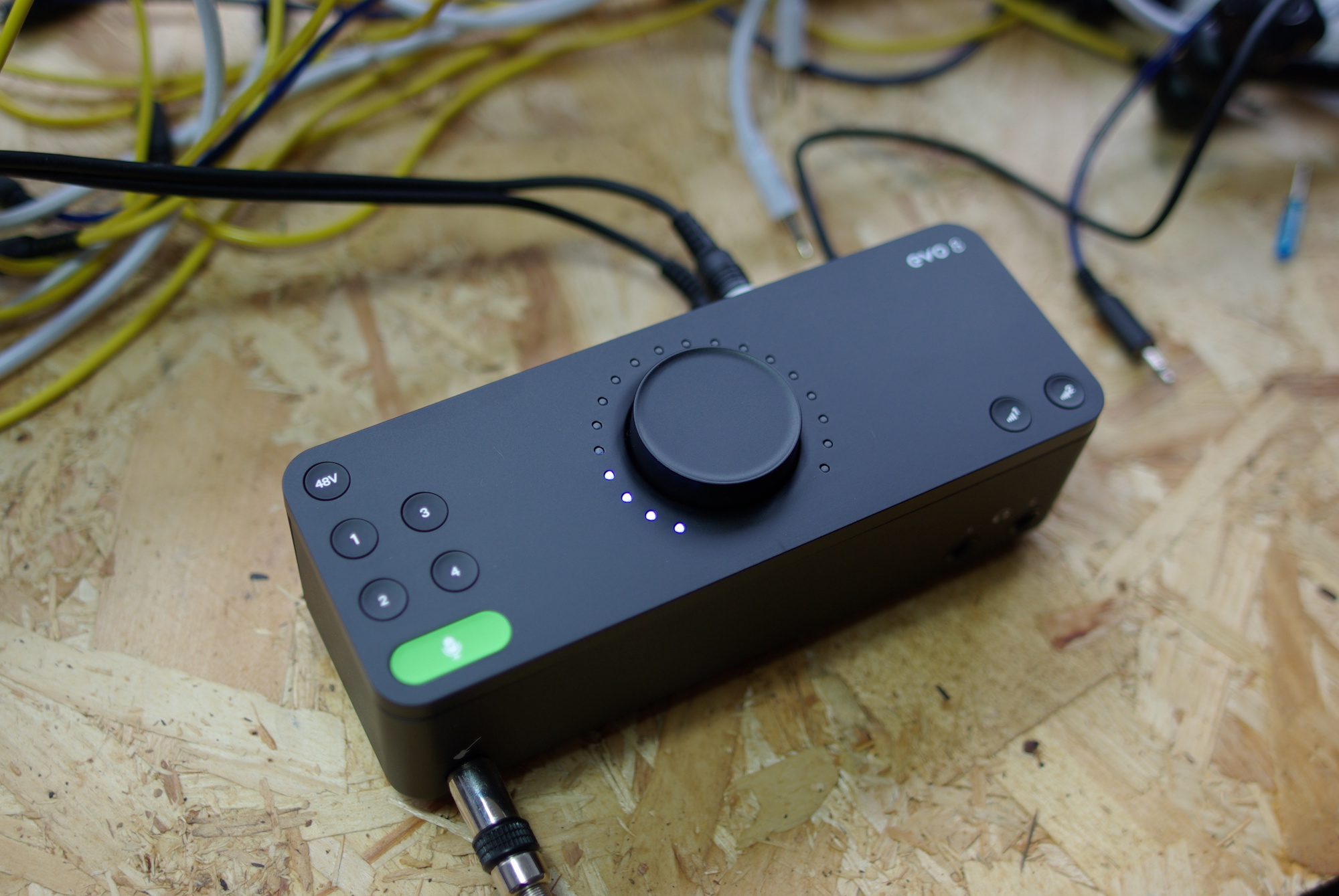 For most home recording tasks, simplicity is a good thing. Why over-complicate the process and make life hard for yourself? That's particularly true of audio interfaces, where the objective is to get sound into and out of your computer with minimal fuss. As long as the sound quality's up to scratch, it's better not to add unnecessary features, which often serve to do little more than disrupt workflow or increase the price of the device.
The Audient Evo 8 is a suitably simple unit, offering little more than the fundamentals: four inputs, four outputs, two headphone outs and connection via USB. For basic home recording using a Mac or PC, that's plenty to handle a lot of people's recording needs. Throw in a suitable bundle of recording software and plugins, and you've got yourself a nice starter pack.
Each of the inputs can handle microphone or line-level signals, all with 48V phantom power for condenser mics. Power to the interface is supplied directly over a USB-C cable, meaning there's no need for a separate power supply. It is worth noting that if your computer only has the larger USB-A ports, you'll need to connect via a USB-A to USB-C cable and only be able to use phantom power on two mic inputs. If your computer has USB-C ports, you can use the supplied cable and run phantom power on all four mic inputs simultaneously. Setup is plug-and-play on a Mac with drivers required under Windows, but either way it's advisable to install the Evo Mixer application, which allows you to do things like set up routing and upgrade firmware.
In terms of sound quality, the Evo 8 lives up to the surprisingly high standards we've come to expect from entry-level audio interfaces. Audient's Evo mic pre-amps and converters are designed to be clean and neutral, as most interfaces tend to be, and they offer plenty of gain with good quality sound. Workflow is a cinch thanks to clever design and neat features like Smartgain, which automatically sets input levels in order to avoid clipping. Plugging in a mic via an XLR cable or a line signal via a ¼-inch jack will also automatically adjust input levels accordingly. The large central knob is a multi-purpose control, used to adjust output volume, but also for fine control of gain after tapping one of the buttons to select one of the four inputs.
It's very hard to pick fault with the Evo 8. If we were being churlish we could say that an angled top panel might make things a bit more ergonomic and comfortable to adjust settings, but that's really splitting hairs. All in all, the Evo 8 offers huge value for money: it sounds excellent, gives you just enough to get started making music and has a stylish simplicity to it that's not off-putting for beginners. With a notably lengthy three-year warranty, it's an excellent option for anyone looking for a solid and reliable all-rounder with classy sound and looks to match.
Greg Scarth
More info/buy