This week's best new albums
Detroit legend Kenny Larkin comes top of the tree as we take another illicit sprint through the vinyl wheat field this week

ALBUM OF THE WEEK
Kenny Larkin – Azimuth (expanded edition) (Art of Dance)
No self-respecting follower of the truest forms of techno ought to be unfamiliar with at least a portion of the music crafted by the near-mythical production mind of Kenny Larkin. Innovative, pioneering, and an artist who magnificently blurs the lines between machine-funk, soul, and abstract electronica, he's released consistently breathtaking music on seminal labels including Transmat, Planet E, R&S, and Rush Hour throughout his 30-year career. His debut album, 'Azimuth', was originally released in 1994 via the stables of famously front-facing Sheffield label, Warp Recordings. Here, the timeless work is presented as a remastered double-pack, along with a 10" of bonus tracks which were previously only available on a limited edition version of the initial release.
The apogee of the techno music born out of the motor city seems embodied with almost indescribable emotion; a unique form of soul that exists despite the general absence of impassioned vocals; a funk that thrives without the need for conspicuous bass lines, horn stabs, or guitar riffs. Larkin is among a select crop of creators originating from the city's illustrious musical landscape who appear to have this coveted essence coursing through their very beings. His work is routinely name-checked by some of the finest producers operating today, but, despite the regard in which he's held by those in the know, he remains refreshingly self-effacing. "I'm more like the artist's artist," he says in his artist bio. "I've had very successful electronic artists tell me constantly how much I've influenced them, but, to the newer generations of club-goers, my name might not be as well known. I like to say, I'm famous for not being famous!"

Born in Detroit in 1968, Larkin narrowly missed out on the earliest waves manifested by the city's techno and electro pioneers as he was serving in the military at the time. However, inspired by the futurist music from the likes of Juan Atkins and Derrick May, he quickly made up the lost ground – launching his production career in 1990 with releases on Richie Hawtin and John Acquaviva's Plus 8 Records. 'Azimuth' followed shortly afterwards, and, true to expectation, the album continues to stand up majestically among today's musical yield.
The re-issue arrives on Larkin's Art Of Dance label, with the music having been remastered from the original DAT recordings. The album unfolds as an intergalactic flight traversing disparate astral realms, opening with the ambient salutations of 'Hello', before rapidly ascending the gears to arrive at the double-jointed freak-flex of title track 'Azimuth'. The pace is maintained through the simultaneously driving and hypnotically evolving loops of 'Track', prior to journeying through the mechanical linguistics of 'ESP'. The atmosphere shifts dramatically as we arrive at the rolling breaks and rousing strings of 'Funk In Space', which in turn makes way for the classic dance-floor energy of 'Harmonics'. The mood again switches suddenly as we welcome the achingly beautiful, melancholic yearning of 'Tedra', and, as if to deliberately disorientate, the next stop is the jacking acid trip of 'Doppler'. By now we're locked in the rhythm, landing amid the slamming urgency of 'Wires', until we touch down in the hyper-active funk of barnstormer, 'Q'. The final track from the original release is 'My Travels', an ambient universe of its own, evoking the feeling of watching the rising of a distant galaxy's moon. The bonus 10" completes the distinguished collection with the brooding house groove of 'Wondering', before 'Q' is reprised as a fiercely dynamic 'Right Brain' remix.
Techno, today more than ever, means different things to different people. It would, however, be extraordinarily difficult to argue against the hypothesis that no techno education would be complete without a respectful amount of time spent studying the intricacies of Kenny Larkin's exceptional archives. For the uninitiated, 'Azimuth' is an ideal place to start. For those who already know, the new edition will only serve to cement your admiration.
PC

Panoptique – How Did You Find Me? (Macadam Mambo)
It feels quite appropriate to throw yourself into How Did You Find Me? as though it were some kind of crime thriller. The tone from the opening is explicitly geared towards a playful twist on cop show themes, not least the noir-ish chords and exquisite canned slap bass on 'La Colonie Penitentiaire'. But more generally, Théo Delaunay's project has a slightly furtive quality that makes tracking down a Panoptique release feel like a light spot of sleuthing.
His first single on Antinote was a sterling start in 2014, but it was a good few years before we heard any more after that. A split 7" here, a cassette mixtape there – Panoptique is as slippery as the soul of track two's protagonist. Clearly the artist has been busy building a world around this album – even after avoiding any accompanying press blurb, it's easy to pick up on the purposeful narrative in every snag of library music schlock and every big-haired, wide-trousered groove.

Delaunay has so perfectly nailed the vibe he's going for, you could easily spend months cruising round inside this '70s tinted story and not tire of it. Each track feels like a very distinct scene, and the tools used seem to vary quite considerably. From natural sounding, easy and steady drums to twitchy drum machines, via a generous spectrum of synths and organs, he leaves no stone unturned in order to tell his story. Compositionally, it's heavily tilted to imply a very particular kind of drama – charmingly dated but still serious, even as things go lopsided on the title track. There is space for a turbo-charged banger or two, and there's not a moment that drifts by idly – in the trailer for the album which shows off the best bits, a gravelly voice would be telling you it's an unmissable 36-minute thrill ride.
OW

Various Artists – Parabellum Detroit (Parabellum Detroit)
When a city is as musically storied as Detroit, it's easy for the legacy to overshadow the current state of the scene. A compilation like this serves as a stern reminder just how much heat is still pumping out of the city year on year. The hit list Rick Wilhite and Delano Smith assembled for Parabellum Detroit represents some of the most important artists the city has nurtured over the past 20 years, and yet it's but a drop in the ocean amongst the successive generations of producers coming out of the city with different spins on that ineffable Detroit feeling.

This 11-track collection slipped out as Bandcamp release last summer, but now it's getting a heavyweight triple-vinyl pressing, and given the strength of the tracks on show, it makes sense. As minds start to wander back to the dancefloor, these are the kinds of tunes you want to hear lighting up a place with that alchemy of soul and thump. Take Jon Dixon's joyous 'Belle Isle Bounce', which perfects an uplifting chord progression and a hard steppin' house beat to positively scream good times. Javontte's 'Late Night Love' is similarly slanted towards that cosy, intimate energy the right kind of deep house can inspire.
There's also space for more mechanical explorations, not least from WIlhite and Smith themselves. Working in collaboration, their tracks move with rigid, hypnotic precision even as they twist soul samples or funkified techno synths over long and winding beats. In stark contrast, Marcellus Pittman offers up something more wistful with the loose, dusty bump of 'Everybody Party', coming through with a misty morning roller for when things feel decidedly fluid.
The double-hit finisher comes from Omar-S and Moodymann, the first throwing down a bright and peppy synth-techno symphony, the second weaving one of his inimitable suites of grooves, skits and sidelines that teases as much as it pleases. It's a no-nonsense end to a no-nonsense compilation – no lofty concepts, just an imposing array of Detroit talent and the music they make.
OW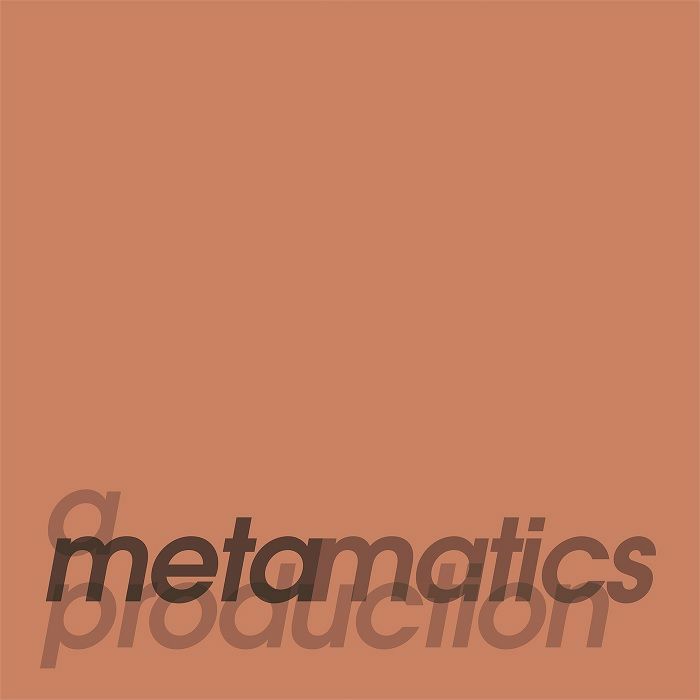 Metamatics – A Metamatics Production (Lapsus)
Lee Norris' hushed legacy in UK electronica has threatened to break through to wider recognition here and there. When DJs attached to the minimal scene – Nicolas Lutz and Saoirse, for example – started cottoning on to the untapped gold tucked away in stripped and slender electronica from the late 90s, it became apparent just how much incredible music Norris had put out over the years. His opening run on Clear deserves to be considered totemic, operating on one of the UK's most important labels and positioned markedly to the left of many bigger 'scenes' of the era (such as electro, minimal techno, micro house).
Quite typical circa 1997, A Metamatics Production was a CD-only album on Clear, which gathered up the strongest tracks from the Ep.01 – Ep.04 vinyl releases. The collection makes sense as a whole album – Metamatics has a light and bubbly demeanour that makes for such pleasant listening music, guiding you through snatches of D&B, plenty of twitchy machine funk and occasional drops of blissful downtempo. The bonding agent is a stylistic rigour, where the drums are finely chiselled points and the synth tones hover like silken sheets in the middle distance.

'Raytrax', the aforementioned junglist piece, deftly dices the breaks and leaves plenty of room for sultry sax, and yet it still sits comfortably next to the squashed, robotic funk of 'Piece It Together' and the snappy, subby house strains of 'Meander'. Distilling the best of the UK soundsystem tradition with the austere circuitry of advanced techno and leaving enough room for a healthy dose of playfulness, Norris caught a wave on that early run. 20 years on, Metamatics sounds utterly un-aged.
OW

Creation Rebel/New Age Steppers – Threat To Creation (Lantern Rec)
Right at the nexus of post punk and dub sits New Age Steppers, one of the first flagship groups on Adrian Sherwood's On-U Sound label. The project, which had a fairly low-key profile for many years, is receiving renewed attention as On-U revisit the entire NAS back catalogue, and so it makes sense this additional delight from those hazy days get a fresh airing.
Threat To Creation originally came out on Cherry Red in 1981, and it's not exactly clear how or why this particular collection came together in the way it did. All that's certain is that Sherwood sits at the centre, manning the desk and working his players through the FX. The early On-U projects were less about defined line-ups and more about different clusters of sound woven together to form albums, although New Age Steppers was largely known as a vocal project with Ari Up from The Slits. Here though, she's conspicuously absent and instead the musicians that fed into Creation Rebel and New Age Steppers bend to the mixer's command.
Truthfully, despite its vague purpose, Threat To Creation wound up as one of the startling highlights of the early On-U Sound days. The riddims are largely versions of cuts from the respective projects' catalogues, but these dubs are some of the most incisive from the era. They may be splashy, distorted and wilfully buffeted around in the echo chamber, but there's also a certain clarity which makes them land. Just check the sharp interplay between the rhythmic elements on 'Last Sane Dream', where skittering hats and choppy guitar licks dart nimbly across the mix.
On-U trainspotters will enjoy the Junior Byles slither that pops up in 'Earthwire Line', while the stripped bare 'Ethos Design' is arresting in its simplicity. Like all great dub, it's the space in the music which affords the mind the means to appreciate the finer details and space out in equal measure.
OW
Mr. Mitch – Lazy Gobstopper:

Mr. Mitch's new album is about laziness. It's chill. Track one, 'Black Majik', is pretty good. It's got a 4×4 kick and an acid bass. But the second, 'Did We Say Goodbye?', is better. It has sub bass and background noise.
Pisstakes aside, this album is clever. It doesn't say outright, but it takes apart the idea of 'lazy' production in dance music, and the all-too-prevalent expectation that quality = complication. The first three tracks are some of Mr. Mitch's most minimal statements to date. Despite their charade of low effort, you realise after playback that he's straddled house, acid, booty bass, and cinematic music in one suave hat-trick.

The album's beauty begins to unravel with 'In The Hills', which is like Mitch's VIP of Ruff Sqwad's grime classic 'Together'. It then segways into the Manga St. Hilare-featuring title track; a drumless war cry about the term 'lazy' as a term of misappropriation. In fact, most of the vocalist-featuring tracks on this album – 'Proud', 'Sleep' and 'Make Time' among them – sacrifice beats post-lazily, and to fabulous sonic effect. 'Burn Down IDM' is sits staunchly in UK Funky territory, and reappropriates the ill-named genre's acid bass in a crossrhythmic banger context. Closer 'Sleep', featuring Social State, perfectly captures that in-between state of dormancy, and is the album's standout. 'Lazy' may have been intended to be about missing the club, but its genuine appreciation for downtime renders it a lot more interesting than your simple rave nostalgia album.
JIJ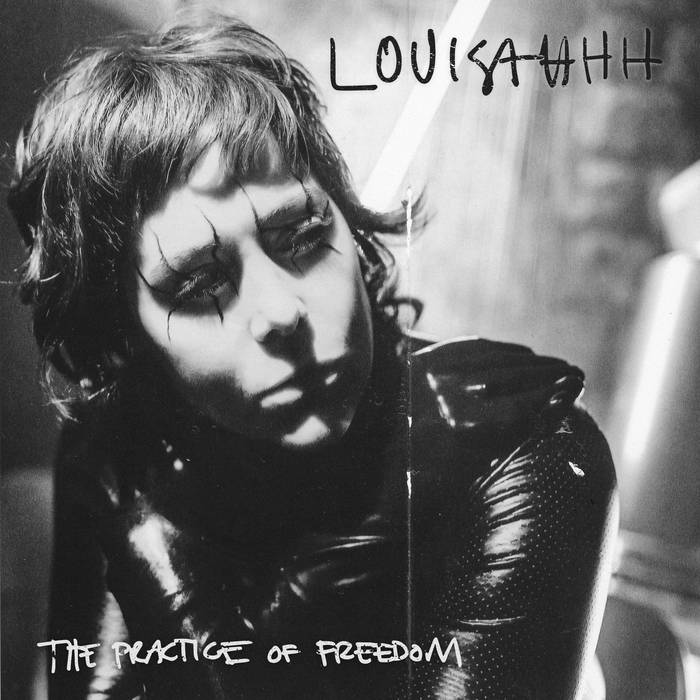 Louisahhh presents The Practice of Freedom – Love Is A Punk (HE.SHE.THEY)
The socio-political potential of dance music has been hotly debated in recent times, but you can't help wonder if naysayers would still question the role beats play in catalysing change if more tunes overtly approached the serious stuff. Enter New York-born and bred, Paris-based, bloody-nosed and emotionally expressive Louisahhh, a champion of LGBTQIA+ rights and no-holds-barred elec-tro-punk-techno that genuinely (and literally) speaks its mind.
Destined to resonate with fans of Patti Smith, The Hacker, Nine Inch Nails, Marilyn Manson and Cabaret Voltaire, among other icons of sound, the album is a place where rock, industrial, elec-tronica, rave and art pop ('Hunter/Wolf') collide in beautiful, powerful chaos. A space where differ-ence is valued and celebrated, and a fitting first full-length album for HE.SHE.THEY, an imprint that has refused to compromise since inception, in turn creating a home for artists to do the same. Like a fairy tale in bondage — dark, twisted, damaged, vulnerable and yet empowering — while clearly one for the self-professed freaks, outsiders and alternatives as oppose to mainstream charts, the real power here is the record's ability to break genre lines and offer something destined for univer-sal adoration.
MH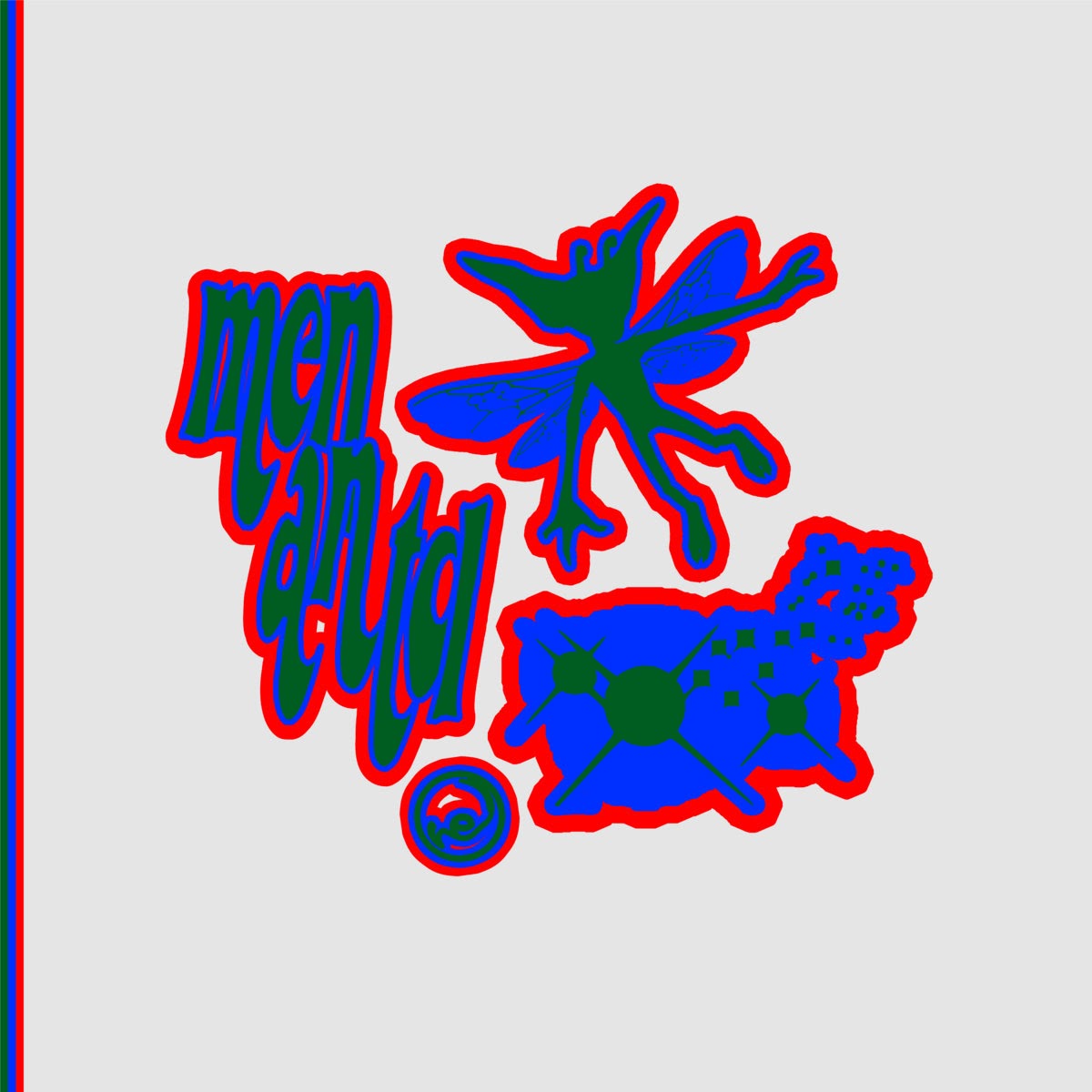 Various – Men An Tol (Eel)

Cornwall's latest and greatest electronic talent collective is Eel, whose boundary-pushing parties in barns and DIY art spaces have attracted an array of performers, from local hardware heads to Aphex Twin himself.
'Men an tol', named after the famous Cornish standing stones, is not their first compilation. But it is their best yet, exploring a more relaxedly mystical, fairylike sound inspired by local legend.
The second-to-first track 'mission d' slowly nudges us towards this exact mood, pitting soft and dreamy vocals against wispy, snappy braindance drums, as well as what sounds like an improvisational electronic harp. It gets much madder from there on, with MAYBELLEENE delivering 'Nyctalopia', an eerie deep-dive into jukey, rattling percussion and a washed-out darkwave bed of vocals.

A standout favourite is Oh Mr James' 'Laughs', which, besides being the Nth homage to Windowlicker we've heard, has far more ridiculous sonic messups and judders than its predecessor, probably courtesy of the artist's modular synth fanaticism. Label mainstay C O N T X T's 'Late Night Stories' seems to shear across the entire sonic spectrum, settling into a deep-headsy dubstep mover of a track ala Phaeleh. Abyssal, industrial techno is achieved on Norah Lorway's 'Flux', preceding a quizzical conclusion on omoo's 'Not Sure Really', which sounds like a cute, swooning party for faeries and magical elves at 140bpm. A cheeky, label-defining compilation from a label-defying collective.
JIJ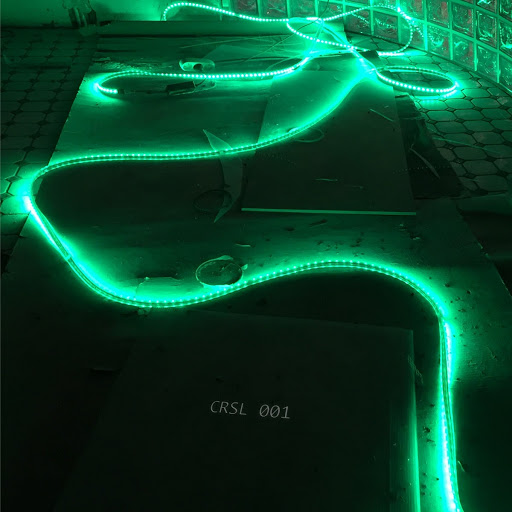 Various – 8 Years of Cakeshop [Carousel]:
In celebration of the legendary Seoul club Cakeshop's eighth year, a new label – Carousel – has been launched along with this new compilation, attracting everyone from the likes of Ase Manual, Scratcha DVA and DJ Python to contribute. Divided into two sides – 'Interational' and 'Asia' – it champions the many sounds to have graced its many floors and hallways over the years – think grime, footwork, jersey club, house and techno, and pop. It especially champions Asian artists on the flip-side, giving prominence to regular club-guiding DJs and producers like Kelvin T, Letta, Y2K92 and Puzzy Stack.

On the 'International' side, we open with a grime-slash-UK bass cut by Scratchclart ('SCATTY') before being quickly thrust into a nu-juke rabbit hole courtesy of Mobilegirl ('Iknowalilfreak'). The vibe and images these tunes evoke are raunchy and unforgiving in their sonic presentation, perhaps alluding to the vanguard club's former incarnation as an illegal strip club. The 'Asia' side is no more forgiving, delving into a starkly underground sound, be it evoked by Letta's knocky garage drums, Yehaiyahan's dryly imploring vocals ('Nothing Left For Me'), Net Gala's relentless club kick smatterings ('You'll Never See Me Lose It'), or Y2K92's laser-focal wonk rhythms and synth twinkles ('The Magician'). This is, overall, a diverse and soulful compilation which does thorough justice to Cakeshop's varied musical approach, both in and beyond club music.
JIJ
This week's reviewers: Martin Hewitt, Jude Iago James, Oli Warwick