New Eurorack module reviews: March round-up
This month's best new Eurorack module releases are all versatile all-rounders, including two radically different synth voices from Neutron Sound and Eowave, plus a modulation powerhouse from Erica Synths.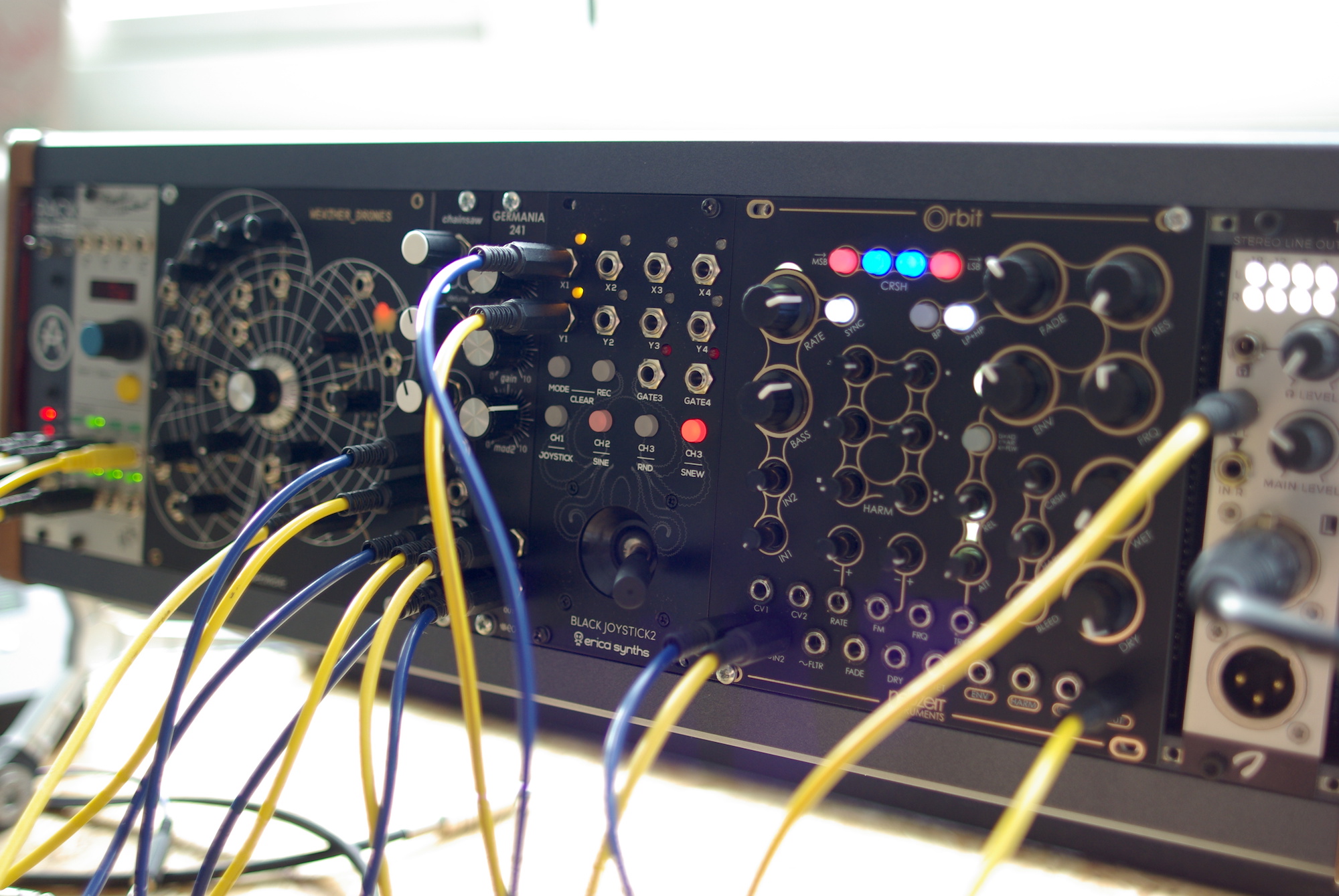 Once again this month, we find ourselves with a batch of new releases that fit by pure chance into a common theme; in this case, it's versatility. Most of the big releases this month are particularly versatile takes on quite simple ideas, from synth voices to modulation to effects.
We start with Neutron Sound's Dust Of Time, billed as a digital stereo oscillator but really a self-contained stereo synth voice in its own right. The downside of stereo oscillators is that you need a full stereo signal path to patch them through, whether that means dual VCAs, pairs of identical filters, stereo processors or whatever else you need in order to maintain the stereo signal right to the end of the chain. It's a process that sometimes isn't worth the effort compared to just keeping things in mono and then adding some width via effects at the end of the chain, but the Dust Of Time makes the effort worth it and simplifies the entire process by integrating envelope generators, sub-oscillators, modulation and essentially all the basics you need to generate stereo synth patches. Excellent value at £267.99, whether you treat it as a standalone voice module or patch it out to other modules and use it as the basis of a bigger stereo setup.
(An honourable mention here to the superb Acid Rain Technology Chainsaw module which has also just come into stock. It's been around for a couple of years but this little digital supersaw oscillator also does stereo in a very different way to the Dust Of Time. It's hilariously good fun for channelling your inner Lorenzo Senni.)
Sticking with the theme of synth voices, the Eowave Weather Drones 1.5 couldn't be much different to the Dust Of Time. It's another self-contained synth voice, sure, but its approach is far more experimental, based around a digital triangle wave oscillator cluster which can be spread to add additional harmonics, wavefolded in particularly savage style, filtered and modulated all within the module itself. You don't need to patch in anything but an output cable to explore the drone functionality of the Weather Drones, thanks to a built-in LFO and surprisingly intuitive single-knob controls for most of the big features. However, you also get a lot of CV inputs to control most parameters, allowing you to expand and build on that basic sound. A pleasingly affordable entry point to drone and experimental synth sounds.
The Black Joystick 2 is one of those classic Erica Synths Black Series modules that looks pretty simple but immediately impresses you with its capabilities. Focusing on the joystick alone is completely misleading here, because the Joystick 2 should really be seen much more as an all-round modulation tool and control voltage source. You've got eight CV outputs spread across four channels, each of which can be controlled via the joystick itself, but more importantly each of the four sections can also carry out a range of additional functions, from LFO generation to recording and replaying movements of the stick. In terms of modulation it's a really powerful all-rounder.
Finally, this month, the Neuzeit Orbit is a multi-effects module at heart, a category where you'd certainly expect plenty of all-round versatility, but one in which there's still room for innovation. The Orbit eschews the typical reverb and echo effects at the heart of most multi-effects and focuses primarily on bitcrushing, harmoniser and filtering. That makes it much more of a colour processor than an ambience generator, and it's an approach which gives it a distinctive feel. The module blends digital elements like the bitcrusher with analogue elements like the multi-mode VCF seamlessly, and you've got CV control over plenty of features, plus built-in envelope generator/LFO and an input mixer with VCAs.
There's a lot of thought gone into making the Orbit usable as well as versatile, with nice features such as separate inputs for 1V/oct tracking of filter cutoff and FM with a dedicated attenuverter for the latter. In terms of adding character, each of the separate circuit elements works nicely when considered in isolation, but what's most impressive is the way everything comes together to give the unit as a whole its own distinctive sound.