Reloop's four-channel mixer offers pro DJ versatility at a friendly price.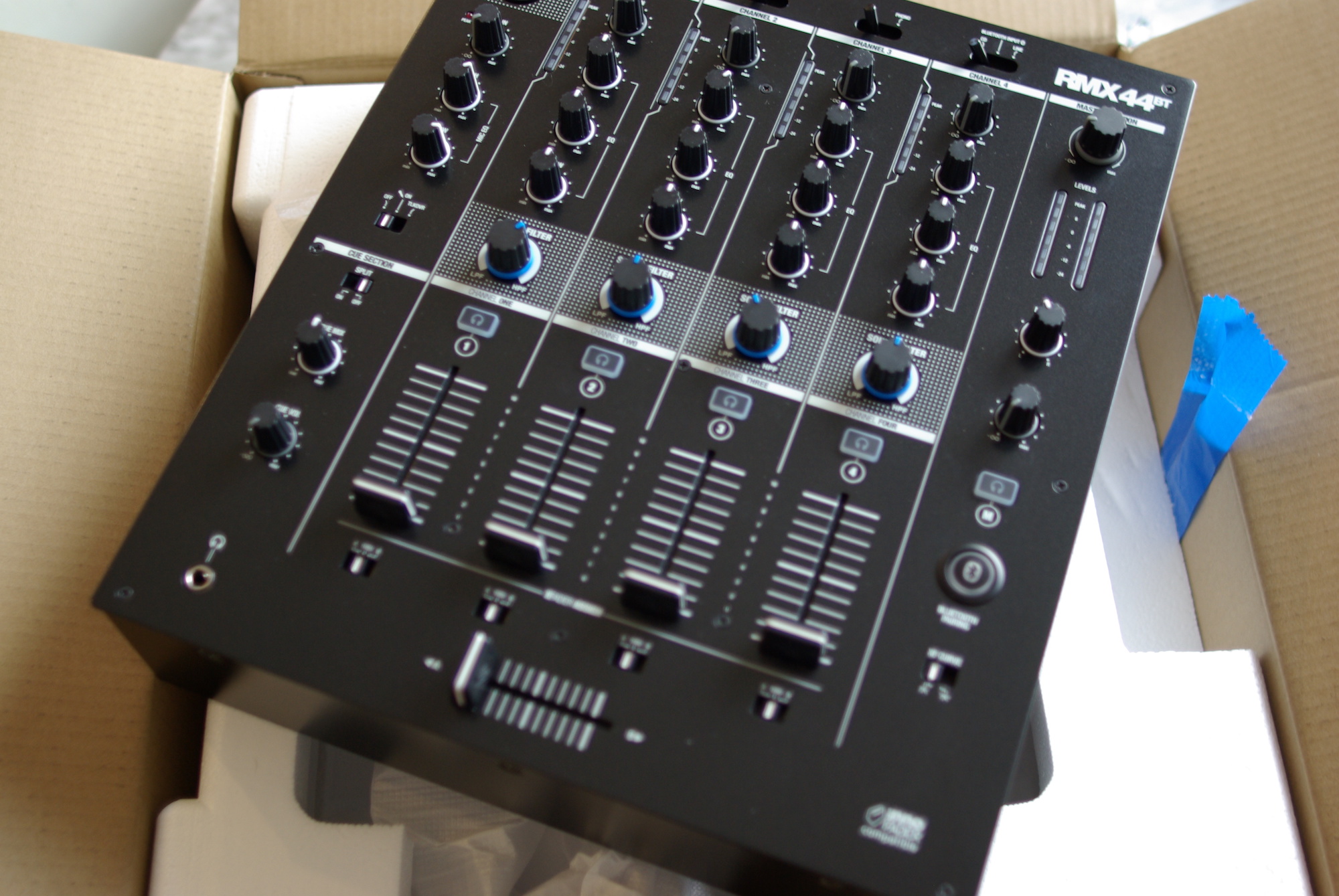 Starting out as a serious DJ has never been cheap. Back in the day, building up a record collection was the most expensive part. Things have changed to some extent at the entry level with the increased affordability of digital DJing, but once you start go get a bit more serious about your craft you're still entering a world where it's not uncommon to spend a few thousand on CDJs, another thousand or two on a mixer, and even more on speakers.
Berlin-based tech brand Reloop was founded in 1996 and quickly grew into one of the leading specialist names in DJ tech. Over its quarter of a century existence, the brand has expanded from basic turntables and mixers to just about every corner of the DJ world, from controllers to headphones. A common theme over that 25 years has been value; you can usually rely on Reloop to offer a lot for the money. That's certainly not to say it should be considered a budget brand or 'cheap' necessarily, just that you can usually expect good value for money.
Enter the RMX-44 BT, a four-channel mixer that does a good job of summing up what's consistently impressive about Reloop products. It's a four-channel mixer with a professional design and lots of nice features. The four channels offer a total of nine stereo inputs plus a mic input, three-band EQ plus high-pass/low-pass filters, plus more advanced pro features such as an adjustable crossfader curve and versatile cueing options. Reloop suggest that it's a bigger brother to the RMX-10 BT, but it's such a big step up in feature set that it's really on a different level altogether. A better comparison is with the old RMX-60, which is a more expensive four-channel mixer albeit with effects.
Build quality is impressively good, with a seriously professional feel to everything, especially considering the price point. The controls all feed solid and tactile, with nice response to the EQ pots and channel faders. Internally, everything's digital, which doesn't make much difference in terms of how you approach using it, but generally helps contribute to a more affordable mixer compared to purist analogue designs. Sound is neutral and uncoloured.  This is a mixer that really doesn't feel far off being a genuine club-level piece of kit, certainly in terms of build and finish if not necessarily feature set. You wouldn't be at all concerned about it being fragile at a house party.
There aren't any surprises in terms of functionality, which is exactly what you want from a mixer like this. The layout is conventional, quick to understand and comfortable to work with: good three-band EQ on each channel, dedicated filter knobs plus clear and intuitive cueing. Reloop have kept it relatively simple in terms of added bells and whistles, limiting things to a simple Bluetooth streaming option. We're always a little bit sceptical about Bluetooth connectivity being presented as a pro DJ feature because the compromised sound quality doesn't lend itself to serious use in a club setting, and it's hard to see why you'd want to play music from a streaming device rather than a turntable, laptop or media player in that context. However, the reality is that a lot of these mixers are likely destined for bedrooms or home DJ setups, in which case the convenience of being able to quickly stream music from your phone through your DJ speakers does make a lot of sense. In this instance, it's quick and easy to use, and adds a bit of versatility.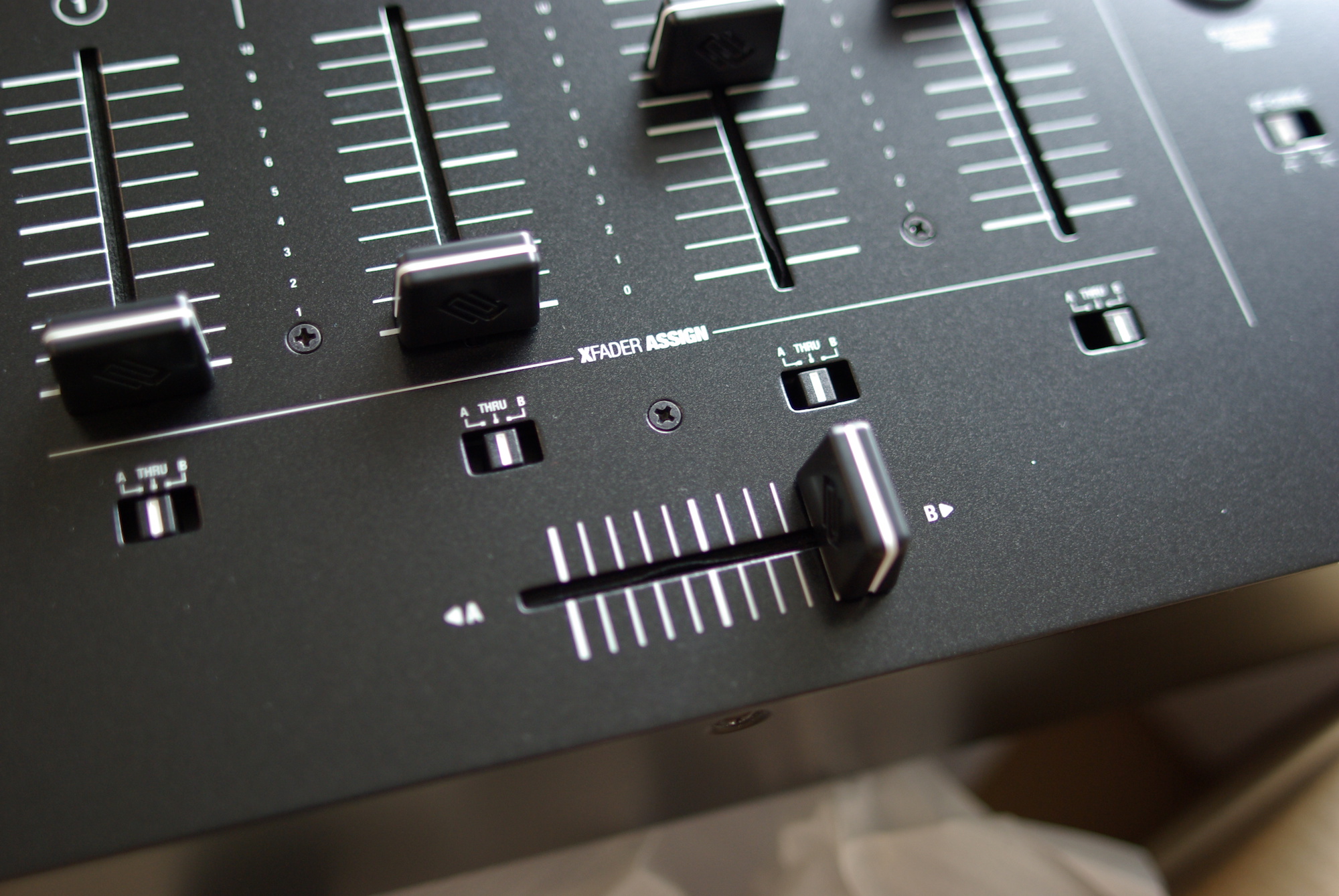 The RMX-44 sits at an interesting point in the mixer market. It's expensive enough that you need to be relatively serious about DJing to consider it, but also notably cheaper than some similar offerings. Stepping up in price, you've got the excellent Allen & Heath Xone:43, which is an analogue mixer for the sonic purists and benefits from A&H's excellent filters. The next step up would be something like the Pioneer DJM-750 MK2, another digital mixer but also offering built-in effects. It's certainly more versatile than the RMX-44, but it's getting on for three times the price.
Are there compromises with the RMX-44? Yes, but nothing that ruins the experience. The obvious absence of any effects will put off some potential buyers, but plenty don't use effects anyway. The external 'wall wart' power supply isn't quite as nice as a 'kettle lead'-style IEC connection and internal power supply, but it's not uncommon at this price point. Overall, the compromise between large-format multi-channel approach and fancy features is cleverly considered. For those making the step up to a more serious level of DJing, the RMX-44 offers huge value for money.
Greg Scarth
More info/buy