Reading/Leeds festivals are definitely on, say organisers
"C'mon you fuckers" adds Liam Gallagher to official confirmation that Reading and Leeds festivals are on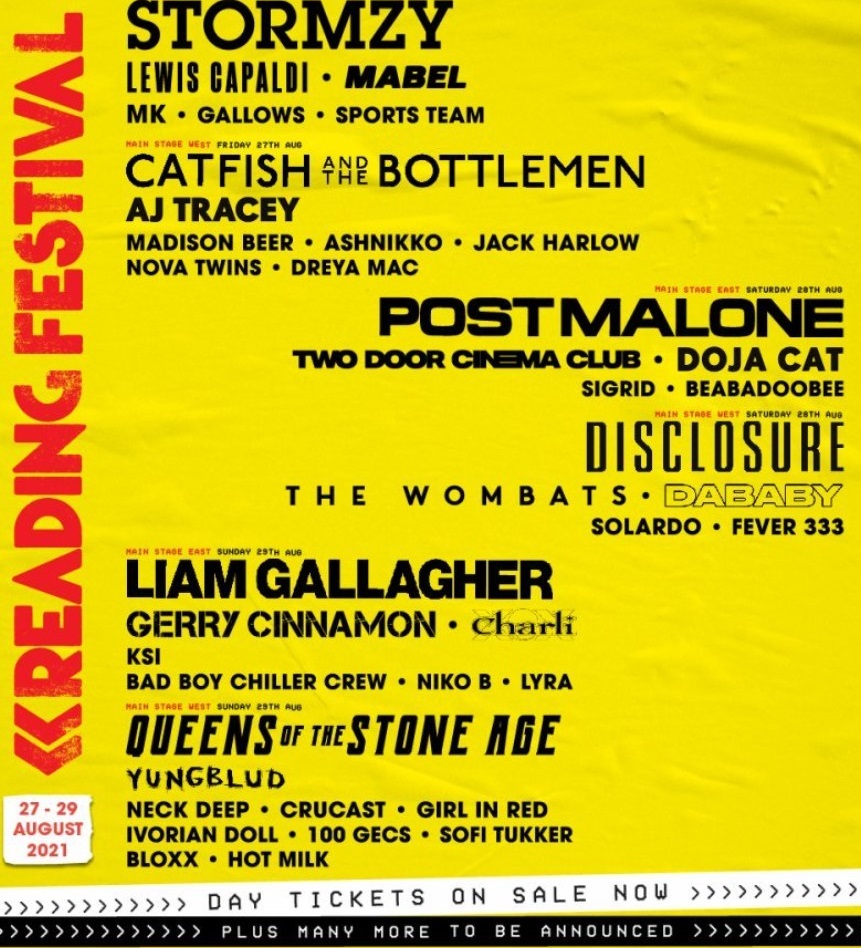 The organisers of Reading and Leeds music festivals have confirmed via Twitter that both will take place this summer. Having previously been cancelled last year due to the COVID-19 pandemic, they will take place between August 27 and 29 2021.
It is the first major festival in the UK to announce a go-ahead in 2021. "Following the Government's recent announcement, we can't wait to get back to the fields this summer. LET'S GO," said the organisers on Twitter.
The new go-ahead comes after the Government announced that it will lift all restrictions on social contact by June 21 at the earliest, allowing pubs, nightclubs, venues and festivals to reopen.
Both festivals will return to their usual sites; Reading at Richfield Avenue, and Leeds at Bramham Park.
Stormzy, Liam Gallagher, Disclosure, Charli Xcx and 100 Gecs are all on the scheduled lineup for Reading festival, posted on its website.
In response to the announcement, Liam Gallagher said in excitement, "c'mon you fuckers":
Send us your Setlist / Wishlist and I'll see what I can do for youse can't wait to see all your little happy faces peace n love LG x

— Liam Gallagher (@liamgallagher) February 24, 2021