Label focus: Slow Dance talks fifth annual compilation, boat party beginnings, label ethos and upcoming releases
WHAT'S THE NAME OF YOUR LABEL, AND WHO RUNS IT?
Slow Dance. It's run by a core team of three, made up of myself (GG Skips), Maddy and Darius. Then there's an assembly of other producers, filmmakers, A&Rs, managers, and artists, across multiple mediums, which in some ways co-runs as a collective model.
WHEN & WHY DID THE LABEL START?
The name 'Slow Dance' came from a subversion of slow 'dance music', which I felt was the main genre of music people of our age were listening to. It was a different kind of dance music, for the afters, for bus rides home; heavily influenced by the likes of Burial and the third wave of minimal garage music, with what people like Jamie xx and Caribou were doing at that time.
It came from there not being much support for people just turning of legal age – 16, 17, 18 year olds. We wanted to give a platform to them that wasn't as scary as the industry seemed, coming from people their own age. Like a bridge between doing stuff DIY in your bedroom and being able to show it to the world.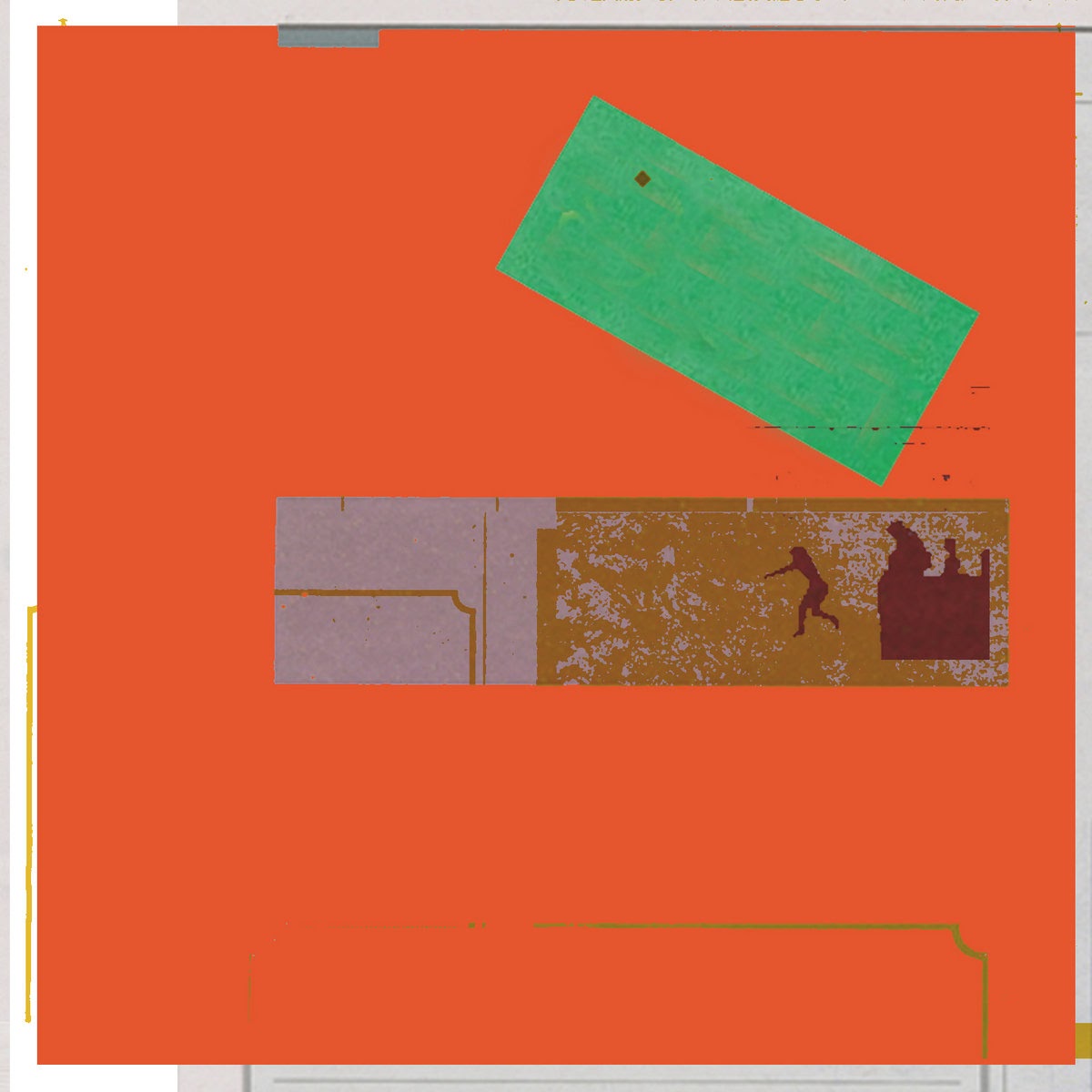 Slow Dance '20 cover art
We started a party series for these kids, who had nothing to do in London, but wanted to ingrain themselves in an underground community. Our first party was really to launch a zine written in our sixth form art room, in which a group of us were writing about creative culture in London, and we did it on a boat. It was the first show of the band Sorry – who are now signed to Domino, who I now perform with – as well as Dead Pretties and Park Motive. It was just a great time on this boat in Greenwich.
Then the second one we did was a 500-person party in this warehouse in Fulham, which we managed to hire, and they thought we were doing an actual slow dance, like a sit-down dinner. They only hired one security guard who was pretty shocked at the whole thing. That was amazing, we had two speakers just on the floor, and it was Jude Woodhead's first show alongside Ben Ra, Minus Kendal, Angel Hunt and Lou Venturini.
After those parties, the natural progression was just to release music by people who were playing our shows. We started our yearly compilation series, of which we're now into our fifth edition. It was a chance for people to have a release with a team working to promote and push it. We always invited artists to look at the weirder tracks on their catalogue which may not have fit into their normal release schedules. Maybe being experimental within one's own genre and sonic environment is a better way of putting it.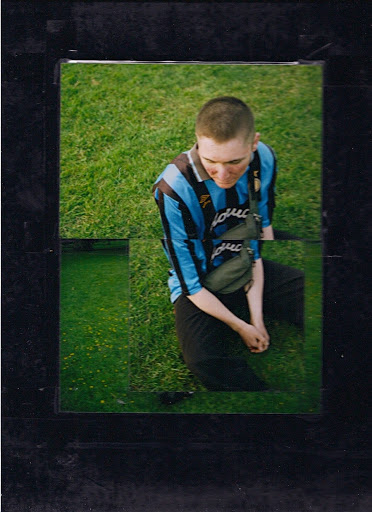 Saint Jude / Jude Woodhead, 2019
GIVE US A BRIEF SUMMARY OF WHAT YOU'VE RELEASED SINCE THEN….
Well, we started out releasing solo material for people in groups who had their own vision. Tracks from Lottie from Goat Girl, Asha from Sorry, Patrick from Deathcrash. And in that same vein, bedroom producers like Hambling (soon to be known as Terror Peaks) and then Jude Woodhead, whose music we continued to release as Saint Jude. And then Glows stuff, which is sort of bus-ride-home dance music.

We signed a global distribution agreement with Believe music, along the way. Shoutouts to Lauren Coggins, our label manager at Believe who works relentlessly! We started releasing experimental bands and live musicians too, such as James Martin, Great Dad and Lynks. There was a shift at one point where we felt like we were starting to build an infrastructure we were happy with. So we started reaching out to artists we loved outside our immediate circle, such as Uma in Barcelona, as well as Comfort who are from Glasgow (who we are super excited about).

WHAT QUALITIES ARE YOU LOOKING FOR IN THE MUSIC YOU RELEASE?
For me, it's someone subverting the genre in which they're in. Or someone who clearly has no concept of genre, and are projecting a singular vision which could only come from them. When we started, we really believed in solo musicians. With solo acts, there's a real exploration of the self – which, sure, can be diluted in a band format – but we really look for individual characters who are just clearly passionate about creating a music style which is just off the cuff of anything else that's coming out. Or, which responds to stuff that's coming out, but in a different way.
A lot of it ends up being electronic and dance music, because when people are producing on their own they tend to opt for DAWs and synth-based music. The great thing about dance and electronic music is that it gives anyone a chance to craft their own sound. It has limitless possibilities through things like processing, synthesis and sampling. We've sort of ended up on the cross section between post-punk and electronic. That's the music which seems to have come out of our scene in the last three years.

LA Timpa at Studio 9294
WHAT KIND OF VISUAL IDENTITY DOES THE LABEL HAVE (ARTWORK, VIDEOS ETC)?
Starting as a zine meant it was always incredibly motivated by visuals. Our original visual reference – when Slow Dance was more of a collective between us and Isobel and Kit Whalley Payne – was Blast by Wyndham Lewis from 1914. I'm also influenced by a lot of African art and various print methods. Dada, Futurism, and the Fluxus movement too.
The concept of Slow Dance spills into the visual element of it quite a lot. One initial idea for the entire label was the idea of collage. Collaging together different elements, be it musically, visually, sculpturally. I think sampling and genre crossover is in itself a form of collage; bringing together disparate elements to create a whole vision.
WHAT'S BEEN YOUR BIGGEST SELLING RELEASE TO DATE? TELL US A BIT ABOUT IT AND WHY YOU THINK IT WAS SO POPULAR.
We were blown away the support and love Uma's 'Bel-li' got, I think her EP chimed perfectly with the mood at the time. She's a singular artist, who has her own vision and executes it seamlessly. She's a perfect example of a modern subversion of folk.
We've seen Saint Jude's catalogue grow month to month since first release, his debut EP was released over a year ago and its been great to see the amount people discovering the work and connecting with its constant growth.
NAME ONE RELEASE THAT YOU THINK DESERVED TO GET MORE ATTENTION THAN IT DID
I would probably say the James Martin album, Good Dog, Bad Dog. It's got a real cult following within the London scene. A lot of people who have worked with and listened to him understand his genius. It's this mixture of operatic traditional sounds with very modern experimentation. It's not experimental in the way you'd imagine experimental music to sound. It's got an incredibly singular vision. He's a genius.

IF YOU COULD SIGN ANY ARTIST, ALIVE OR DEAD, WHO WOULD YOU CHOOSE AND WHY?
Dean Blunt / Hype Williams – drop us an email if you're reading this.
WHICH OTHER LABELS DO YOU ADMIRE AND WHY?
One of our favourite labels is Muscut. Two years ago we invited them for a showcase in London at Studio 9294. They're a Ukrainian hauntology label who deal in really interesting angles of hauntology, like dub, tape-oriented and hazy stuff. It's really interesting hearing that coming from an Eastern European country. It seems almost Californian in its approach. We did a show with them and a load of London musicians and it was really interesting to see that contrast.
Let me shout out a few of our friends too. We work a lot with Untitled (Recs) who are doing amazing things with underground artists in London, like Famous, Jerskin Fendrix and Horsey. Then Spinny Nights from Bristol, they're doing amazing stuff with Robbie & Mona who we're big fans of. I love Where To Now and Sad Club Records too.
Also our international partners tmwrk records and Missing Piece in the states!

Chillera (Muscut) in the Slow Dance office
WHAT CAN WE LOOK TO FROM YOUR LABEL NEXT?
We're trying to start our midnight movie club, at our venue Slow Space, which we're going to reopen when COVID is over. We've got a few LPs coming too, which I can't say much about really. We've got an amazing EP from Aga Ujma, who's a Polish singer and musician who plays Indonesian gamelan and other instruments.

Photos by Ella Harris, Tyra Enchill, Kit Whalley Payne
Slow Dance 20', Slow Dance's latest annual compilation, is available to stream and buy here
Jude Iago James