Label profile – Youth Sounds
From punk bass god with Killing Joke to Orb collaborator and super producer, Youth has done pretty much it all. Here he tells us all about his Youth Sounds label himself

WHAT'S THE NAME OF YOUR LABEL, AND WHO RUNS IT?
Youth Sounds. I run a lot of it, along with the label manager Renato Roversi. There's also Richard from Cadiz Records who licenses some of it, he kind of runs that side of things. It's a little unusual but it seems to work OK.
WHEN & WHY DID THE LABEL START?
I've always loved doing record labels. My main motivation to start Youth Sounds, though, was to commission music I wouldn't have otherwise been able to do. My earlier labels were very niche; Dragonfly, for example, is more electronic dance. I found myself thinking: I've got all these other projects which are so eclectic, and don't really fit those niche label bandwidths – I could start a label which casts more of a broader stretch, but still retains an identity. It's a passion project.
Of course, when I'm in London I've simply got a lot of young artists coming through, I'm not short of people making music. So that's another reason. There's just so much music going on.
GIVE US A BRIEF SUMMARY OF WHAT YOU'VE RELEASED SINCE THEN….
A collaboration between myself and Nik Turner, 'Interstellar Energy'. Then there's my solo album, which is called 'Spinning Wheel', and it's the first solo record I've made as a singer-songrwriter. I've written all the songs, and play all the instruments. It's got a psychedelic pop feel, and it's all made up of songs I wrote over the last 10-15 years, but it still feels like I'm putting out my first album. Putting out music with lyrics, I've not done that before. I'm known for my production, but this is in a Neil Young, Leonard Cohen sort of vein, like something you'd hear on Creation in the 80s. I'm a little bit anxious to put something out there that's that naked. I've spent 34 years encouraging other artists and lyricists, though; I figure it's time I put my money where my mouth is.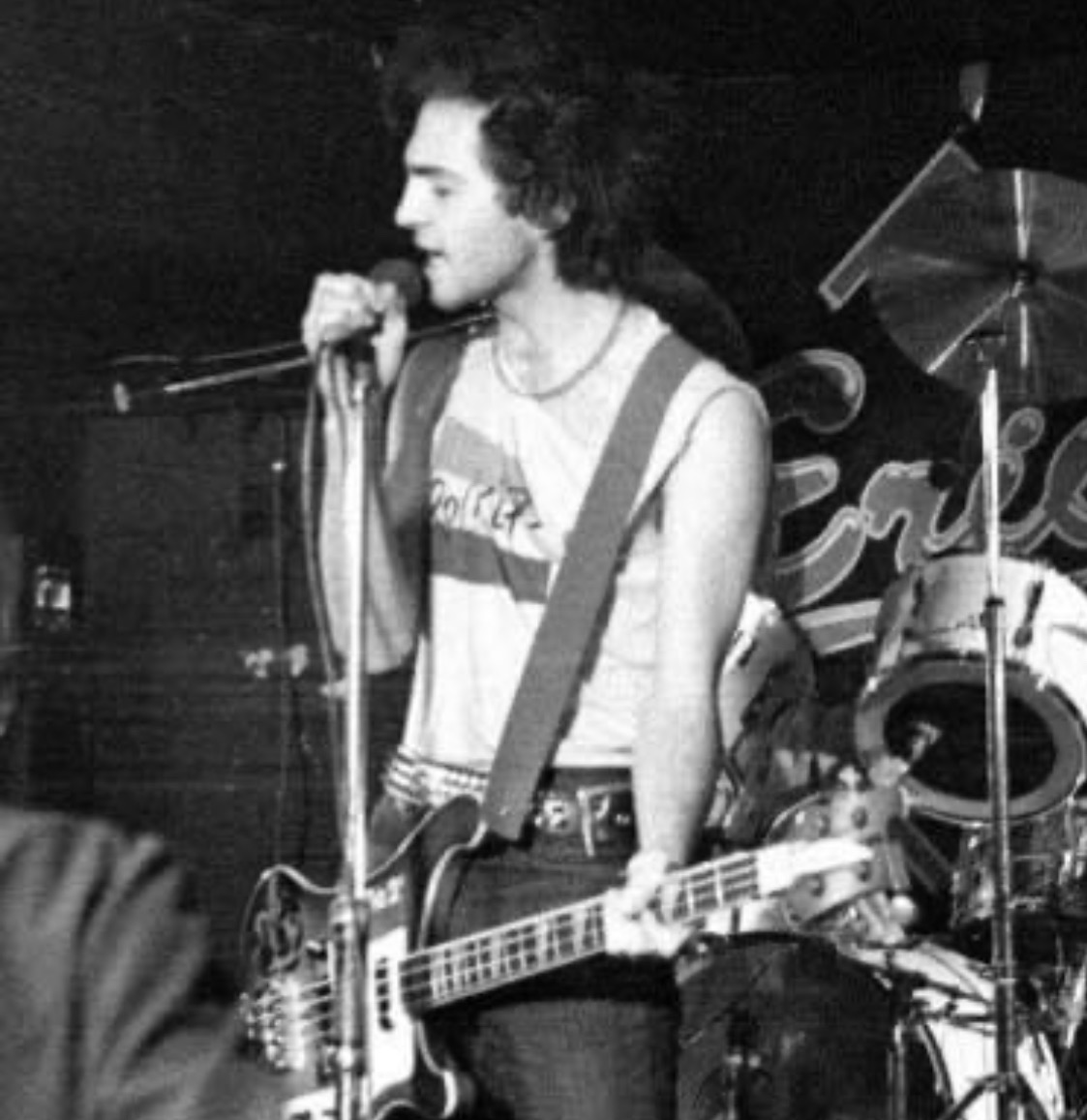 WHAT QUALITIES ARE YOU LOOKING FOR IN THE MUSIC YOU RELEASE?
It's got be a little visceral, courageous, fearless, edgy, and beautiful. All those things.
WHAT KIND OF VISUAL IDENTITY DOES THE LABEL HAVE (ARTWORK, VIDEOS ETC) ?
I've painted all the album artwork for the releases, apart from Alex Paterson's Chocolate Hills. It's pretty eclectic. A little edgy, but very dynamic. Depending on each artist, it has its own look. It doesn't have its own generic look, like my ambient label. I was really influenced by the ECMEuropean jazz label and the aesthetic of their sleeves. They often end up a bit more psychedelic and cosmic, especially Nik Turner's covers.
WHAT'S BEEN YOUR BIGGEST SELLING RELEASE TO DATE? TELL US A BIT ABOUT IT AND WHY YOU THINK IT WAS SO POPULAR.
Radical Dance Faction (RDF) has done very well. We're well into our second pressing of their album Daydream Dystopia. I suppose the biggest, too, will end up being Youth meets Jah Wobble – Acid Dub Punk Apocalypse. We managed to license an upcoming 12" compilation to an American label as well. All I can say is, it has an unusual collection of artists, and kind of post-punk-meets-dub-meets-electronic feel.
NAME ONE RELEASE THAT YOU THINK DESERVED TO GET MORE ATTENTION THAN IT DID
All of them. But Nik Turner particularly, 'cos he's a grand old wizard of psych.
IF YOU COULD SIGN ANY ARTIST, ALIVE OR DEAD, WHO WOULD YOU CHOOSE AND WHY?
Jimi Hendrix, for obvious reasons. Closely followed by Bob Dylan and John Lennon.
WHICH OTHER LABELS DO YOU ADMIRE AND WHY?
Well, I grew up on Island Records. I love so many labels, though. Reggae labels like Trojan and Treasure Isle, early rock n' roll ones like Sun, electronic labels like Underground Resistance and Kompakt. When I get into a label I commit, I check out everything. There's quite a few that really blew me away over the years. Things like 4AD; not just the music, but also the aesthetic. R&S.
I collect a lot of vinyl. A lot of ECM, a lot of Blue Note. The thing is, having worked with labels for years and years, I know how little the rewards are. You often don't sell many records. It's difficult keeping up relationships with the artists too, because you're not selling many records, and artists are pretty ruthless. It's an uphill battle. But being able to facilitate the artists' work, and present it and put it out in a way that has integrity – that enhances people's lives. It's a good feeling. And the ones you don't sell also feel good, because the niche collector who ends up buying them ends up happy as well. I can't think of any greater pleasure than putting out a record.
WHAT CAN WE LOOK TO FROM YOUR LABEL NEXT?
Some exciting new collabs. The Gulps – a great multi-European punk band – we're just trying to sort distribution for their album.
Vivien Goldman's Next Is Now is coming out too. She's been my mentor for years. That's her first album, so getting her out of the cave was a great buzz. She's very edgy.
Click here to see more of Youth Sounds' releases or here for distribution details.