Aimed at simplifying the process of mixing a range of different music, the FLX6 is a new departure for the industry-leading DJ brand.

Should DJing be easy or hard? It sounds like a trick question, but there are still some who believe that the convenience of modern DJ controllers is somehow cheating. If you prefer to mix on obscure 1970s turntables and a hand-built rotary mixer, that's entirely fine, but others simply want to make the process of playing music as simple and pain-free as possible. With the new DDJ-FLX6, Pioneer aim to do exactly that.
This is the first DDJ model to feature the FLX suffix, apparently representing the flexibility of the controller when it comes to mixing music of different styles and tempos. In Pioneer's words, it allows you to 'flex your boundaries', or in other words to jump quickly and easily between different types of music. There's also a new approach to scratching, allowing simple scratch-style effects without the learning curve of traditional scratch techniques. We'll come back to that, but first let's look at the basics.
There's a consistent design philosophy across DDJ controllers and the FLX6 follows in the family tradition. It's a four-channel controller designed for Serato DJ Pro or Pioneer's own Rekordbox software, and you'll immediately be familiar with the layout if you've ever used other Pioneer DJ gear. There are hints of DDJ-400 and DDJ-800 to the design, but it's subtly different: four-channel mixer section in the middle, flanked by a pair of jog wheels, each with a bank of eight pads and a relatively short tempo fader.

The basics of mixing with the FLX6 are standard stuff, so we don't really need to spell out that Pioneer have pretty much nailed the fundamentals of mixing at this point: if you've used other Pioneer controllers or CDJs before, your skills will all cross over to the FLX6. If you're a newcomer, learning on the FLX6 will allow you to jump onto any other Pioneer gear and mix immediately.
What's unique to the FLX6 are the new 'flexible' features aimed at jumping between different styles and tempos: Merge FX, Jog Cutter and Sample Scratch. The Merge FX section is the most radical new option for the FLX model. Activated by its own dedicated controls to the top right of each jog wheel, Merge allows you to create transition effects with hands-on control in real time. Meanwhile, Jog Cutter and Sample Scratch are two different takes on scratch-style effects, with the Jog Cutter allowing for quick scratch sounds without the need to touch the crossfader, and Sample Scratch allowing you to load up custom samples and scratch with them. Both are easier than 'proper' scratching but create good sounds with ease; it may not impress serious turntablists, but that's not really the point. The big jog wheels help here too. They're the same size as those on the brand's flagship CDJ-3000 player, with a good feel for scratching as well as other jog functions.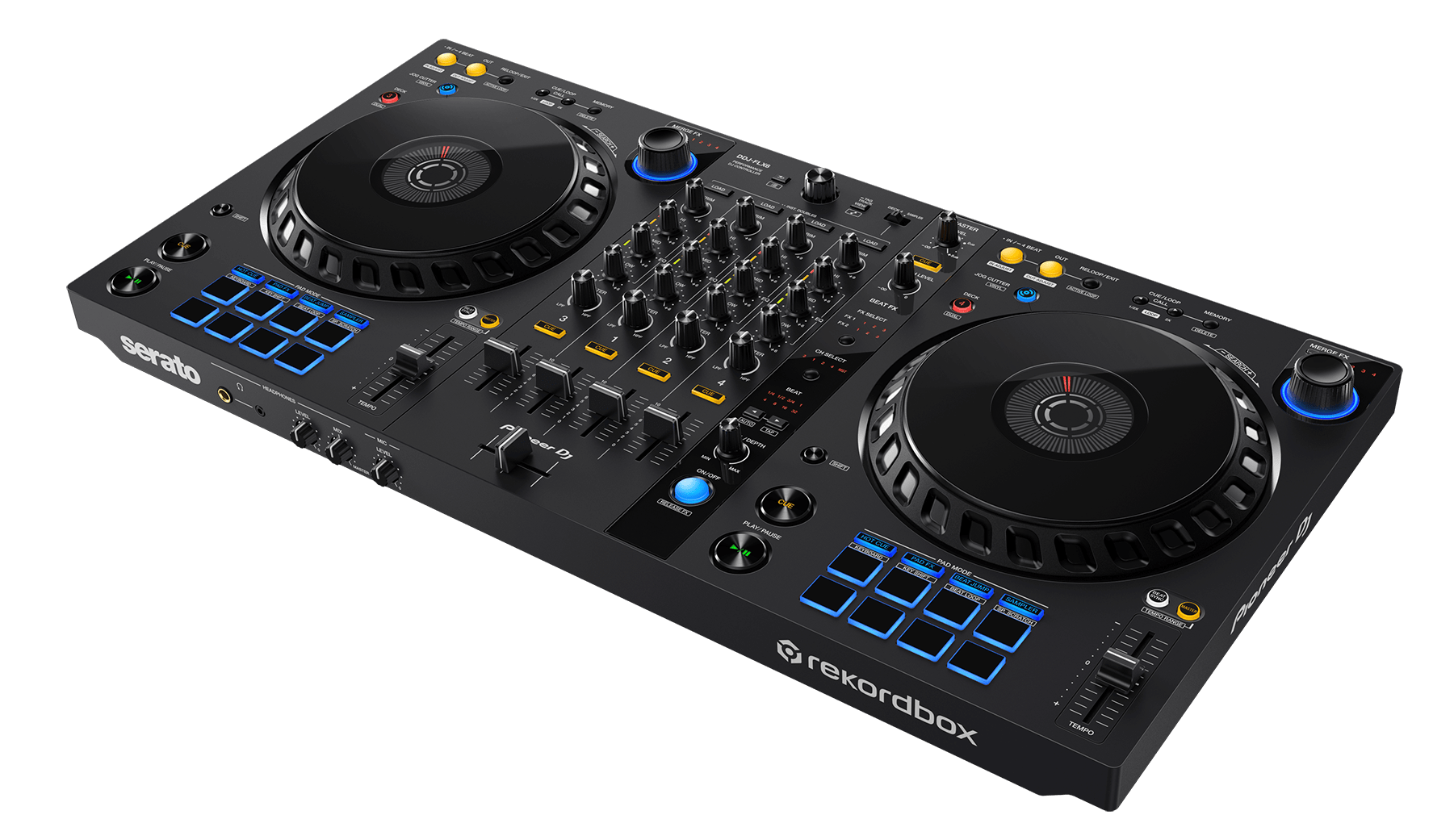 In terms of who it's designed for, the FLX6 clearly isn't aimed at hardcore DJs who play one type of music in their sets. There are plenty of other DDJ controllers and CDJ players in the Pioneer range for that approach. Instead, the FLX6 feels most suited to those who play a range of . If you're a party DJ or even a wedding DJ who needs to suit a range of musical tastes in a set, the FLX6 would be ideal; if you're fielding requests for Rihanna one minute and Harry Styles the next, the FLX certainly simplifies and smooths that process of leaping around between genres and tempos.
No doubt there will be some purists who dismiss the FLX6 on the grounds that it makes things too easy. That's fine. For the rest of us, Pioneer have made DJing a little bit easier once more, which can only be a good thing.
Greg Scarth
More info/buy