Gemini's new entry-level mixer makes the ideal starting point for anyone getting into DJing.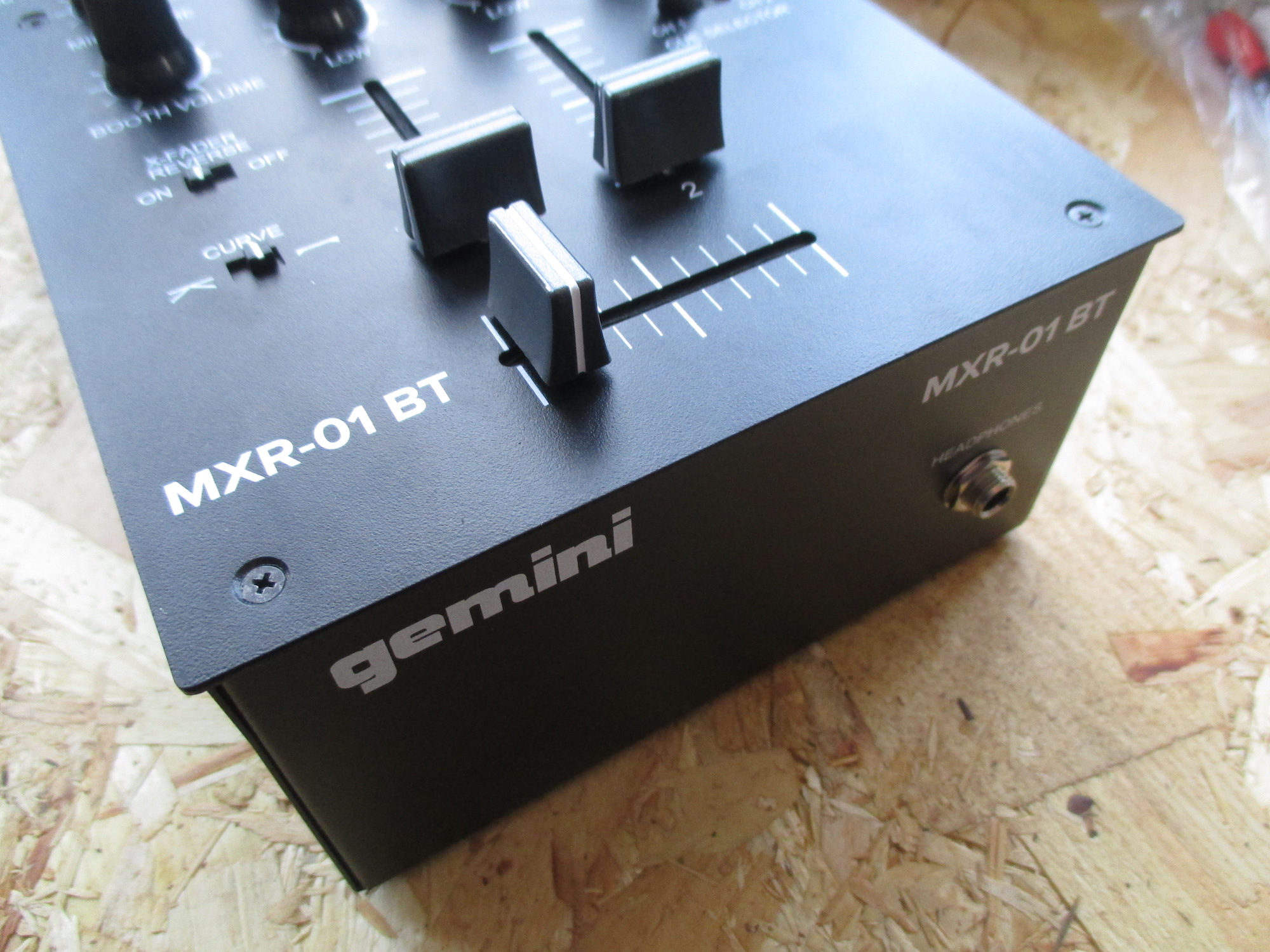 We've been spoilt for choice with high-end DJ mixers this year, from the Pioneer DJM-V10 and DJM-S11 to the ARS Model 4100, but it's important not to forget that almost every DJ starts with something a little more affordable. Gemini have always been a reliable source of entry-level DJ gear, and their new MXR-01 BT is another good example. Designed primarily for newcomers to DJing, it's an affordable way to connect your turntables and/or media players, or a good way to add proper hands-on mixing control to DJing software (with a suitable audio interface).
The MXR-01 BT is a simple but well-built two-channel mixer with three-band EQ, line level and phono (turntable) inputs on both channels, Bluetooth input but not much else in the way of bells and whistles. There are no effects or anything like that, but you do get a microphone input and decent cueing and monitoring options to help with your mixes. What's impressive is how the little MXR does an impression of a much more expensive and professional model. It's got a logical, standard layout to the controls and an approach that will help you to learn to DJ and give you a familiarity with the operation of most DJ mixers.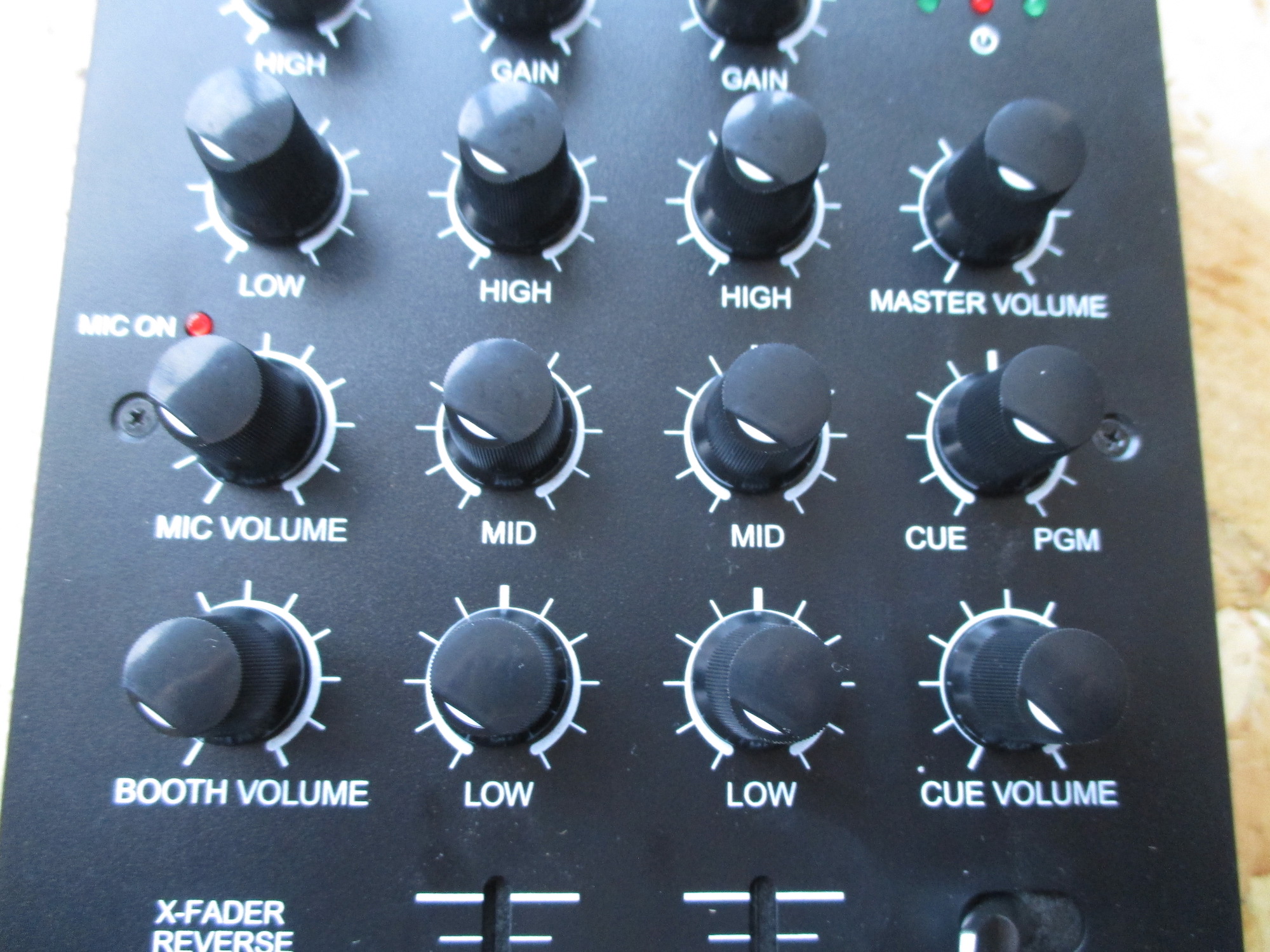 It's a more versatile mixer than you might expect at this price point, too. Full three-band EQ on each channel gives you the option to blend and get creative with frequencies more easily than you would with the two-band EQ often found on cheaper mixers. Likewise, the inclusion of a crossfader reverse switch and adjustable curve means you can experiment with scratching. It's not an out-and-out scratch mixer by any means, but that kind of versatility is highly valuable when you're just starting out as a DJ and developing your own personal style.
The BT in the name of the product signifies that this mixer is equipped with a Bluetooth receiver, allowing you to stream music directly from Bluetooth devices like phones and tablets. Gemini and other mixer brands usually seem to hint that this is so you can mix music from your phone as well as turntables and media players. However, we've always believed it's best used simply as a quick and easy way to stream music, whether it's sticking on a mix to listen to through your system in a bedroom studio setup, or streaming a playlist at a party before the DJs start. Bluetooth sound quality is never as good as a proper physical connection such as a simple aux cable plugged into your phone's headphone socket, but the whole point is really convenience. We think that's a decent benefit in its own right, and we can see why it will appeal to a lot of potential buyers.
Are there any weaknesses? Not as many as you might think. The time and money has obviously been spent where it matters, with good sound quality, a nice feel to all the controls and reasonable build quality thanks to a basic but sturdy metal case. It's good to see the option of balanced ¼-inch master outputs on the back panel, along with separate booth outputs so you can hook up a monitor to hear yourself properly when playing in more crowded environments with speakers facing away from you towards a dancefloor. All in all, it's a good example of how much you can get for your money these days at this lower end of the market. A mixer like the MXR-01 BT isn't intended to blow you away with exotic features or world-beating sound quality, but it does all the basics very well indeed. As such, it's all you need to get started on your DJing journey.
Greg Scarth
More info/buy