Compact, simple and user-friendly: is the EvermixBox 4 the best way to record DJ sets? Greg Scarth checks it out.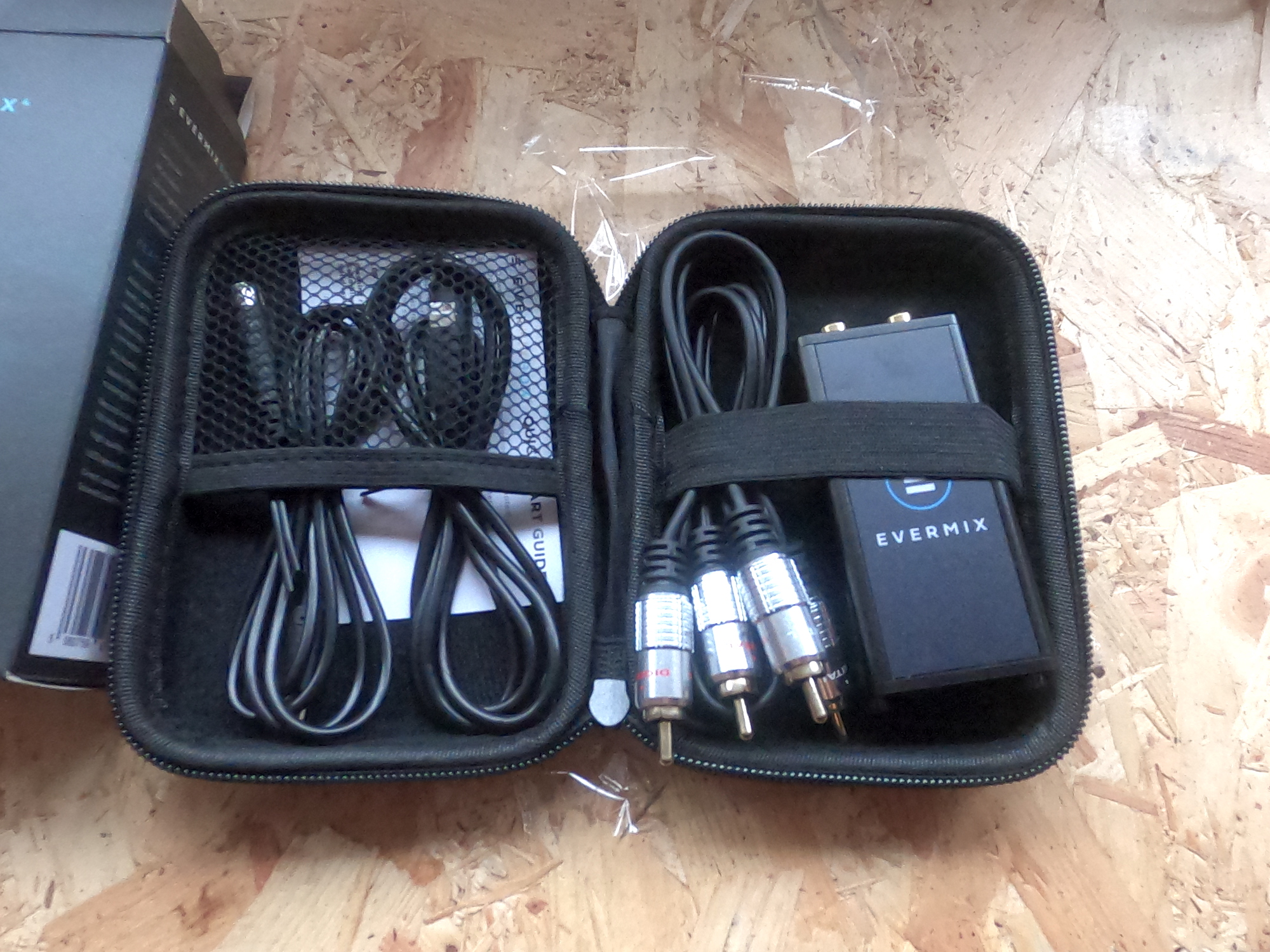 The EvermixBox 4 is an evolution of the old EvermixBox 2, which was already a popular and effective way to record DJ sets, regularly seen in DJ booths and endorsed by the likes of Roger Sanchez and Gorgon City. Essentially a compact, mobile audio interface, the EvermixBox allows you to get audio into a phone or laptop, which you can then record using a dedicated app and archive, edit or share as you wish. If you're wondering why the London-based brand appear to have skipped the EvermixBox 3, it's because the numerical suffix actually refers to the number of channels rather than a version number; the 2 only recorded a mixer output in stereo, whereas the 4 offers you the option of recording the noise of the crowd in stereo in addition to your mixer output (or at least it will when life returns to normal and crowded clubs become a thing again).
In my case, I tested the unit with my iPhone, which seems to me to be the most logical way to use it. If you're going to the effort of using a laptop to record mixes then you're not really getting the full benefit of the EvermixBox's portability, compactness and user-friendliness when combined with the dedicated Evermix app (iOS or Android), although it will still do a good job. The unit is small enough to fit in the palm of your hand and weighs hardly anything, making it convenient and user-friendly for tucking into your record bag or even just a pocket. As far off as heading out to play gigs, radio sets or parties might seem for most of us right now, the EvermixBox is ultra-portable and clearly designed with the demands of travelling DJs in mind. In practice, you'll probably want to keep it in the included carry case, a neat, stiff-sided little black pouch that also includes a stereo RCA cable to hook up to the DJ mixer, plus a mini-DIN to Lightning cable for iPhone/iPad connections and mini-DIN to USB-C for Android devices and laptops.
Recording with the Evermix app is easy: just hook the box up to your mixer's line output and it's just a matter of tapping a couple of buttons to get started. Evermix recommend using your phone in airplane mode to avoid interruption, and there's also the clever option of charging your phone through the EvermixBox (via a USB cable) in order to avoid running out of battery while recording. Sound quality is very good, with the option to record in WAV or MP3, but what's most impressive about the EvermixBox is its simple and straightforward approach to just about every aspect of the recording process, from the automatic level control that avoids clipping, through to instantly sharing mixes via SoundCloud or Mixcloud, saving them to cloud-based storage or editing and automating the balance of crowd noise to mixer output.
There are plenty of other ways to record sets, from standalone recording devices to laptops with high-end audio interfaces, but the EvermixBox 4 strikes a nice balance between sound quality, ease of use and portability. It's also great value for money, which is a bonus. At this price point, it's very hard to beat.
Greg Scarth
More info/buy