Omnitronic's DJ-focused EQ allows you to shape and sculpt the balance of tracks. Greg Scarth finds out how it can help improve your mixes.
Broadly speaking, there are two schools of thought when it comes to mixer design, perfectly demonstrated by two models we've reviewed recently. On the one hand, Pioneer's flagship DJM-V10 takes the idea of 'more is more' to extremes, throwing every conceivable feature into the pot and delivering a tech-focussed all-rounder that does just about anything you can imagine. On the other hand, purist audiophile mixers like the ARS Model 4100 go in the exact opposite direction, paring the design down to the bare essentials, with a focus on sound quality above all else.
The only significant weakness of the latter approach comes when you're playing music that needs a little more help. The V10's per-channel compressors and versatile EQs allow you to boost the dynamics and tweak the tone of older tracks or weaker vinyl pressings, which can often fail to match the sound quality of more modern recordings. If you're using a simpler mixer, you might struggle to make these tracks sit nicely in your mix, which is where Omnitronic come in with the EQ-25 MK2, a five-channel stereo EQ designed to sit on the output of your DJ mixer and allow you to control the tone and frequency balance.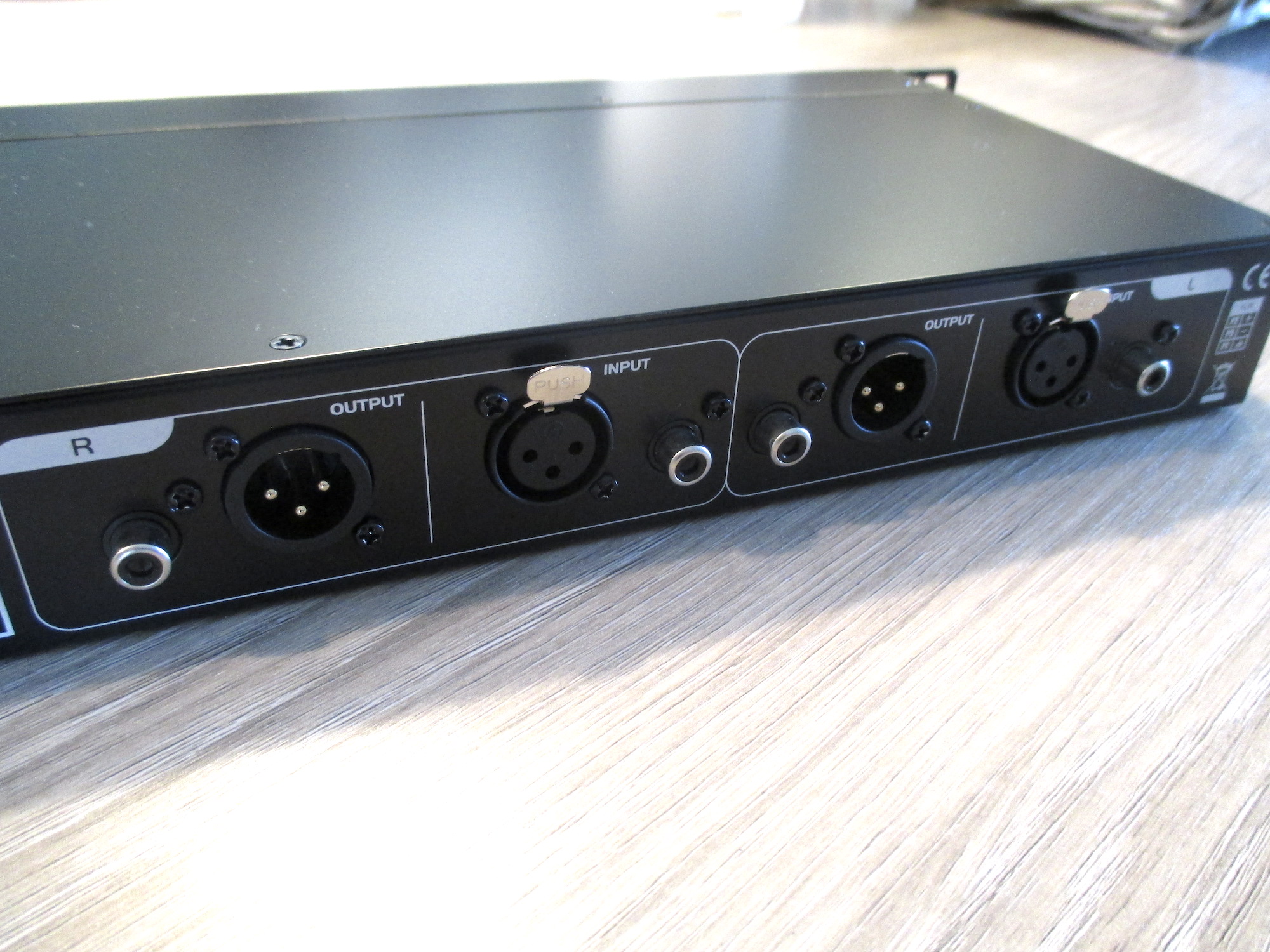 The unit is incredibly simple to set up and operate. Inputs and outputs are via unbalanced RCA connection or balanced XLR, there's a power connection via an IEC 'kettle lead' socket, on/off button on the front panel and five rotary knobs for the filters. Unlike, say, a studio EQ or a DJ isolator, you don't really want character from this type of EQ, and it's clear Omnitronic have taken that approach, with neutral sound and subtlety to the filters rather than colour. There's no detent on the 0 dB setting in the centre of each knob's travel, so it's a smooth sweep all the way through the zero point, allowing you to dial in small adjustments with ease. The ±12 dB of cut or boost allows for some fairly large tonal tweaks if necessary, but the nicely spaced frequency bands (75 Hz, 300 Hz, 1 kHz, 3 kHz, 10 kHz) allow you to be precise, particularly in the crucial midrange. Importantly, there's also a true bypass so you can switch the filtering off entirely.
The EQ-25 can be used as a special effect if you choose, and the five-band approach makes it a little more versatile than the standard three-band EQ found on most mixers, but the single-channel approach means it's not really designed for mix transition effects such as cutting out the bass on one track while blending. Likewise, the ±12 dB boost and cut isn't as extreme as you'd find on an isolator, which typically go all the way down to -∞ dB. With that said, you can 'play' it like an effect you wish, but it's really best at shaping and matching tone to compensate for variations between tracks.
Simple but effective, the EQ-25 solves a common problem with minimal fuss. It won't be necessary for everyone, but if you'd like to add a little more control to your mixing hardware it's a neat solution.
Greg Scarth
More info/buy