Roland updates Zenology plugin for ZEN-Core synths
The new Model Expansions feature will broaden sound design options for users of Roland ZEN-Core instruments including the Jupiter-Xm synth and MC-101 groovebox.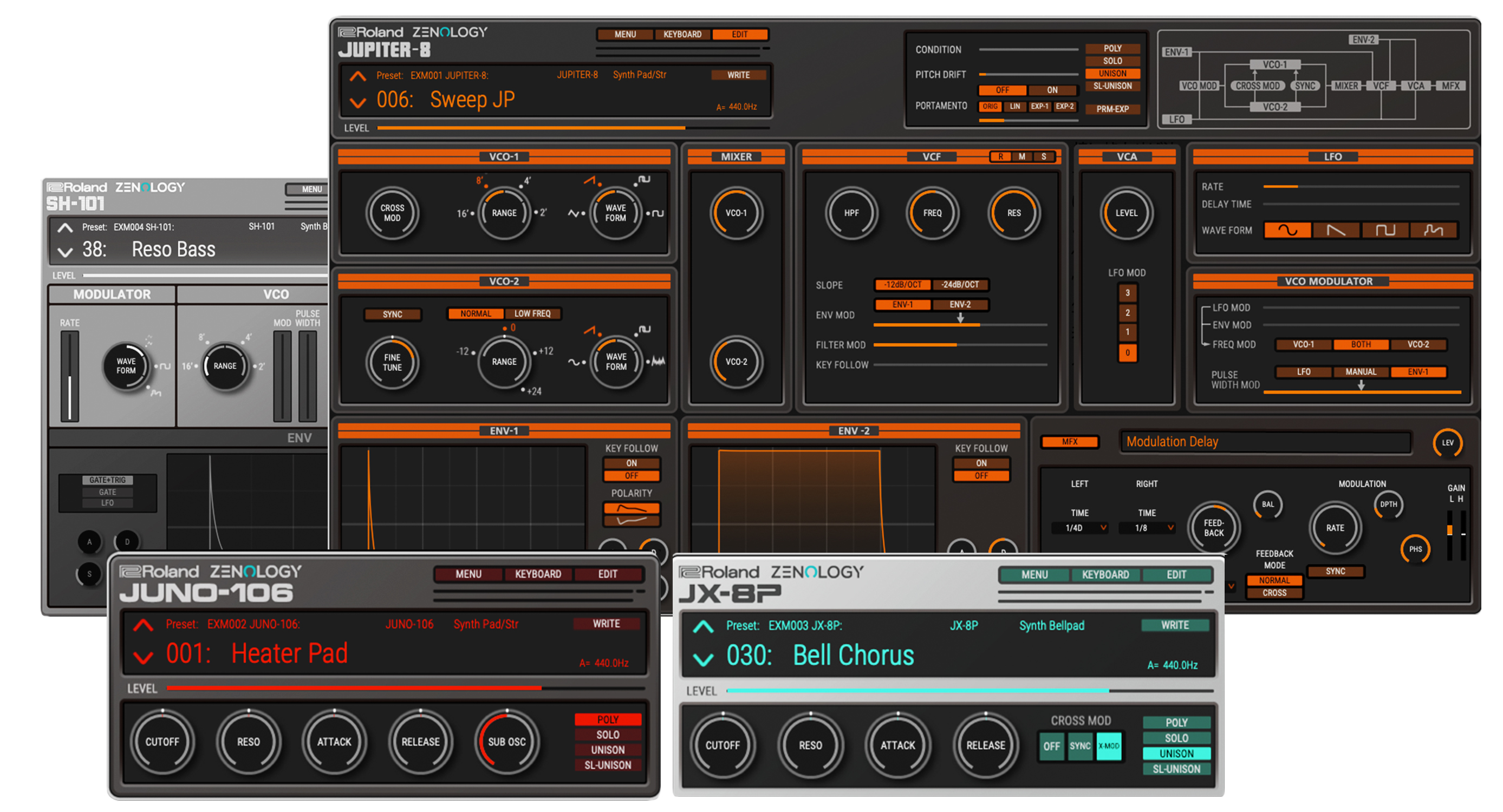 Roland have announced a new range of Model Expansions for their Zenology plugin, which will also be supported by ZEN-Core hardware instruments including the Jupiter-X and Jupiter-Xm synths, and the MC-101 and MC-707 grooveboxes.
The first expansion will be a model of the JX-8P analogue polysynth from 1985, while later releases will include the SH-101, the Juno-106 and the Jupiter-8. The Model Expansions will be available in the Zenology software immediately and due for release in the ZEN-core hardware instruments later this year.
You can read our review of the flagship Roland Jupiter-X synth here or scroll down to see Zenology in action.