Waldorf announce new Iridium synth
Listen to a sound demo of the new desktop synth module based on the Quantum keyboard.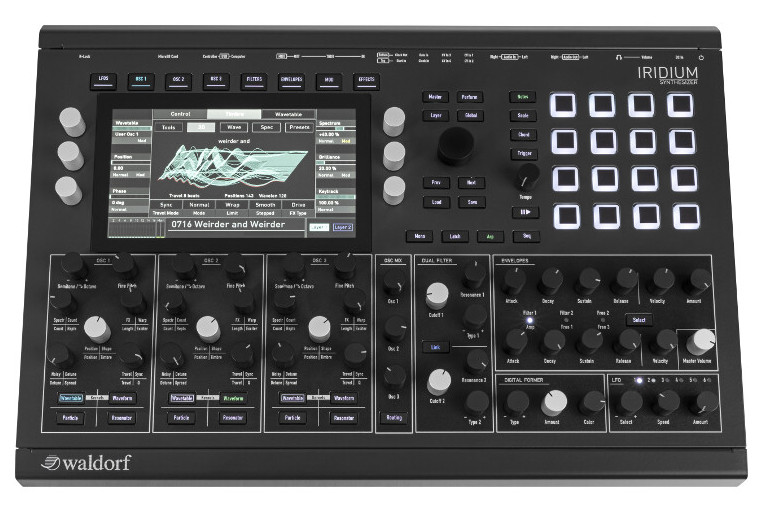 Waldorf have released details of their new Iridium synth, a desktop module offering. Based on the brand's flagship Quantum keyboard, the newly announced Iridium module is an immensely capable powerhouse.
Although the synth architecture is broadly similar to that of the Quantum, the Iridium isn't just a Quantum with the keyboard chopped off. There's a new 4×4 pad matrix and simplified controls, all based around a large colour touchscreen.
The Waldorf Iridium is due to arrive later this month, priced at £1,995 (around £1,500 cheaper than the Quantum). Scroll down for more photos and to hear the Iridium in action.
More info/buy