Here's how Sennheiser's new headphones pay tribute to a vintage classic
The limited edition yellow HD25s are based on the design of the 1968 HD414s.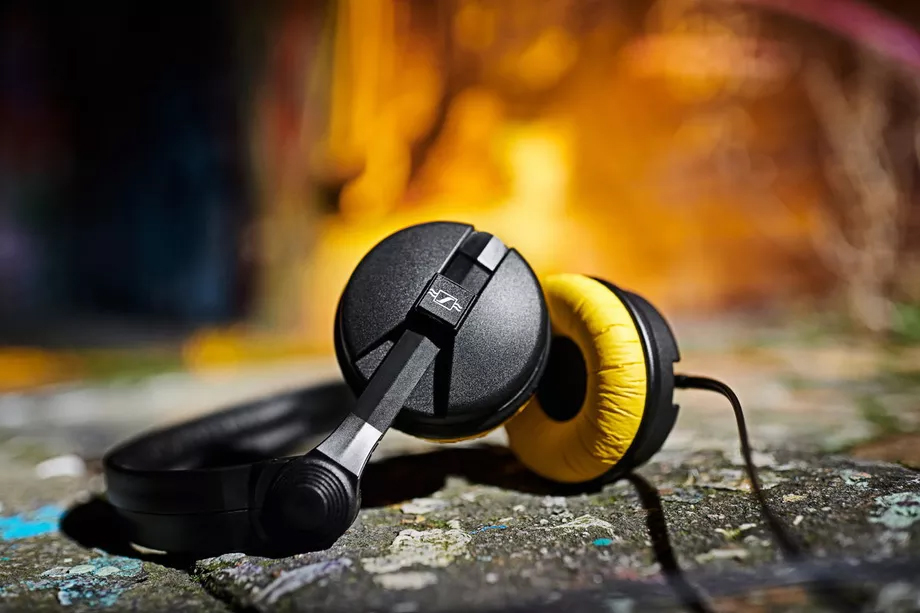 As a limited-edition model for June, Sennheiser have released a special version of their much-loved HD25 headphones featuring yellow ear-pads. The special model is also discounted from the usual RRP of £129 down to £90.95.
The reasoning behind the colour scheme might not be immediately obvious if you're more familiar with the understated all-black approach of the standard model, but a dig into the brand's archive reveals all.
The yellow is a nod to a classic Sennheiser headphone model: the HD414. Released in 1968, the HD414 went on to sell more than 10 million units. Touted as the world's first open-back headphone design (or, as Sennheiser dubbed it, 'Open Aire'), the HD414 is no longer in production, but its spirit lives on
The limited edition yellow Sennheiser HD25s are available now, priced at £90.95.
Scroll down for more photos of the HD 414s and a video exploring the history of the HD25s.