Juno lockdown faves: May 28th 2020
DJ tips, rave history and Paul Woolford's 'splurgecore' breaks. In the first of an occasional series, we share some of the things that have been helping us through the month.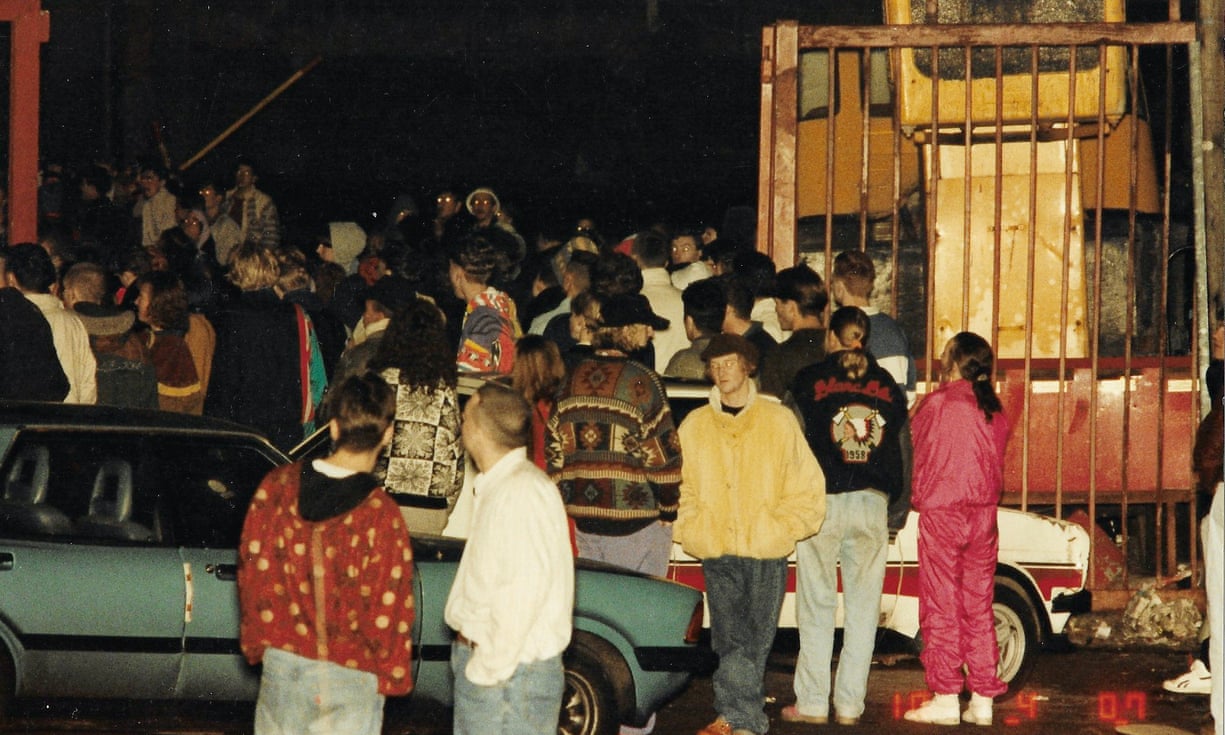 "Down the road from the Haçienda, an underground acid house scene was jumping."
Many of the early parties cost just £1 to enter; prices rarely crept above £3. "There was a catchphrase at the time: 'Can you feel it?'… For us, it was: 'Can you afford it?'"
Writing for the Guardian, Fergal Kinney explores the incredible history of the Blackburn rave scene, investigating why the thriving musical scene has been written out of UK dance music history, despite (or perhaps because of) the fact that it took place just as London was discovering acid house. Amazing photos and proper dance culture, correcting some of the revisionist history surrounding the roots of the UK music scene.
Jayda G's lockdown get downs
Joyous music, joyous dance moves. Jayda G's virtual get downs have been dragging us through lockdown, raising money for good causes along the way. Her new single, 'Both Of Us', is a slice of summery house heaven, too.
T4T LUV NRG DJ and producer guides
Co-created by our favourite power couple Eris Drew and Octo Octa, T4T LUV NRG "releases alchemical objects for use in DJing, dancing, kissing and crying". Available in English, French, Spanish and German, their Hot n Ready DJ Tips and How To Set Up A Studio Guide are essential reading for aspiring DJs and producers. Download them here.
REMEMBER IT'S NICE TO BE NICE
In the wake of the coronavirus pandemic, a number of artists have shared their creativity in different ways. Two of our favourites come in the form of sample packs. Under his Special Request alias, Paul Woolford has shared an absolutely scorching 'splurgecore toolkit', offering some of his own personal trademark sounds up for general use and abuse. Meanwhile, Luke Vibert's Lockdown Breaks is a 92-track toolkit of loops and beats for sampling and chopping. Check them out below.
In Order To Care
Meanwhile, from the legendary R&S Records comes In Order To Care, a giant 43-track compilation featuring tracks from Shanti Celeste, Peach, Call Super and Barker among (lots of) others. All proceeds from the compilation go to providing PPE for NHS workers.
R&S would like to state in no uncertain terms: "We do not see the NHS as a charity and it saddens our heart that we even have to do something like this. The UK government has failed the NHS and is outright lying about its inadequate supply chains. We have been speaking directly with frontline workers and they are in desperate need of this equipment, and if we can help get these supplies directly into the hands of workers – we feel it is our duty to unite the music community to help out."