For users of hardware instruments, the RK-006 is a game changer, making sync, MIDI and signal processing easy, even without a DAW.
Retrokits is a brand that flies under the radar, releasing clever but slightly specialist products like the RK-002 'smart cable', which can filter and process MIDI data in different ways depending on what firmware you load into it. We get the feeling they enjoy occupying a fairly niche part of the hardware world. If you don't use hardware, please look elsewhere, this isn't for you. For everyone else, welcome to the club.
The RK-006 is, at heart, a MIDI interface. On the most basic level, you plug it into a computer or mobile device and it adds 14 MIDI connections to your setup, with two inputs and 10 outputs via 3.5mm TRS-A jacks, each of which can send or receive up to 16 MIDI channels and convert to the 5-pin DIN standard if necessary using an adaptor cable (four of which are included). That's a lot of connectivity, but it's barely scratching the surface of what the device can do. Despite its tiny size, the RK-006 isn't just a conventional interface so much as a multipurpose MIDI, sync, gate, USB and PWM processor. It can even run in completely standalone mode, without a DAW, allowing you to hook up and control hardware without any software in the chain.
Control signals have grown increasingly relevant in recent years with the proliferation of affordable hardware and the growing interest in hardware-based setups both in the studio and in live setups. In the absence of a single standard, manufacturers use a variety of different CV and gate standards, MIDI and trigger sync. Introduce older hardware into the mix and things can potentially get even more complex. If you use Korg Volcas, Eurorack modular, Teenage Engineering Pocket Operators, vintage drum machines, recent Moogs or any combination of similar hardware, the RK-006's flexibility is almost guaranteed to make your life easier in some way.
It's hard to describe a 'standard' way of using the RK-006, as it depends so much on your specific hardware setup and what problems you're trying to solve. For an idea of the functionality it offers, the manual offers a breakdown of the presets, which cover a surprisingly large range of applications. Preset 2, for instance, is a DIN sync mode, which takes a signal from USB or either of the MIDI inputs and sends MIDI out to outputs 1-5, run/stop to output 6, Sync24 pulses to output 7, Sync12 to output 8, Volca/Pocket Operator sync to output 9 and half Volca/PO sync to output 10. Effectively it provides you with every type of MIDI and sync clock you could need from one signal.
View this post on Instagram
Setting a few #rk006 ports in sync mode allows for some sweet combo's. Especially when you can also set clock dividers – in this case note the half-speed on the #pocketoperator PO20 #music #musicproduction #dawless #nts1 #korg #teenageengineering
How about preset 5, a polymux mode in which the MIDI input is once again split to outputs 1-5, but this time note data is also sent in a round robin format from outputs 6 to 10, allowing you to hook up multiple monophonic (or low polyphonic) synths to create polyphony?
Aside from the more advanced uses, the RK-006 is certainly one of the quickest and easiest ways to set up a master clock to control other hardware, either from one of the MIDI inputs, a USB device or using the unit's built-in master clock, which responds to tap tempo (the button also acts as a master run/stop control when the device is synced to an external clock input, allowing you to control all your devices from one place).
View this post on Instagram
Custom settings on the #RK006 now via #webMIDI – it means you can also set any port to send out a simple trigger on midi input. #ableton #music #musicproduction #teenageengineering #po32 #korg #volcasample
Oh, and we also absolutely love the tongue-in-cheek 'candle mode' preset listed in the manual…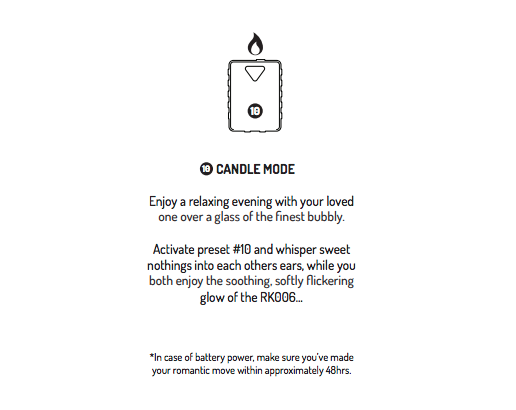 MIDI interfaces may never have been the most exciting components of a setup, but they've always been essential. The RK-006 goes beyond the essential functions to offer something that feels a bit more like an instrument in its own right, simplifying the process of hooking up hardware but also allowing you to do more with your gear than you can without it. It's a fascinatingly powerful little box that does way more than you might expect. For those who know, Retrokits just unleashed another game changer.
Greg Scarth
More info/buy