Korg NTS-1 synth gets third-party software editor. We're still shipping
Korg's DIY synth can now be edited, while a range of plugins also allow you to upgrade other Korg instruments. Plus: a note on Juno shipping as normal.
A note on shipping during the Covid-19 outbreak: In light of current events, we'd like to give you an update on what's happening at Juno. We're taking the necessary steps to ensure our staff are safe, while continuing to deliver your orders as normal. All orders are being sent as usual, and if you order before 5pm GMT your order will be despatched the same day. We have an in-stock guarantee, so everything that is showing as in-stock on the website is in our warehouse and ready to ship to you. Find out more here.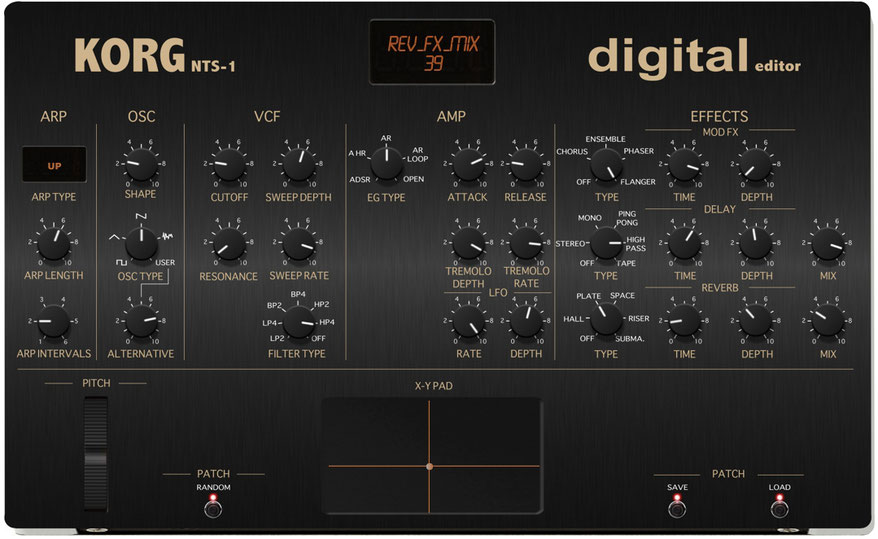 Korg's NTS-1 is a small but powerful digital synth, designed as an introduction to DIY electronics and customisation. Thanks to developer Momo Müller, the NTS-1 can now be edited via your computer, giving you direct access to all sound parameters, modulation and storage via sound files.
More info/buy
The NTS-1 is based on Korg's Multi-Engine, which is also used in the Prologue and Minilogue XD. That means it can be upgraded by loading plugins into the hardware adding extra features. Check out, for examples, the Sinevibes Ring, a ring modulator plugin shown here in use on the Minilogue XD synth:
You can purchase the NTS-1 editor here, priced at €5.90. Scroll down for a video of the software in action, more examples of some of the custom plugins that can be loaded in Korg's digital synth and a demonstration of how nicely it plays with the Make Noise 0-Coast.