Polyend reveal Tracker: new standalone sampler, synth and sequencer
Polyend's new Tracker is an all-in-one production box inspired by old-school music software. Plus: an update on shipping during the Covid-19 outbreak.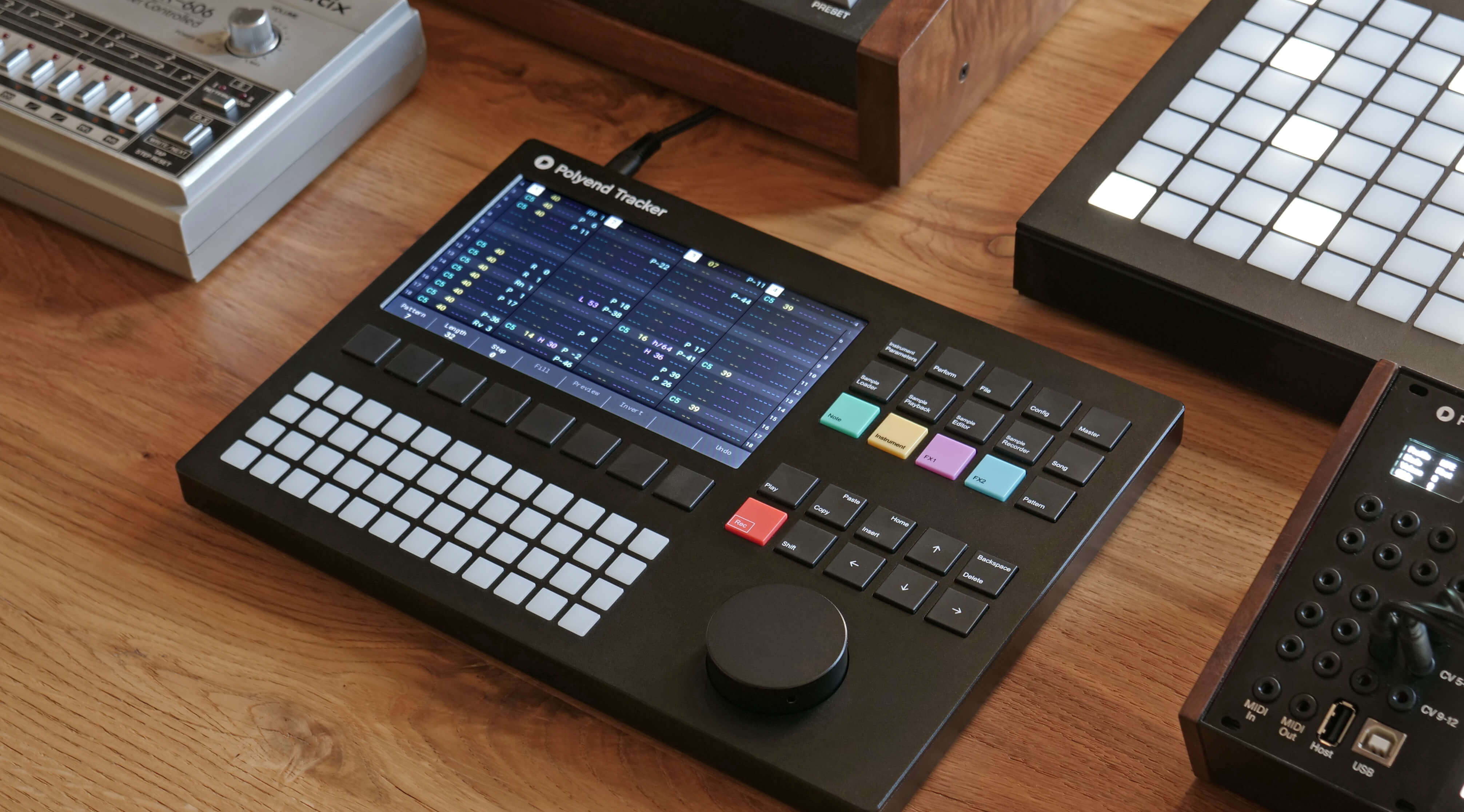 Polyend have been teasing their latest hardware box for a while now, but the increasingly popular Polish brand have finally announced full details of their new instrument. The Tracker is an all-in-one sequencer, sampler and digital synth inspired by the classic 'tracker' approach to music software. It's radically different to anything else on the market, capable of being used to create entire tracks on its own or linking up with a computer or other hardware as part of a bigger setup.
More info/buy
Tracker programs were at their most popular in the late 80s and early 90s, before falling out of favour as other styles of DAW and sequencer came along. The Tracker takes inspiration from their vertical-scrolling approach to sequencing, but adds a ton of modern features: a big colour screen, touch-sensitive pads for performance, MIDI in and out, built-in wavetable and granular synths, plus advanced sequencing options.
We know of one tracker-inspired Eurorack module, but as far as we know the Tracker will be the first standalone hardware tracker ever made. The closest thing on the market would probably be an Akai MPC One, but the Tracker is quite a different prospect in terms of its feature set and comes in a lot cheaper at £455.
The Polyend Tracker will be available in June. Scroll down for more videos of the unit in action.
A note on Covid-19: In light of current events, we'd like to give you an update on what's happening at Juno. We're taking the necessary steps to ensure our staff are safe, while continuing to deliver your orders as normal. All orders are being sent as usual, and if you order before 5pm GMT your order will be despatched the same day. We have an in-stock guarantee, so everything that is showing as in-stock on the website is in our warehouse and ready to ship to you. Find out more here.