We test out the affordable new model from Bristol's Modal Electronics and discover one of the most exciting new synths of the year.
Wavetable synthesis is the quiet hero of the synth world, not celebrated anywhere near as much as more retro analogue approaches or the distinctive sound of FM synthesis. These days it's probably best known as the theory behind all-conquering synth plugins like NI Massive and Xfer Serum, but it's also still used in a few hardware models and lots of Eurorack oscillator modules. In essence, it's a digital approach that uses 'tables' of waveforms in digital oscillators, allowing you to morph between wave shapes to dial in specific timbres or create unique modulation that wouldn't be achievable with other synthesis methods. Despite the fact that it's been around since the 1970s, it's still not as hyped as some of the alternative approaches, but when it's done well it can be devastatingly effective. Just ask owners of classic wavetable synths like the early 90s Waldorf Wave, which will set you back thousands of pounds if you can find one.
Fittingly, Bristol-based Modal Electronics have previously been better known for high-end offerings. The brand initially focused on hugely expensive synths before gradually moving towards more affordable price points, notably with the recent Craft and Skulpt synths. The Argon8 represents something of a middle ground, coming in close to the £500 mark that has become such a competitive area in recent years thanks to synths like the Korg Minilogues and Behringer DeepMind 6. The Argon is an all-new design, but there are definitely hints of DNA in there from previous Modal synths like the mighty 002.
The first impression is that the Argon8 is built like a tank, with an all-steel enclosure, full-size keybed and an overall sense of quality engineering. It's certainly not a light synth at around 5kg (nearly twice the weight of a Korg Minilogue XD), but I'd have no hesitation taking it out for live use. The full-size keys and understated design give the Argon8 a grown-up feel, oozing quality and a certain sense of simplicity that suggests it means business. (It's worth noting at this point that two other versions of the same synth will also be produced: the 61-key Argon8X and the keyboardless Argon8M module.)
As always, the presets are a good starting point to get a sense of what the synth can do before digging in and editing some custom sounds. We don't know exactly who's responsible for the sound design on the Argon, but given Bristol's strong dance music scene it seems like it's someone local with a healthy knowledge of house and techno. Not only are the sounds genuinely credible but there are also stylish nods to legends like Larry Heard and Kevin Saunderson in the naming of some of the patches ('Fingers Bass', 'Who's Reece?'). Above all else though, it's the sheer range of sounds that's immediately impressive, from the crystalline perfection of 'Argon Piano' to the utterly filthy funk of 'Squelch Bass'.
The layout and architecture of the Argon are impressively user-friendly, to the point where the optional software editor doesn't even seem like a necessity (as it does with so many other synths). The most immediately gratifying are to play with is the oscillator section, with two oscillators per voice, each with access to a vast array of wavetables and processing options. Dialling through the 120 wavetables alone unlocks a huge palette of sounds, but when you start to combine them using the oscillator modifier options (sync, ring mod, phase modulation, etc) that you get a sense of the power of the synth and what it does best: movement, animation and a feeling that the sound is alive.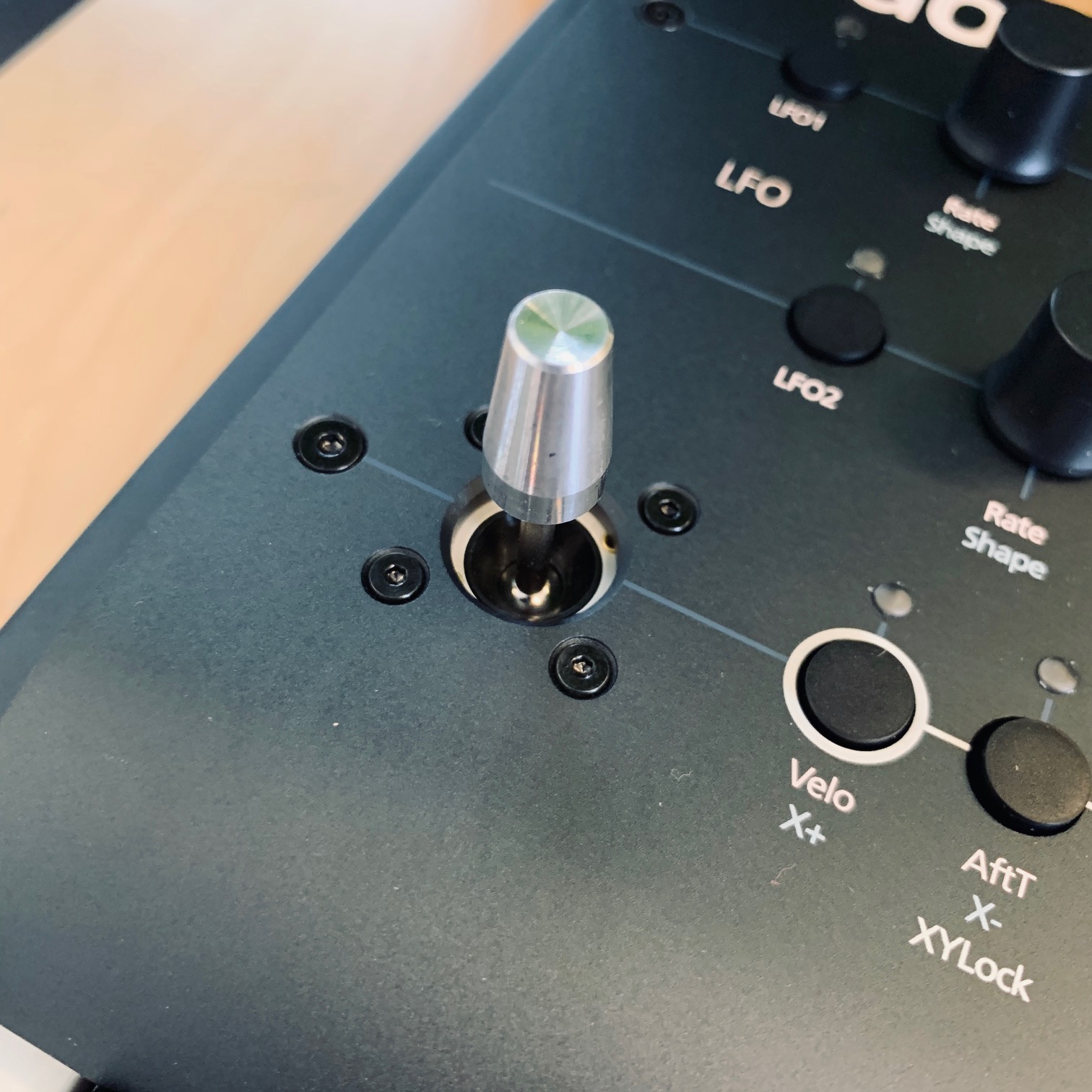 The digital filter multi-mode filter is relatively simple by comparison to the oscillator section, with just a large cutoff knob, resonance control and Morph knob to transition smoothly between low-pass, notch and high-pass modes. At first glance I thought this looked like a potential weak point, but I was wrong. The filter sounds smooth and sweet enough and the oscillators are so versatile that in practice you don't find yourself hankering for the variable slopes or modelled emulations of classic filters that you might find elsewhere.
If I had to sum up the Argon8 in a single word, I think I'd have to say it feels expensive – not just in terms of physical attributes like build quality and keybed feel, but in terms of its sound. It's easy to get jaded when so many new synths arrive on the market every month, but the Argon8 feels like it has real staying power. It's an understated synth in a lot of ways, avoiding the temptation to reinvent the wheel or throw in wacky features in the hope that something sticks. Even so, it feels like a bit of a game changer. It does so many things incredibly well and it's so easy to program that I'd almost certainly take it over its closest rival, the Waldorf Blofeld. In fact, I'd take it over a lot of much more expensive options.
Best new synth of 2020? It's early days, but the Argon8 sets the benchmark so far.
Greg Scarth
More info/buy