John Elliott and Drew Veres are in Outer Space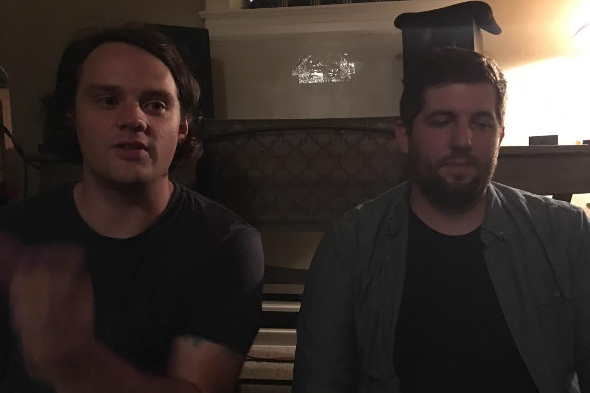 The synth duo return with new album Gemini Suite on Amethyst Sunset.
Having formed in 2008, the aptly named Outer Space is but one of many projects from John Elliott's repertoire. The Spectrum Spools main man from Ohio can also be spotted in groups such as the now-disbanded Emeralds and Silver Pearl, but it is with Drew Veres that he has released one of the largest portions of his catalogue. Much of this Outer Space work has appeared on Cleveland tape label Wagon, but also found a home on Nihilist, Arbor and most recently Blast First Petite and Spectrum Spools. Elliott's Mist project with Sam Goldberg had previously found its way onto Amethyst Sunset, an American label dealing with the likes of Keith Fullerton Whitman, Kazuma Kubota and most recently Forest Management.
Outer Space now return with their first release in two years after the Phantom Center EP on Editions Mego, entering the orbit of Amethyst Sunset with a thirty-minute long piece stretched over two sides. "Gemini Suite" is an outright ambient experience that lingers in the harmonious new age end of the spectrum, and very pleasant it is too. The label itself nods to the similarities between the release and one of Elliott's other endeavours, Imaginary Softwoods, which was reissued back in 2014. You can listen to a sizable sample from the piece in the player below, and get busy with pre-ordering the record ahead of its November release over here.
Amethyst Sunset will release Gemini Suite by Outer Space on November 11.
Tracklisting:
A1. Gemini Suite (Part One)
B1. Gemini Suite (Part Two)
Outer Space on Juno