Next Ape reissue from NWAQ announced
Jochem Peteri digs back through his archive for a fourth release on his newly-revived label. 
The more attentive fans of Jochem Peteri's work will no doubt have recoiled with shock and glee this past weekend when the Dutch producer nonchalantly posted a brief video for a fresh Newworldaquarium production, "Levels Halo". Allegedly due out on a new concern called Last Age Records, attempts to secure further information have been met with an impasse but an admittance that new material from Peteri is brewing. This exciting tidbit is complemented by news Peteri is readying another reissue on Ape, his label which was revived back in April with fresh pressings of NWAQ classic "Tresspassers", the Ross 154 record that inspired UntilMyHeartStops' name and Aroy Dee's debut 12″.
After the pressing issues that plagued those first three reissues and delaying their arrival, Ape have elected to hold back details of their next release until everything was in place. It is the self-titled Newworldaquarium 12″ originally issued through Regal offshoot New Religion back in 2005 that is the focus for the next Ape. Now titled The Games That We Play in honour of the spacious crunch and snap of the A-side, the 12″ is due next month with both sides newly remastered by Ma Spaventi with fresh artwork courtesy of Graphic Surgery.
Ape will release The Games That We Play by Newworldaquarium on October 16.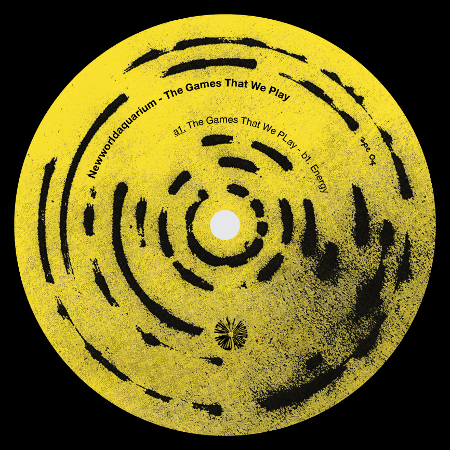 Tracklisting:
A1. The Games That We Play
B1. Energy
Newworldaquarium on Juno