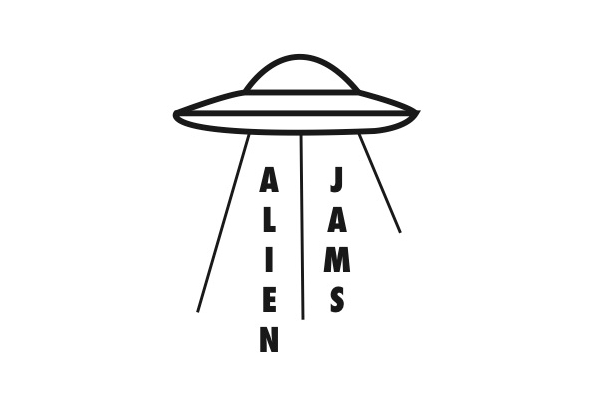 The London-based production unit makes a first outing on wax with Cutoff.
As label names go, Chloe Frieda's Alien Jams is a statement of intent, and so far the intermittent operation has done a fine job of reaching for otherworldly sounds from lesser-known entities. In the past two years four releases have trickled out from the NTS show-turned-label, with Ommm, Design A Wave and Marreck all providing records from their respective places in the underground. It was only with the last release that a more familiar pair of names emerged in the shape of Karen Gwyer and Beatrice Dillon, who took a side each on the self-titled 12". London's rkss is very much in the Alien Jams spirit, having largely appeared on tape releases for the likes of Seagrave, Where To Now? and Reject and Fade. "Tryouts" from the latter cassette opened up the all-tape staff mix from Tony Poland back in late 2014.
In their first outing for 2016, rkss are preparing to put out a four-track 12" entitled Cutoff whose music was apparently recorded in 2014 within a period of two weeks, using a Juno-60 and Vermona Retroverb Lancet. It's the first time rkss have appeared on vinyl, and they come correct with a canny blend of distorted and disorientating sonics mixed with some sense of danceable pulse. As previously stated, the name of the label guides the mood and these too sound quite appropriately like Alien Jams. You can have a listen to the track "Wave" via the SoundCloud player below.
Alien Jams will release Cutoff by rkss on September 30.
Tracklisting:
A1. Cutoff
A2. Wave
B1. Drive
B2. Load
Alien Jams