DJ Guy lays down Concentric Rhythms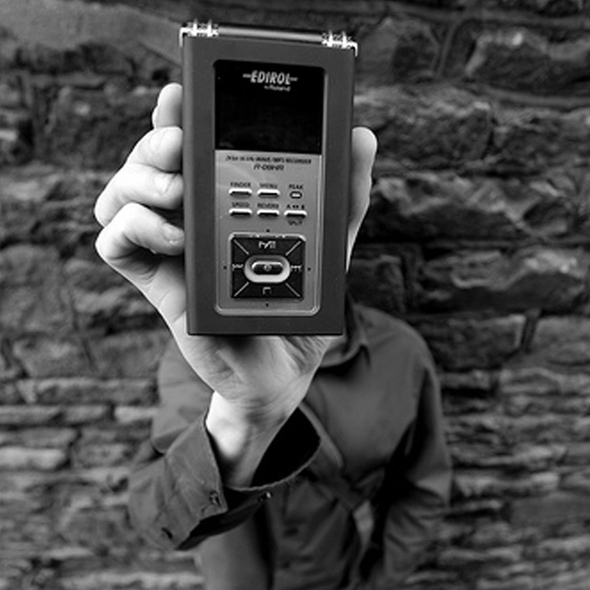 Hypercolour are the latest label willing to rifle around the Cardiff producer's vast archive for a new album. 
When it comes to DJ Guy you do have to wonder just how much unreleased material the Cardiff-based producer of frazzled techno and jungle is sitting on. His music was of course given a second chance to shine some two years ago when All Caps released that mighty 20 (1996) 12″ from DJ Guy and his archive has been the subject of several more investigations from labels potted all around the world. Most recently it was London's Organic Analogue label, who really went to town on Structures & Rhythms 94-99, a 16-track release which spanned a 12″, cassette tape and A5 booklet. Prior to this Guy Evans' mid-to-late-'90s recordings have graced Chicago tape label Crisis Urbana and Danish operations Cejero and NORD Records (RIP).
Evans may well be the subject of even wider exposure now with the news he's invited Bristol's Hypercolour to dig around his DAT tapes and Zip. drives for a new DJ Guy album called Concentric Rhythms. Due out in October, the eight-track album offers another insight into the Welsh producer's interest in jungle, acid house and early techno. Of particular interest is a full 16-minute version of the track "20" which previously featured on that DJ Guy record for All Caps. The addition of DJ Guy comes in a year when Hypercolour have rifled through DMX Krew albums, Kerrier District reissues and 12″ releases from The Cyclist, Mor Elian and Gary Gritness.
Hypercolour will release Concentric Rhythms by DJ Guy on October 21.
Tracklisting:
1. Love
2. Untitled 3
3. Concentric Rhythm
4. Don't Hold Back '95
5. Through The Galaxy '93
6. 20 (Full 16 minute version) '96
7. Fresh Horizons
8. Bankzappa Dub
DJ Guy on Juno