Orphx look into the Pitch Black Mirror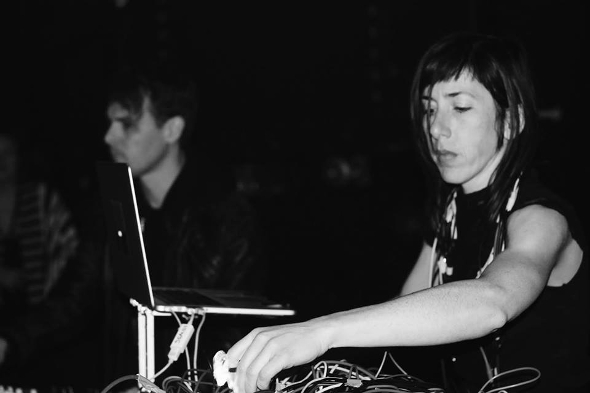 The Canadian duo have a new album out in November that is being released jointly through Sonic Groove and HANDS. 
Christina Sealey and Richard Oddie were among the first wave of names announced for the 2016 Dislocation edition of Unsound in Krakow back in May and with it brought news the Toronto duo would be gracing us with a new Orphx album this year as well as some reissues of their early cassette material. Whilst we eagerly await full details of that latter retrospective programme, news has arrived of the new Orphx album which sees Sealey and Oddie working jointly with two labels they have developed a close association with in German outpost HANDS and Adam 'X' Mitchell's Sonic Groove.
The majority of Orphx's 21st century-era album has arrived through the Dortmund-based HANDS label and equally Mitchell's Sonic Groove has been a grateful recipient of much of the 12″ output Sealey and Oddie have released in this period. Due out in November, Pitch Black Mirror will see release on Sonic Groove in vinyl and digital formats with HANDS taking care of loyal fans who prefer Orphx in CD format. Some ten tracks deep, Pitch Black Mirror is the first Orphx album in some five years and sees contributions from founding member Aron West and recent Cititrax signee Marie Davidson. You can get an idea of how it is shaping up with early album track, "Sever The Signal", available to stream in full below.
HANDSSonic Groove will release Pitch Black Mirror by Orphx on November 3.
Tracklisting:
1. Unknowing
2. Sever The Signal
3. Blood In The Streets
4. Molten Heart
5. Undying
6. Zero Hour
7. Transmutation
8. All Rivers At Once
9. Walk Into The Broken Night
10. Pitch Black Mirror
Header image courtesy of Jeremy Amar
Orphx on Juno